Join us for our next event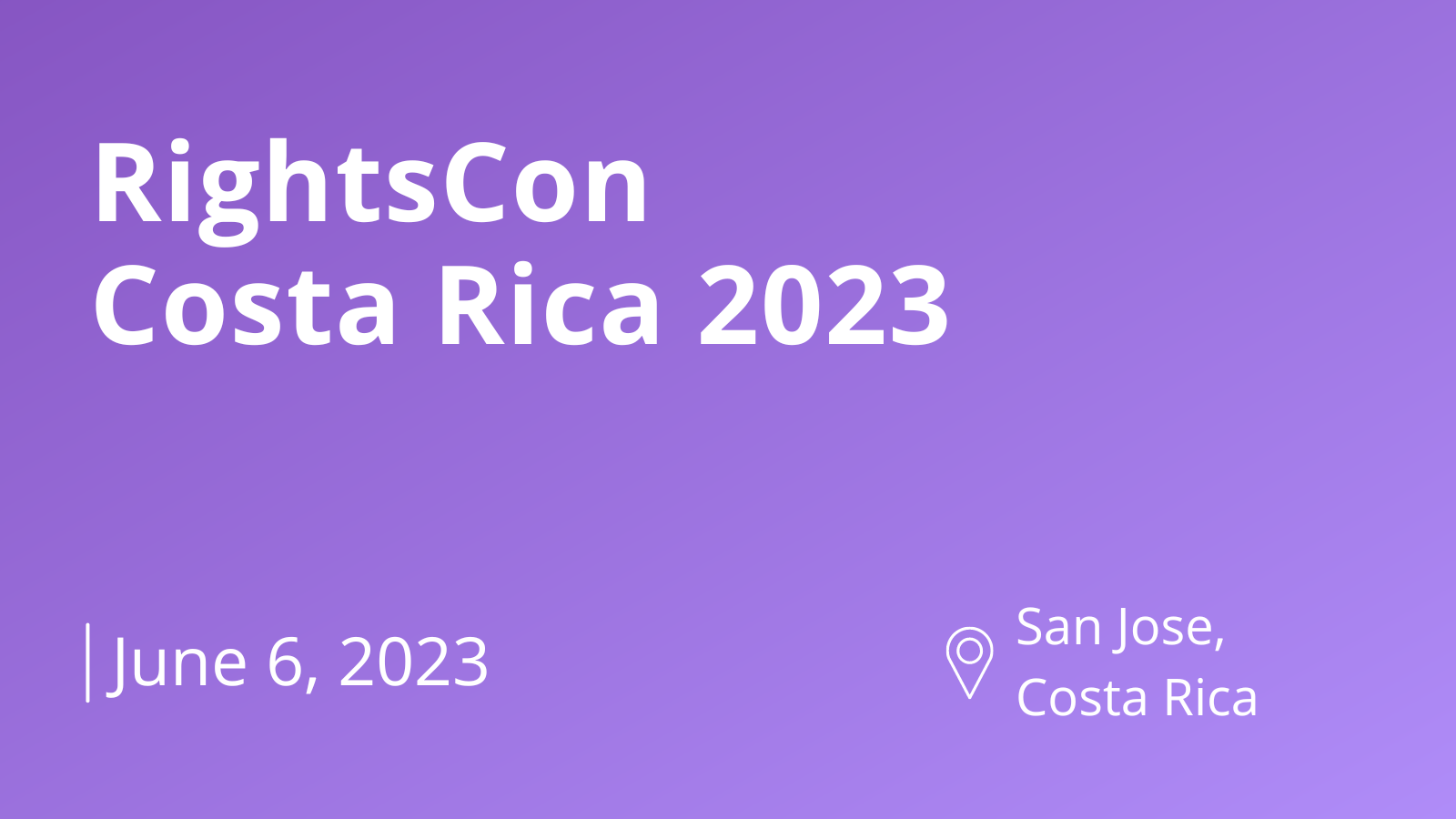 Collective, democratic, and just: towards a new global agenda on data governance policy and practice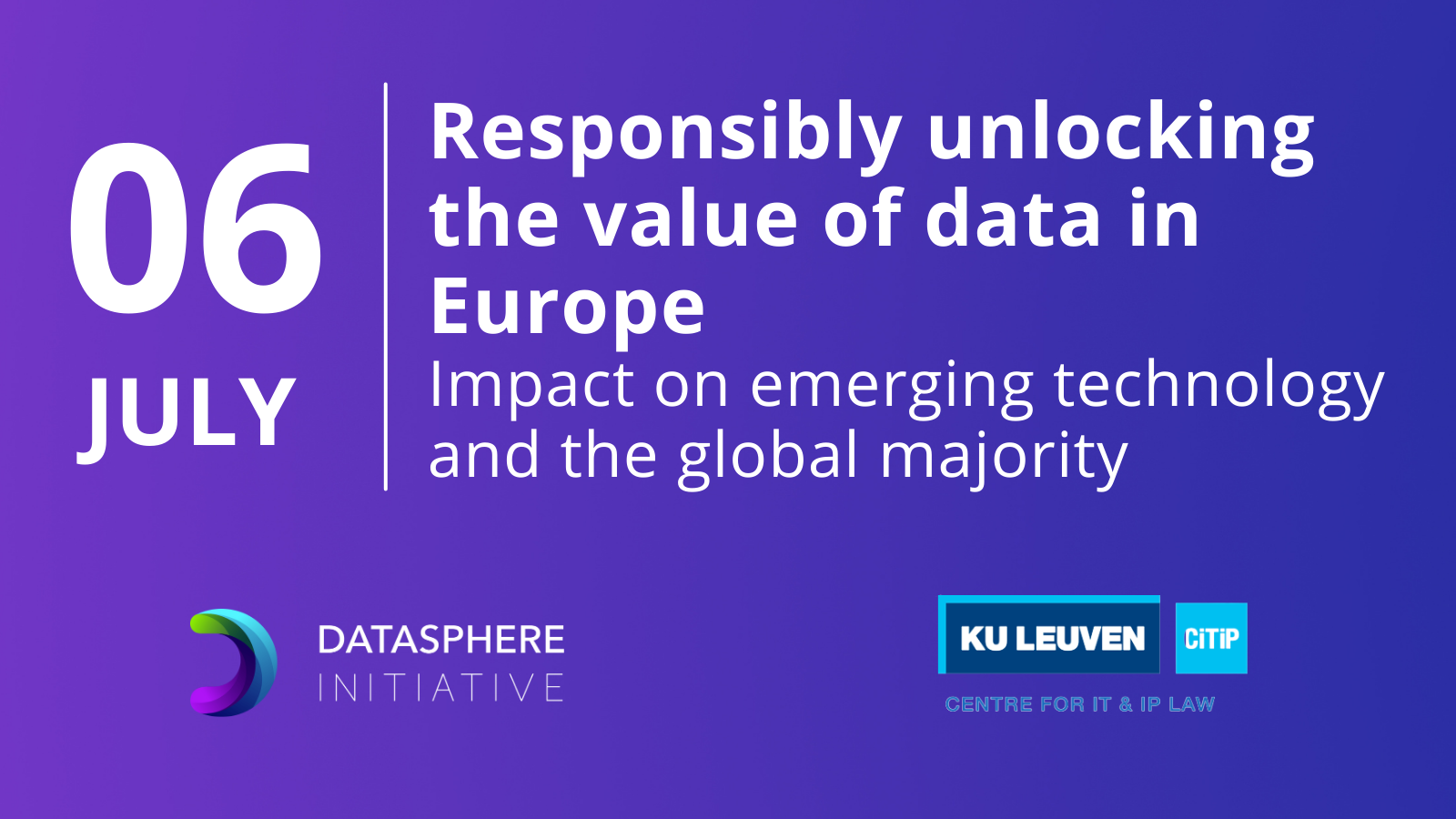 Responsibly unlocking the value of data in Europe: Impact on emerging technology and the global majority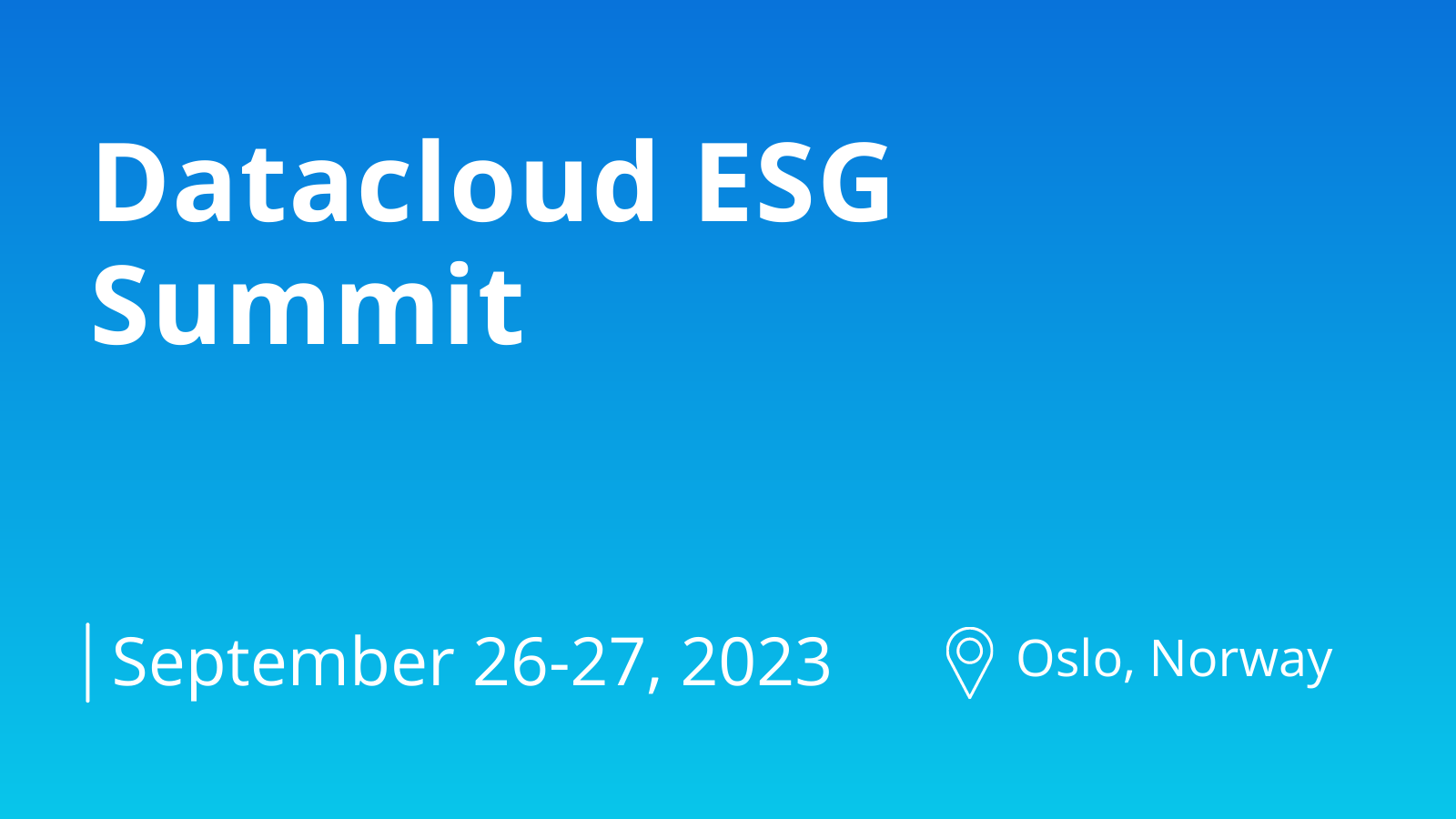 How can industry and regulators collaborate to facilitate responsible data sharing at scale?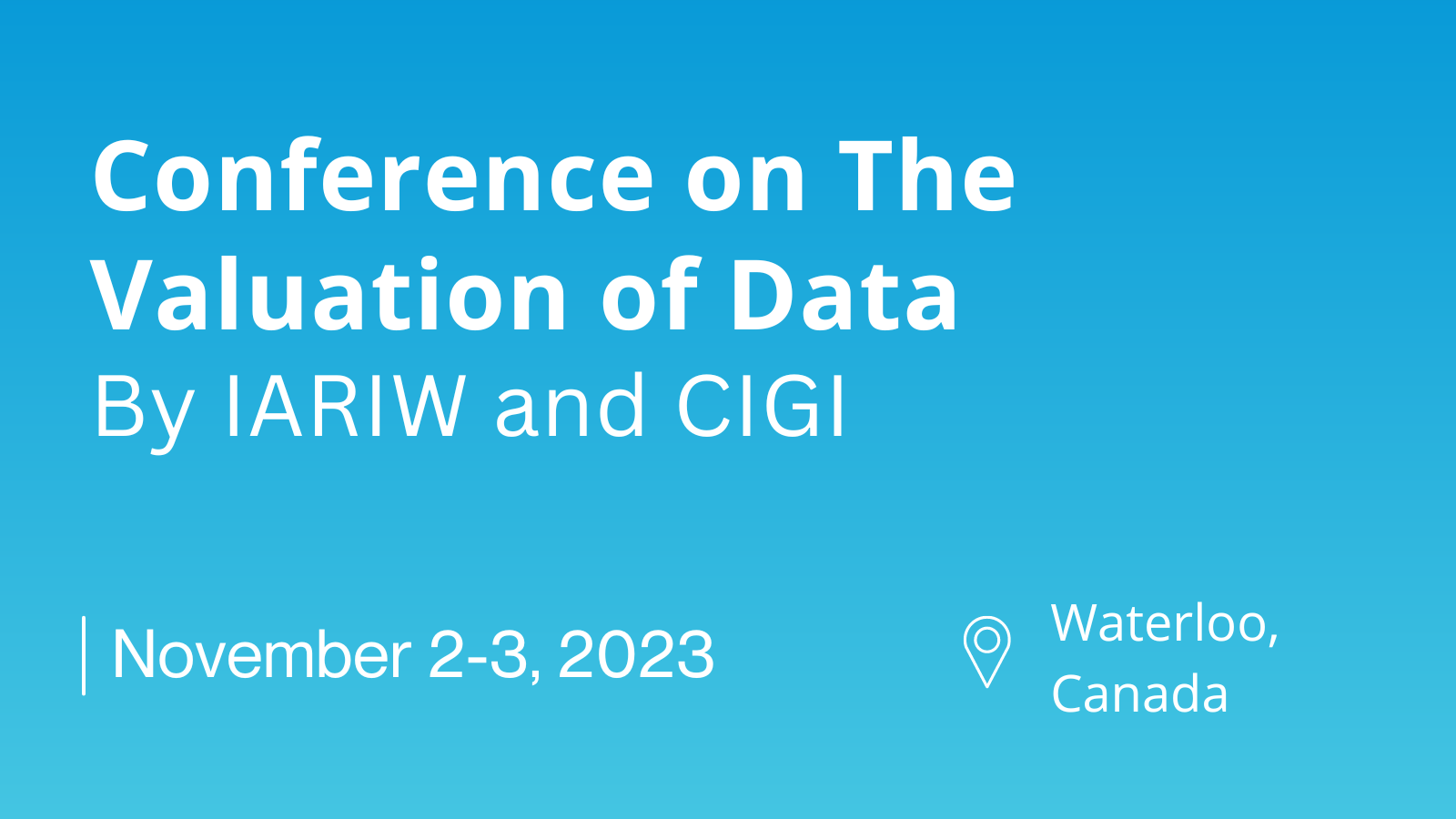 IARIW – CIGI Conference on "The Valuation of Data"
Waterloo, Ontario, Canada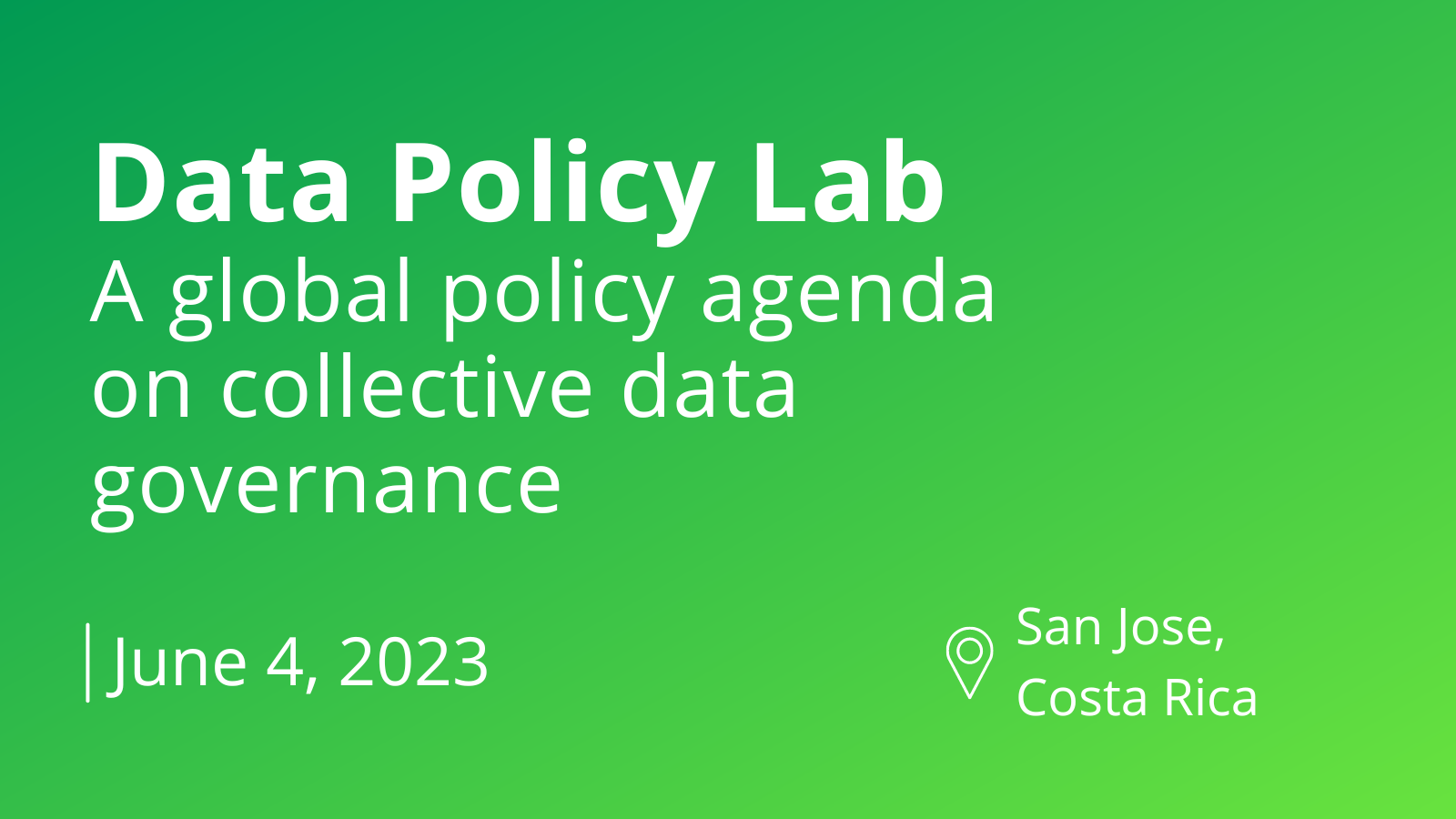 Data Policy Lab: A global policy agenda on collective data governance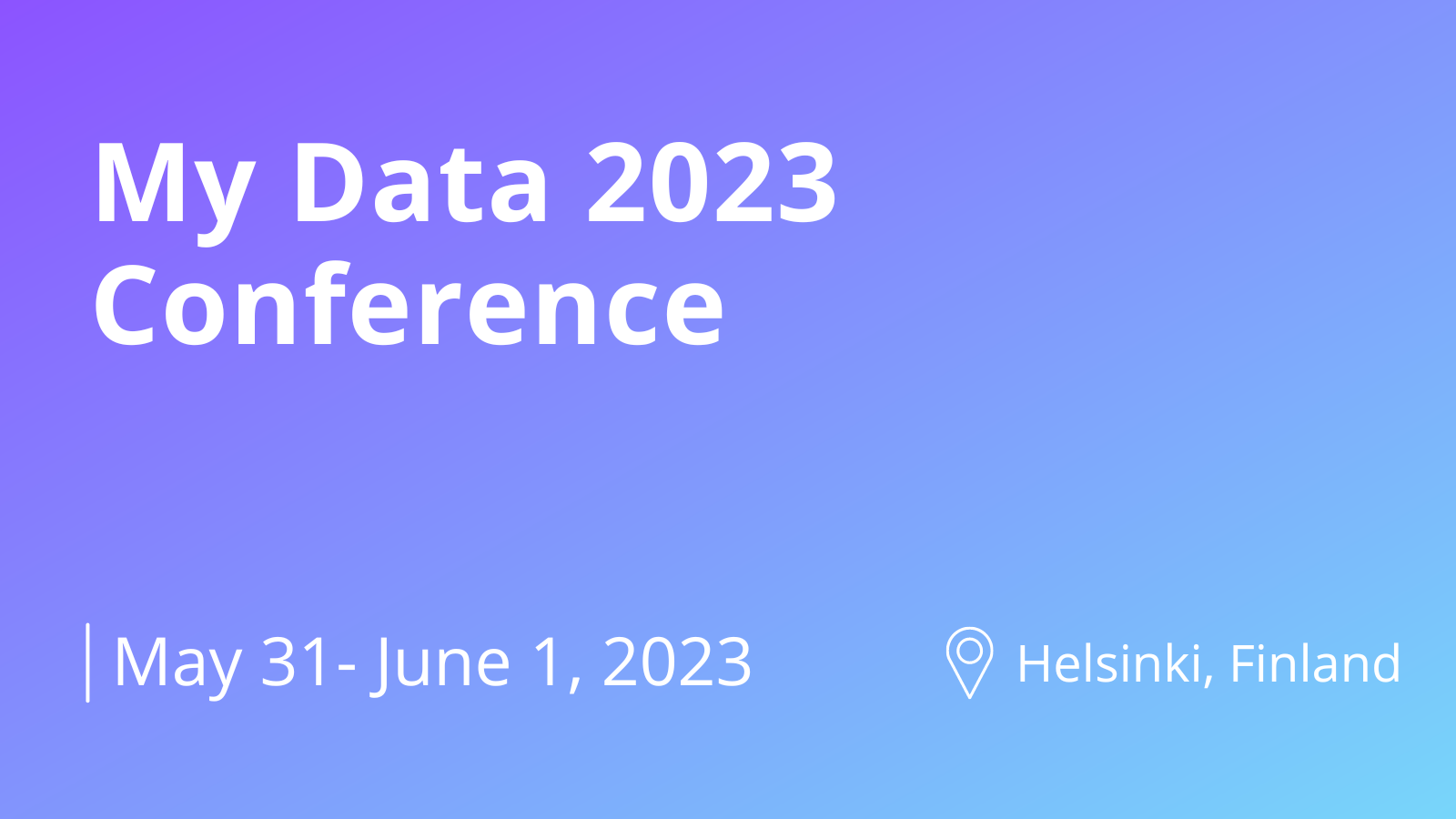 Navigating the New Data Economy: Alignments, Tensions, and Solutions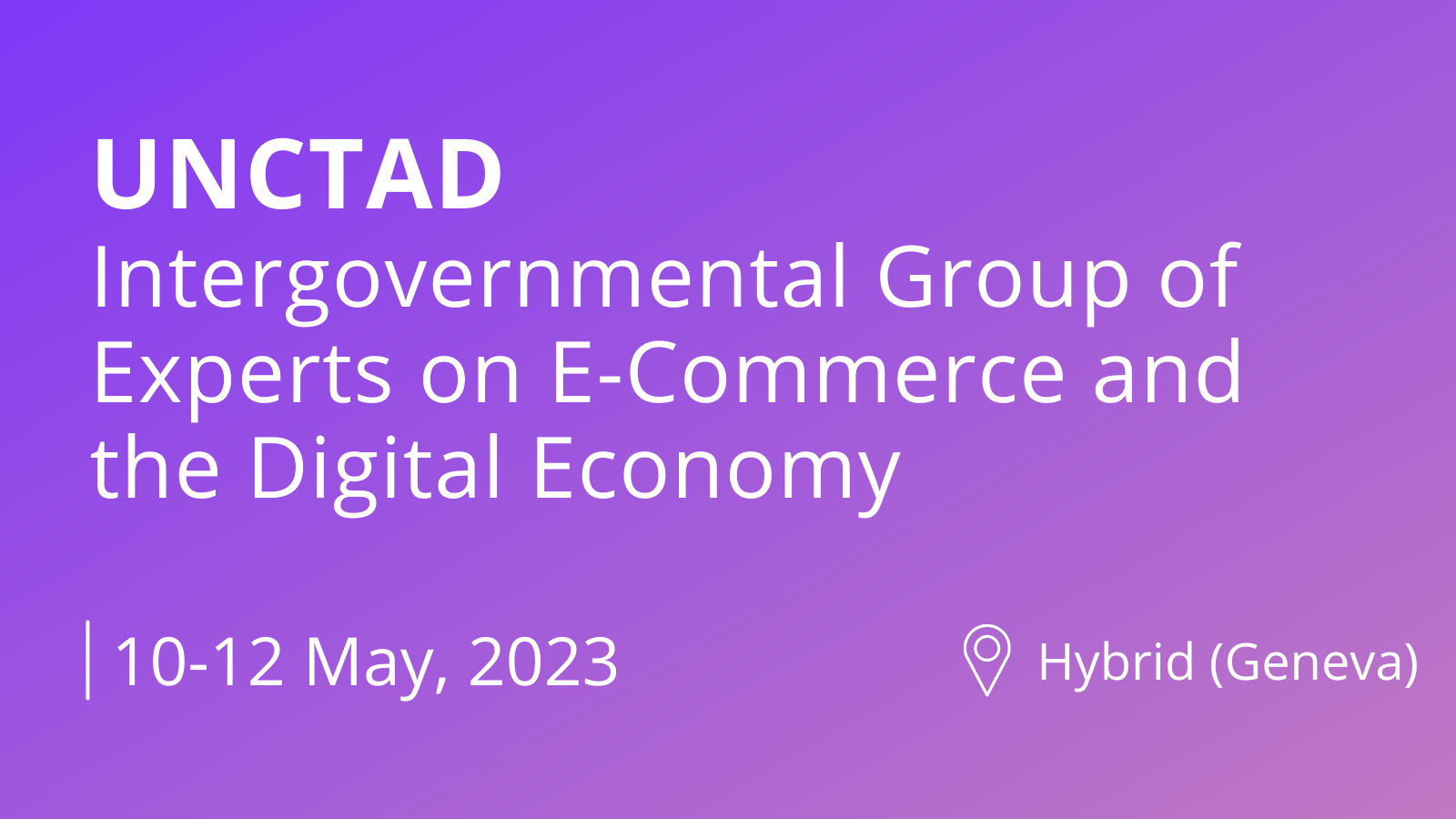 Shaping the data governance debate to maximize the development potential of data – Multistakeholder perspective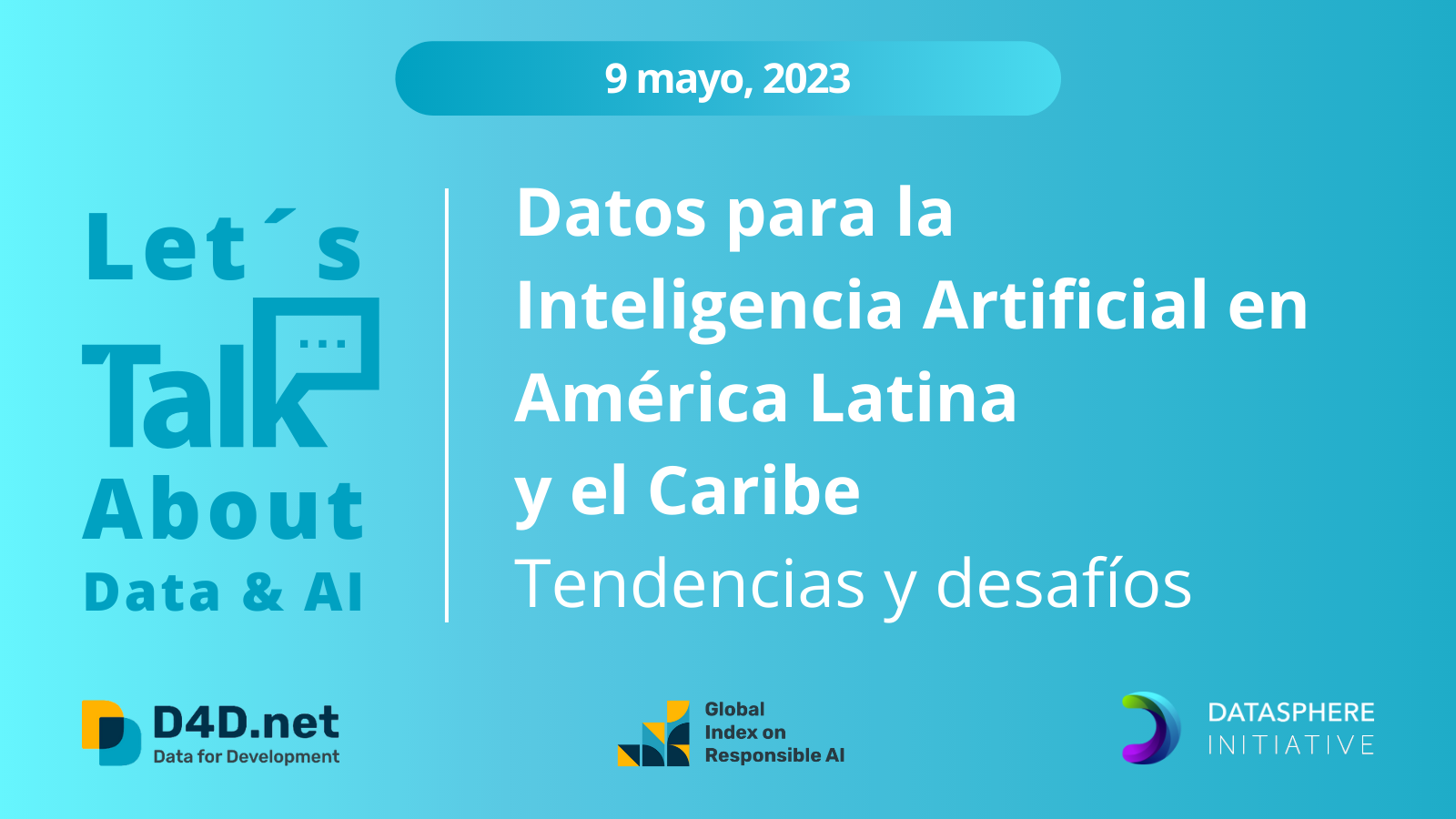 Datos para la Inteligencia Artificial en América Latina y el Caribe – Tendencias y Desafíos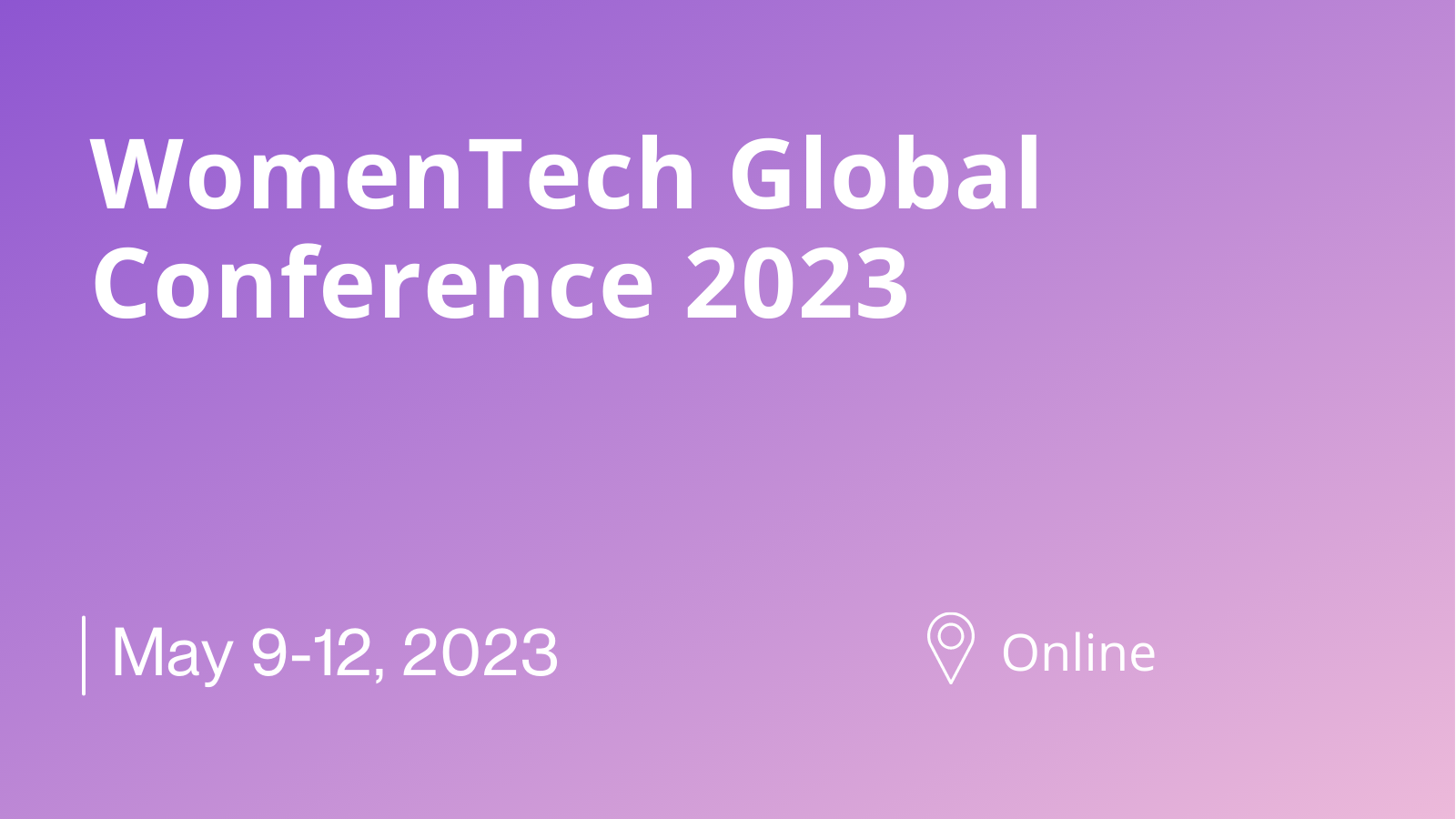 How to unlock the value of data for all with data-driven innovation?
New developments in governance of cross-border data flows: Data strategies and trade negotiations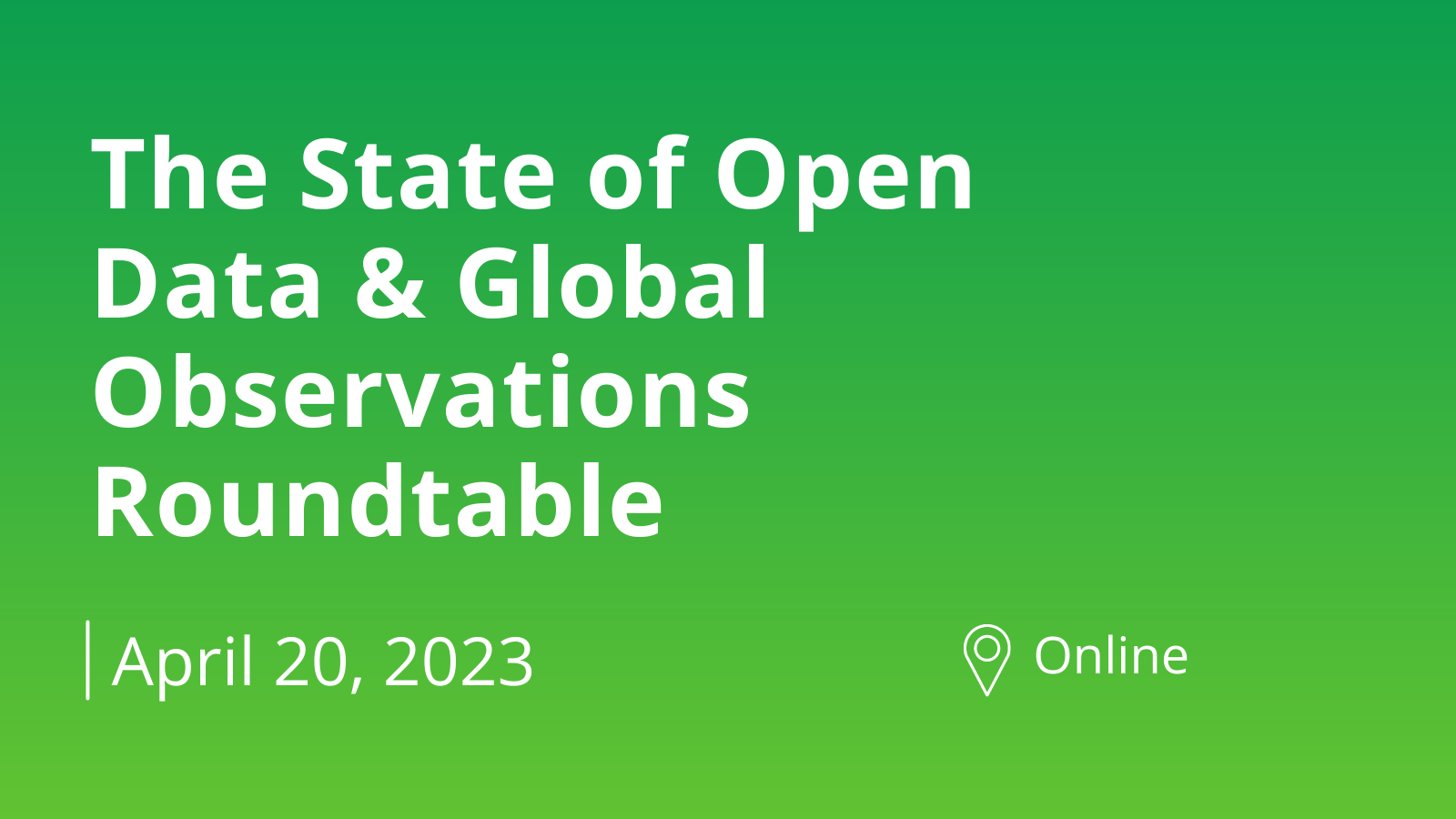 The State of Open Data & Global Observations Roundtable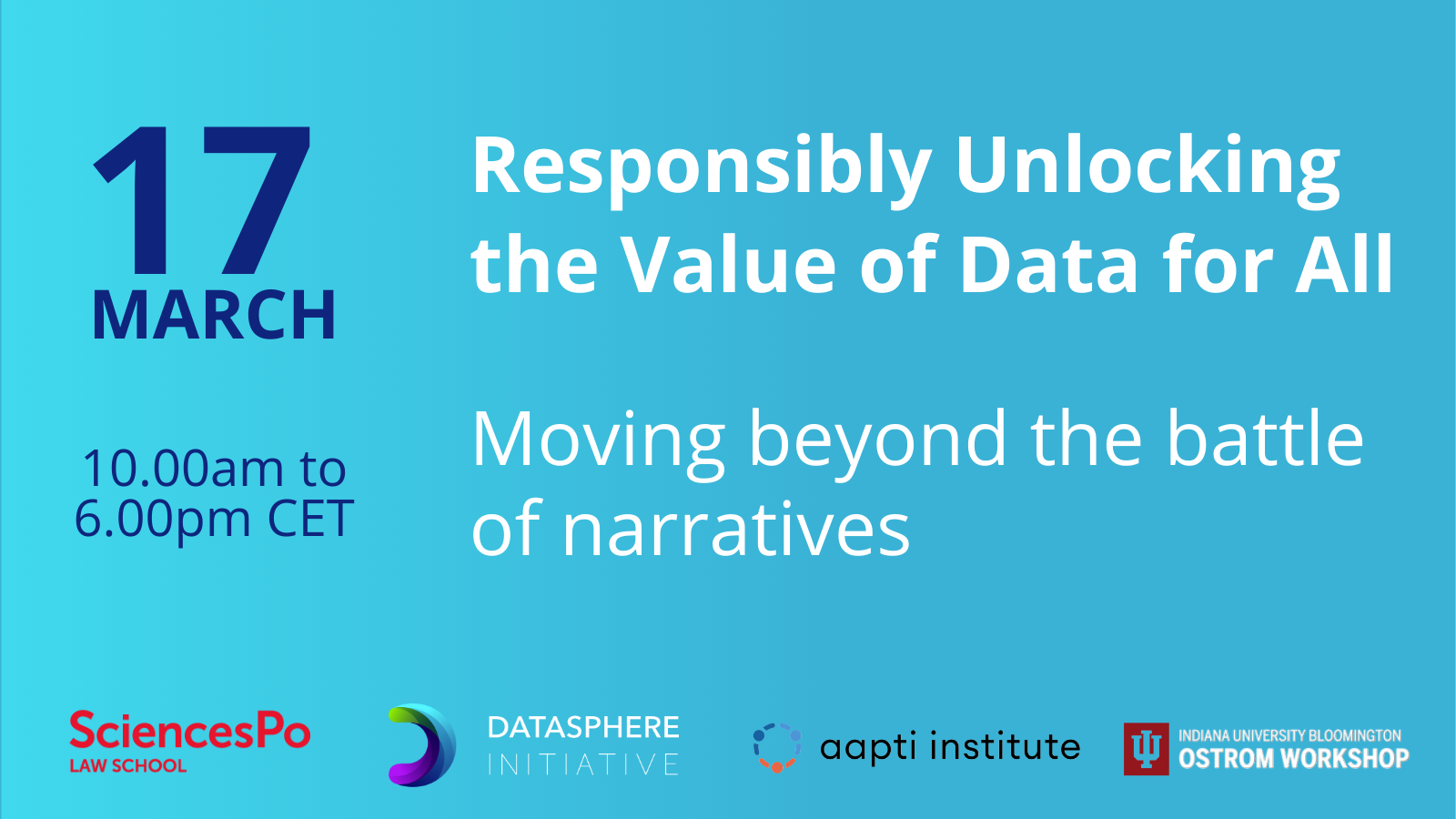 Responsibly unlocking the value of data for all: Moving beyond the battle of narratives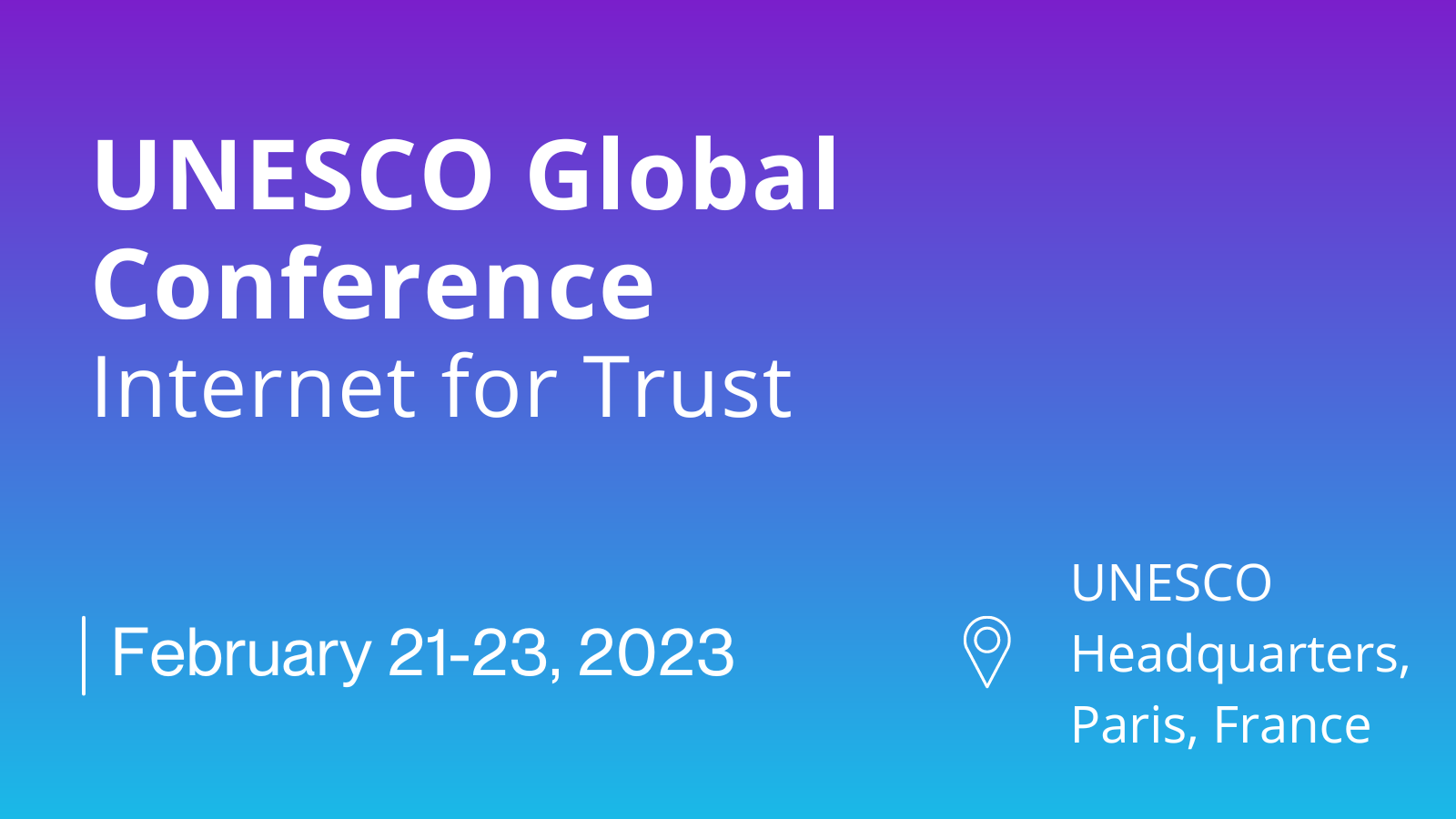 UNESCO Global Conference – Session 2: Defining the multistakeholder regulatory scope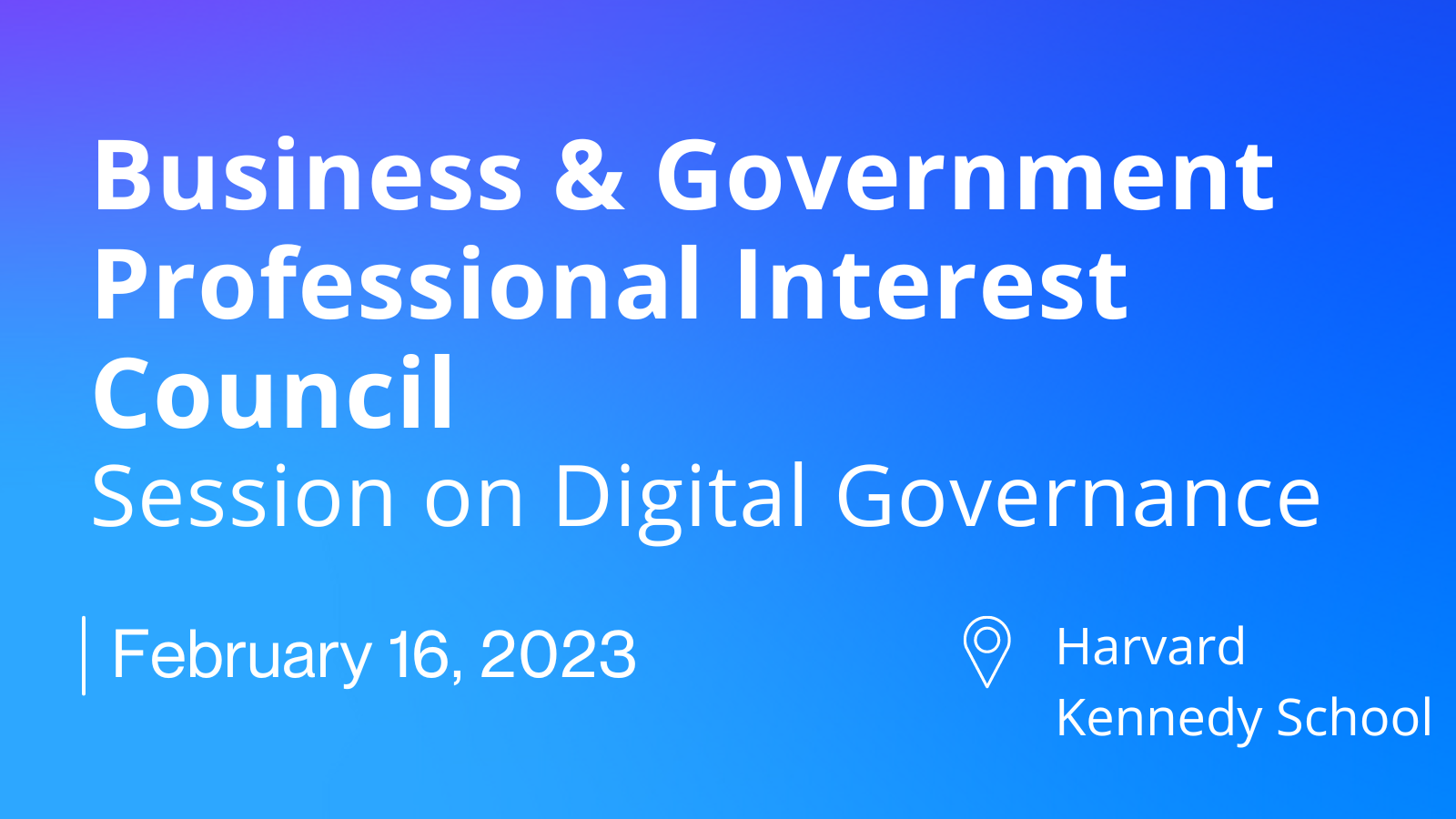 Business & Government Professional Interest Council: Session on Digital Governance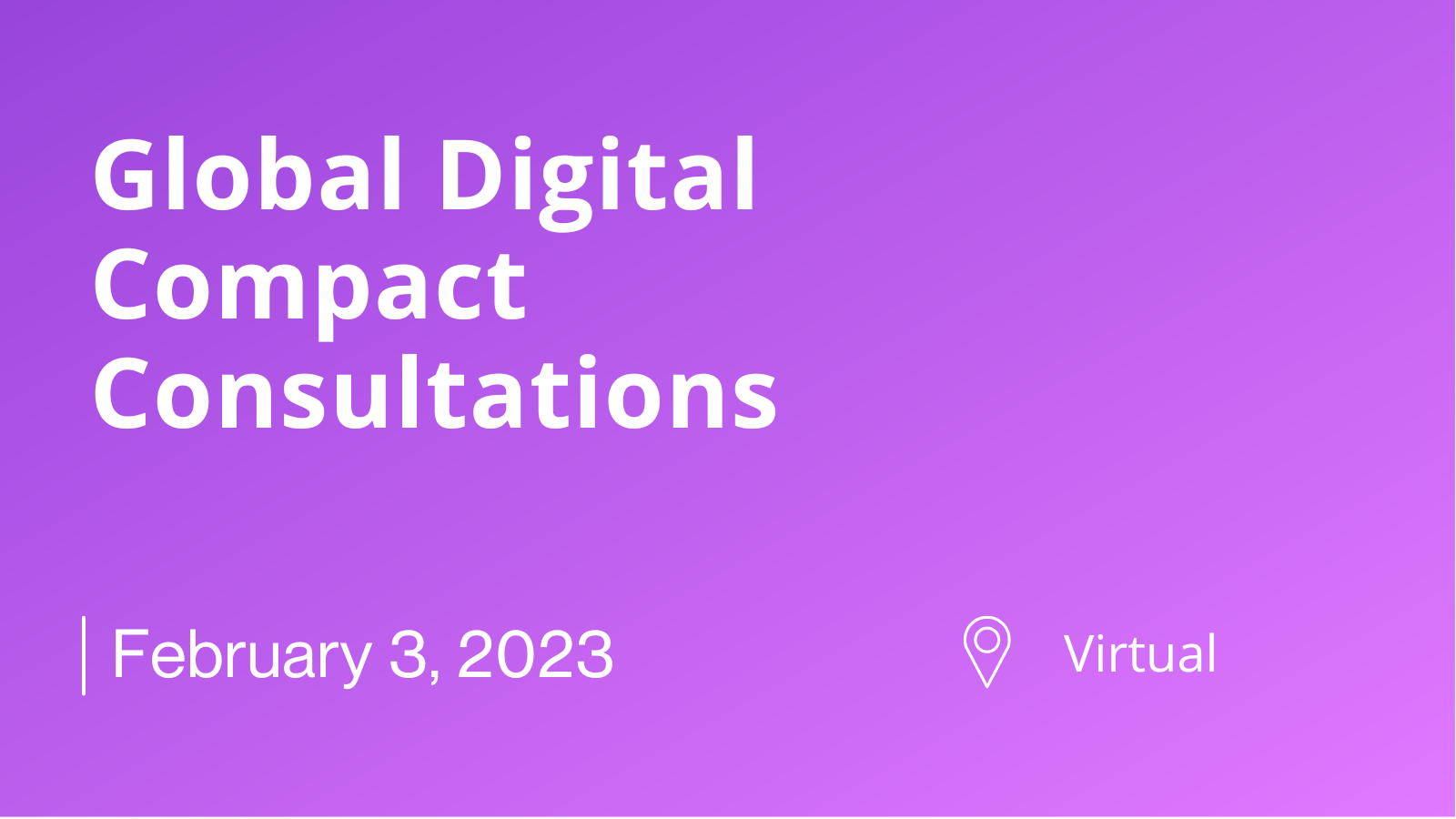 Global Digital Compact Consultations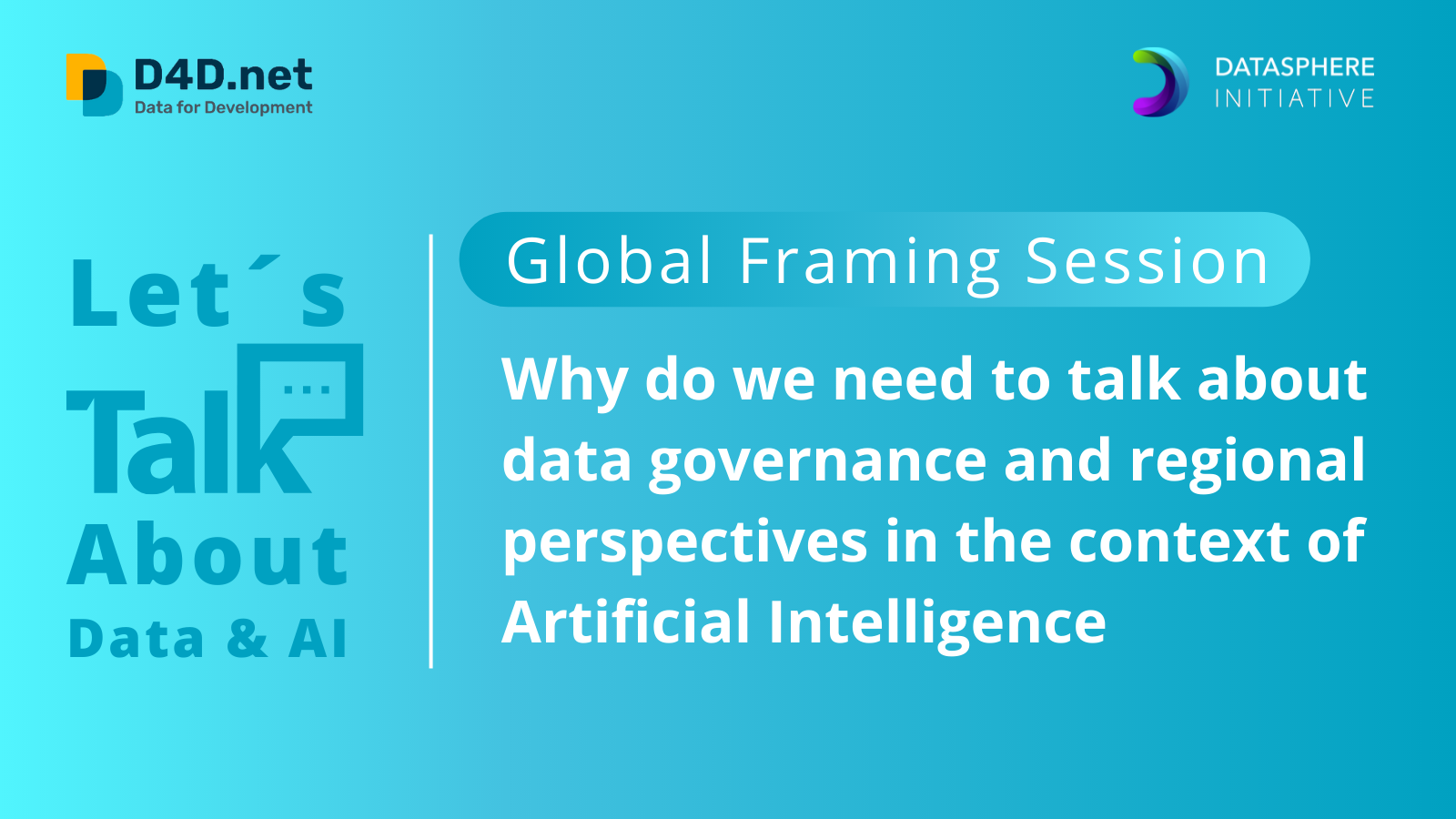 Why do we need to talk about data governance and regional perspectives in the context of Artificial Intelligence?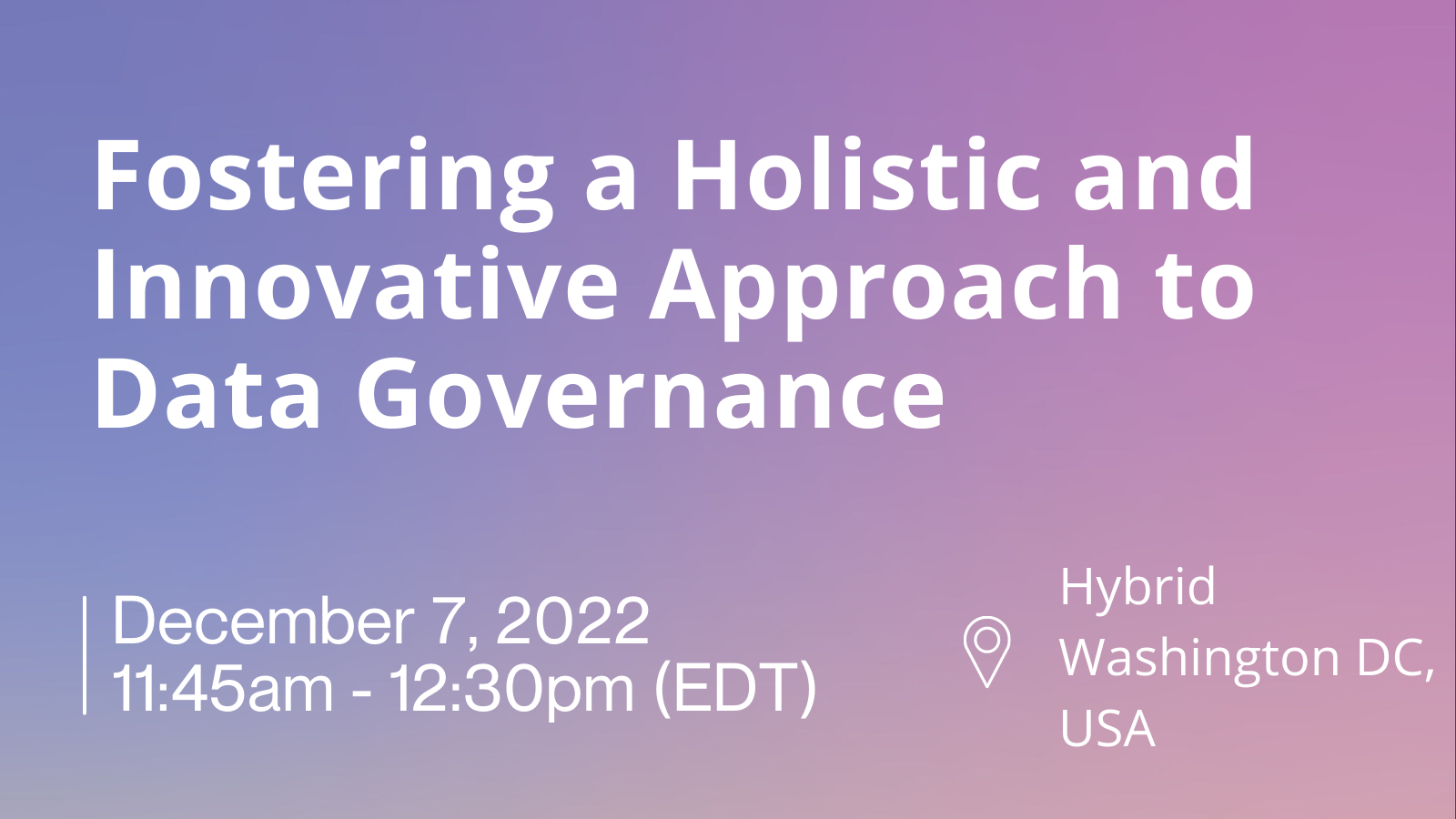 Fostering a Holistic and Innovative Approach to Data Governance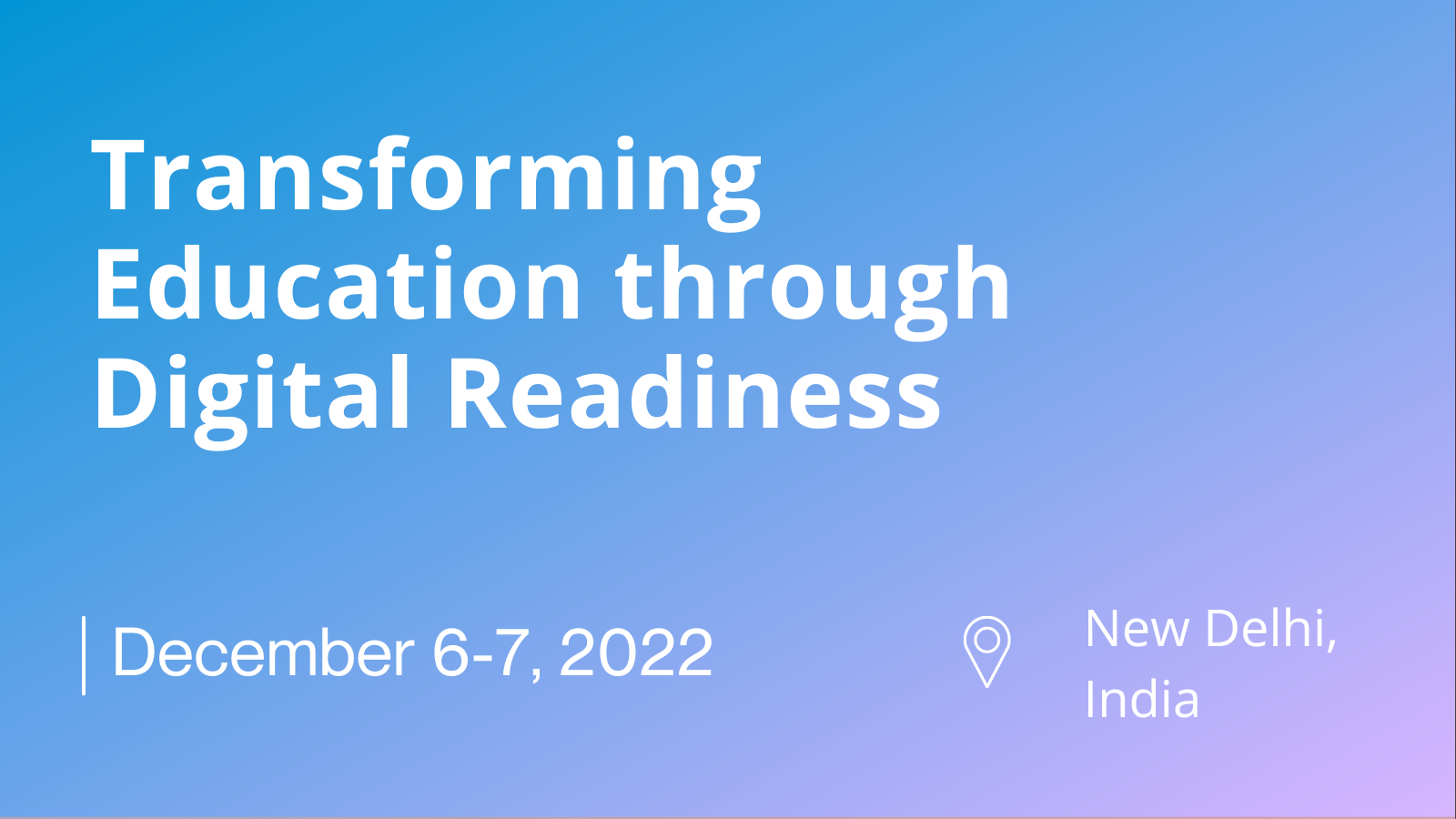 Panel Discussion on Digital Readiness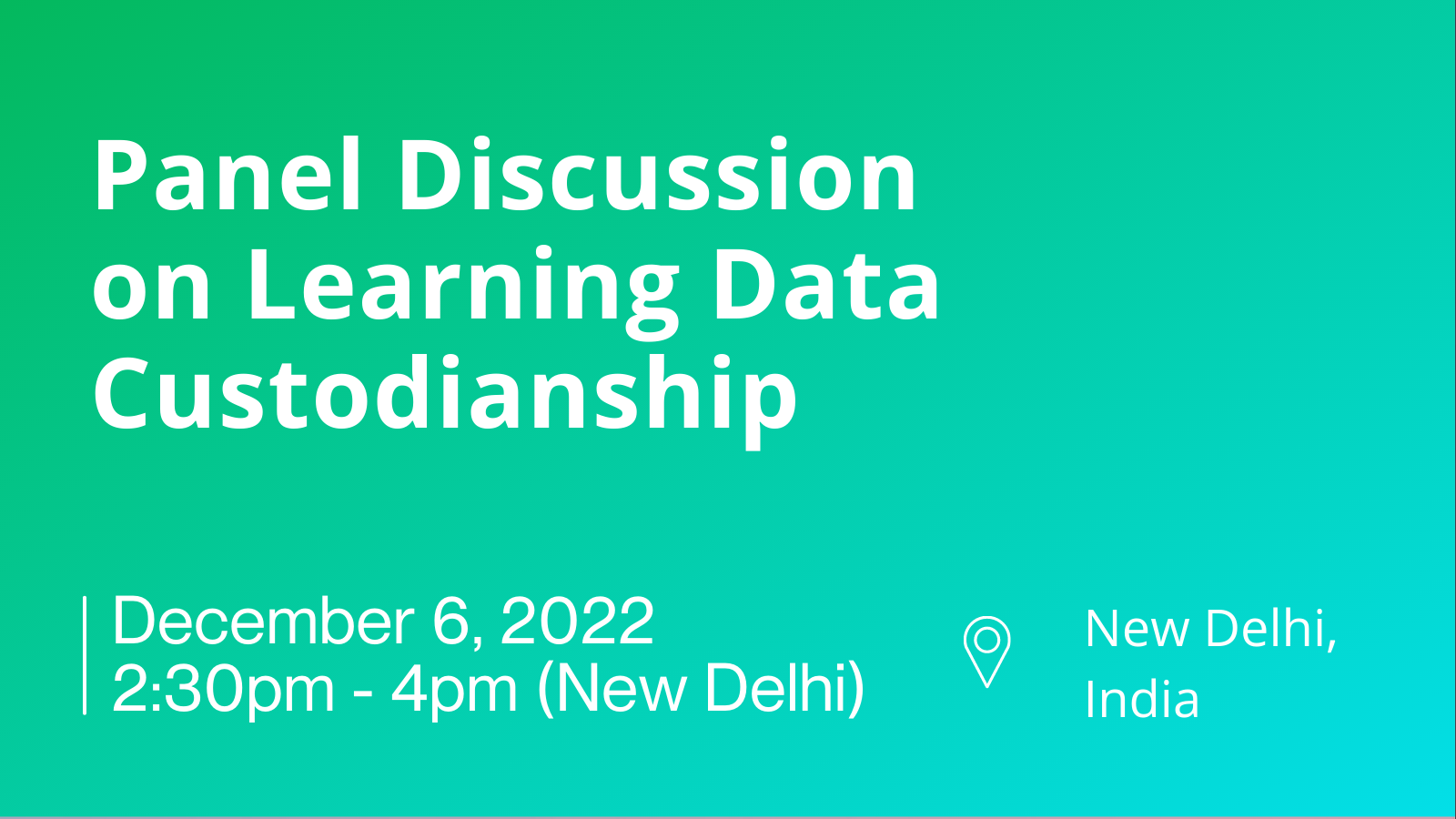 Learning Data Custodianship (Ethics of AIED)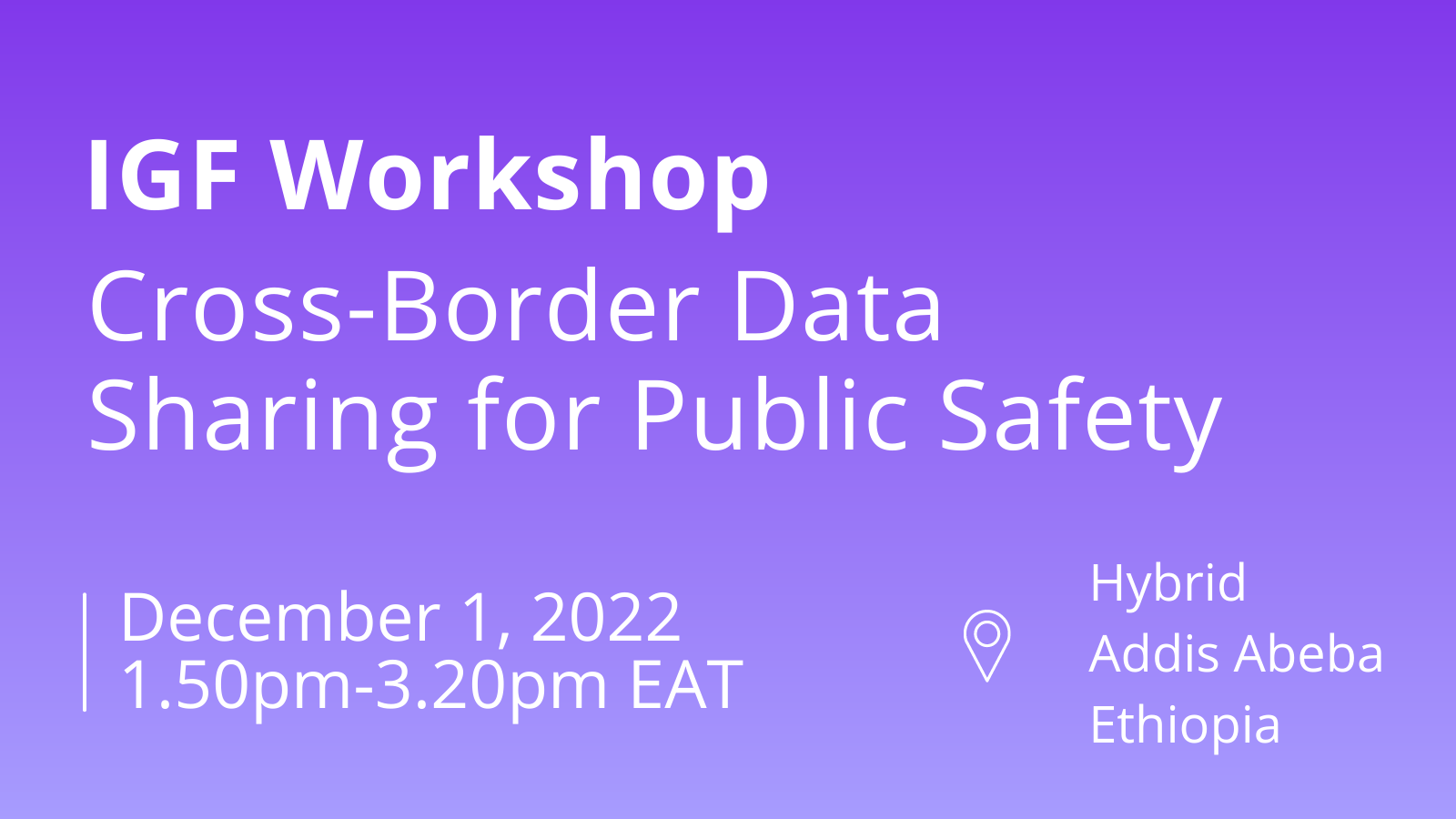 IGF Workshop: Cross-Border Data Sharing for Public Safety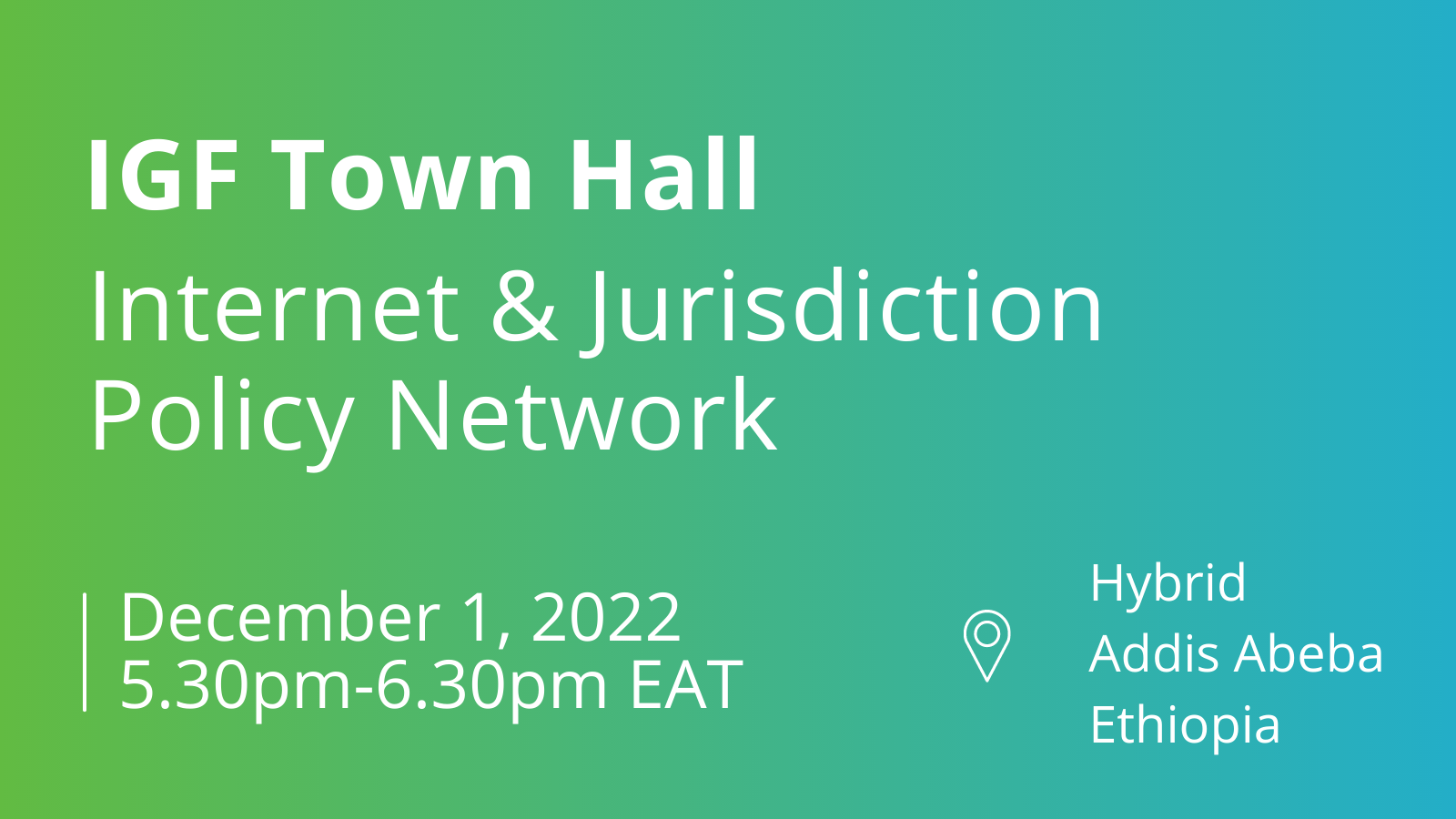 IGF Town Hall: Internet & Jurisdiction Policy Network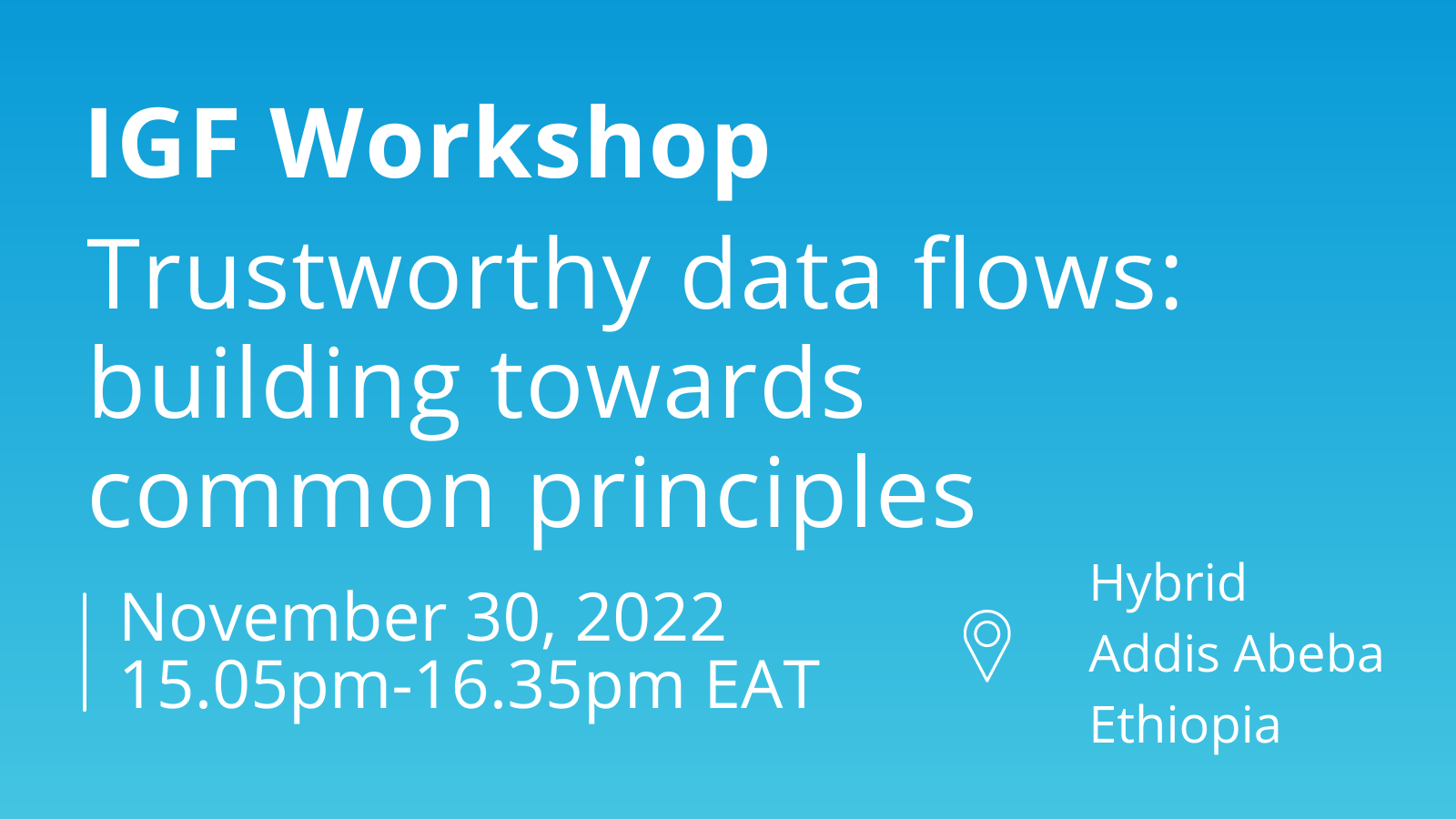 IGF Workshop: Trustworthy data flows: building towards common principles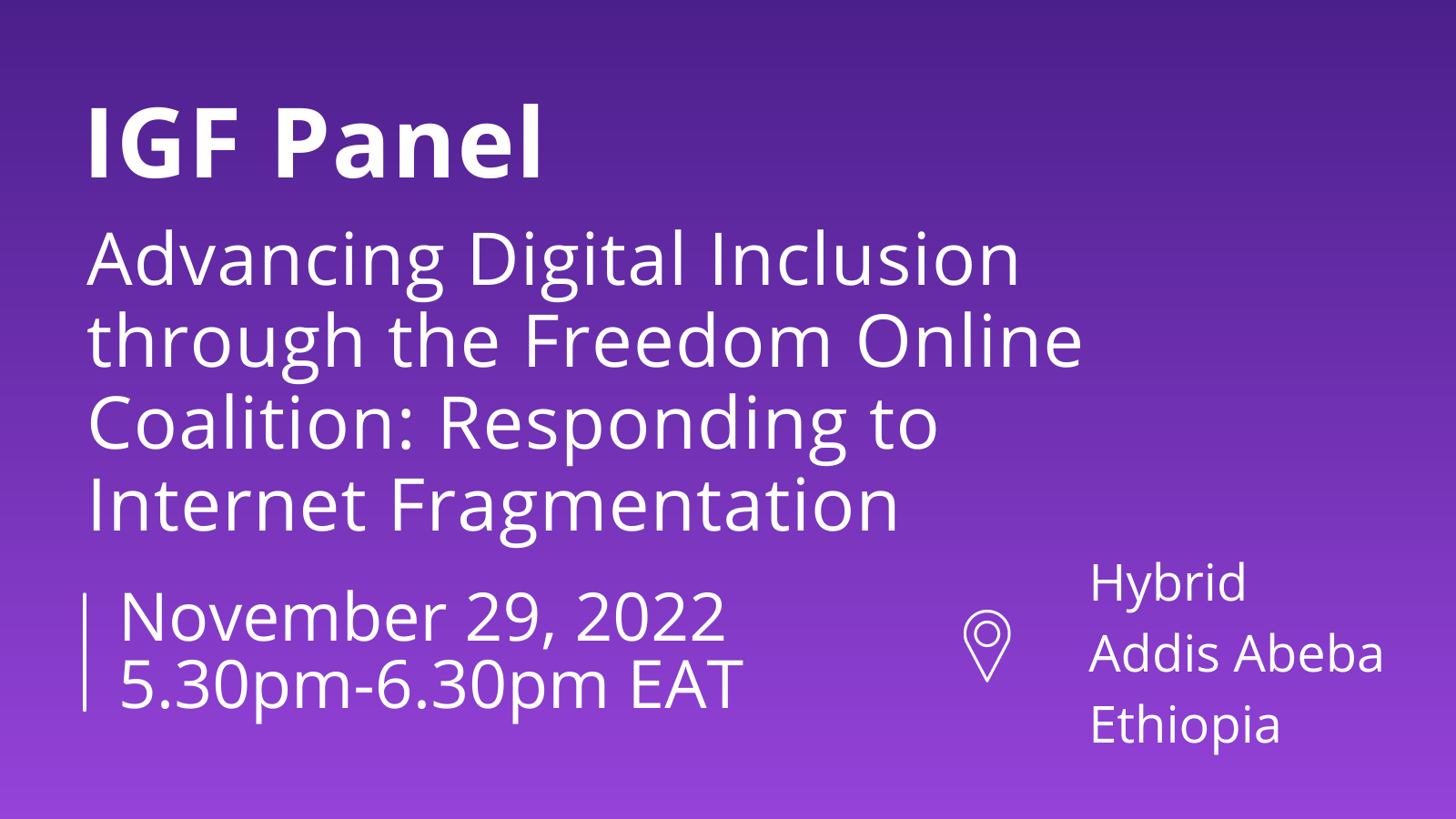 IGF Panel: Advancing Digital Inclusion through the Freedom Online Coalition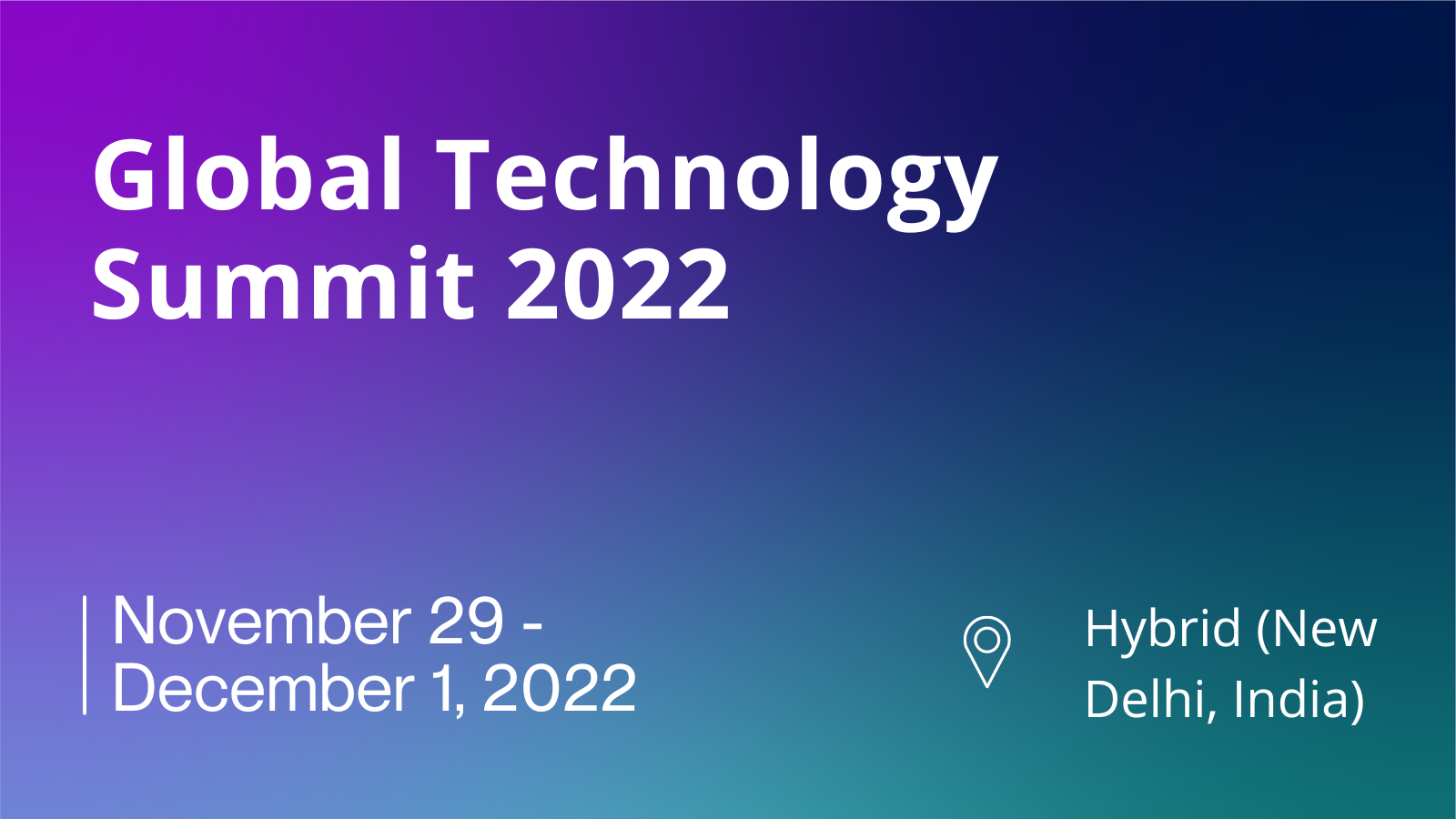 Global Technology Summit 2022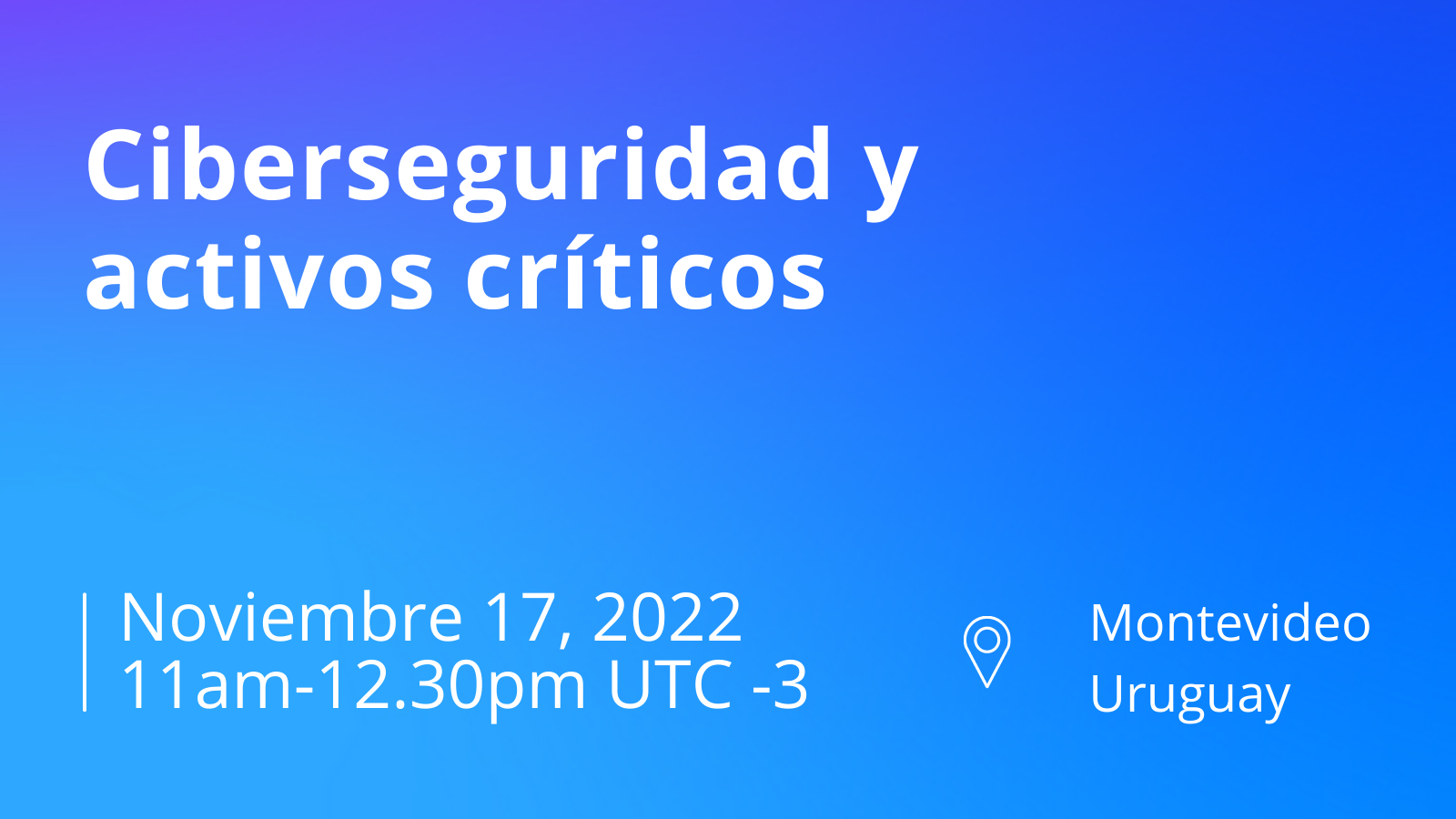 VIII Conferencia Ministerial sobre la Sociedad de la Información de América Latina y el Caribe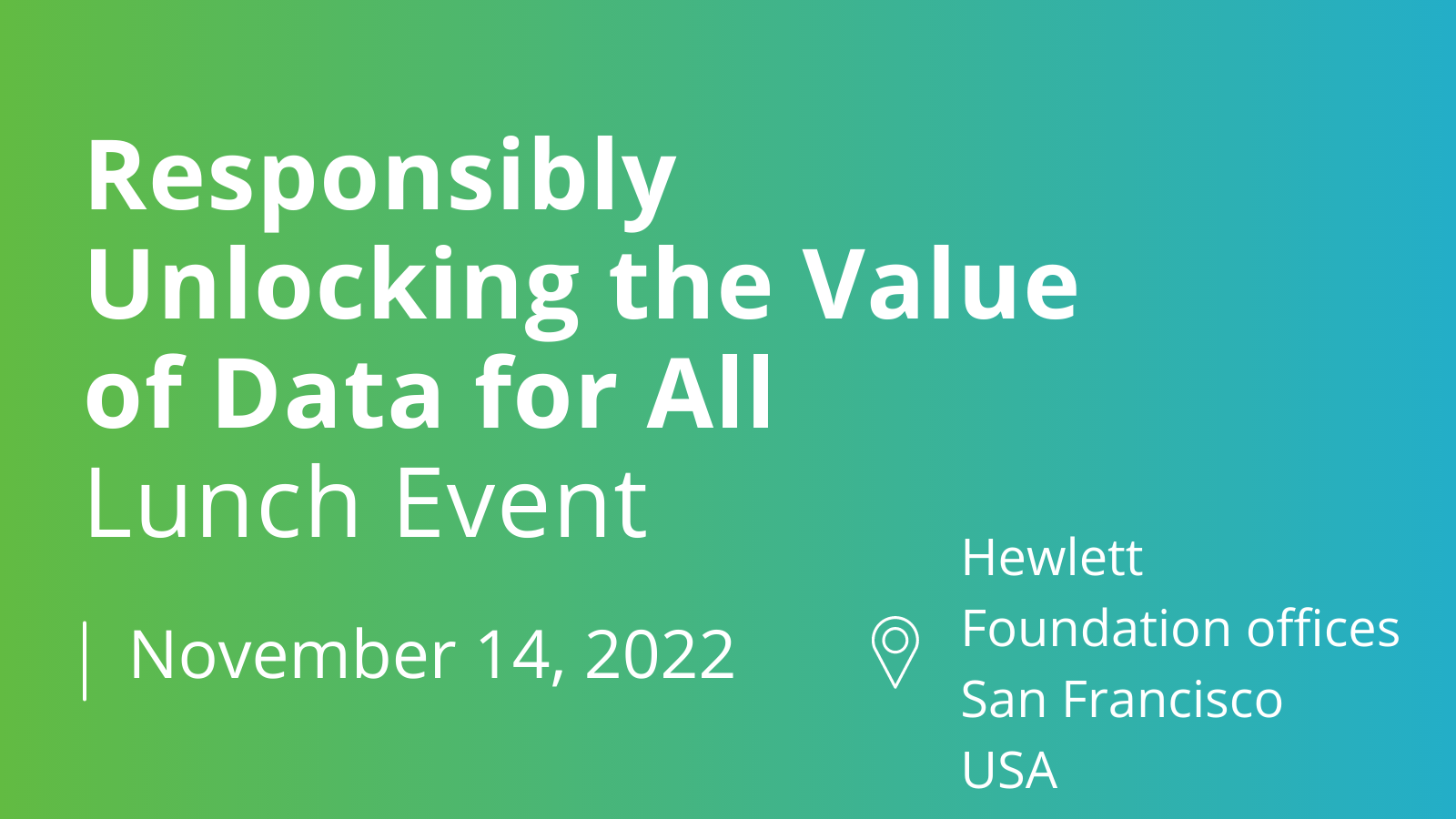 Responsibly Unlocking the Value of Data for All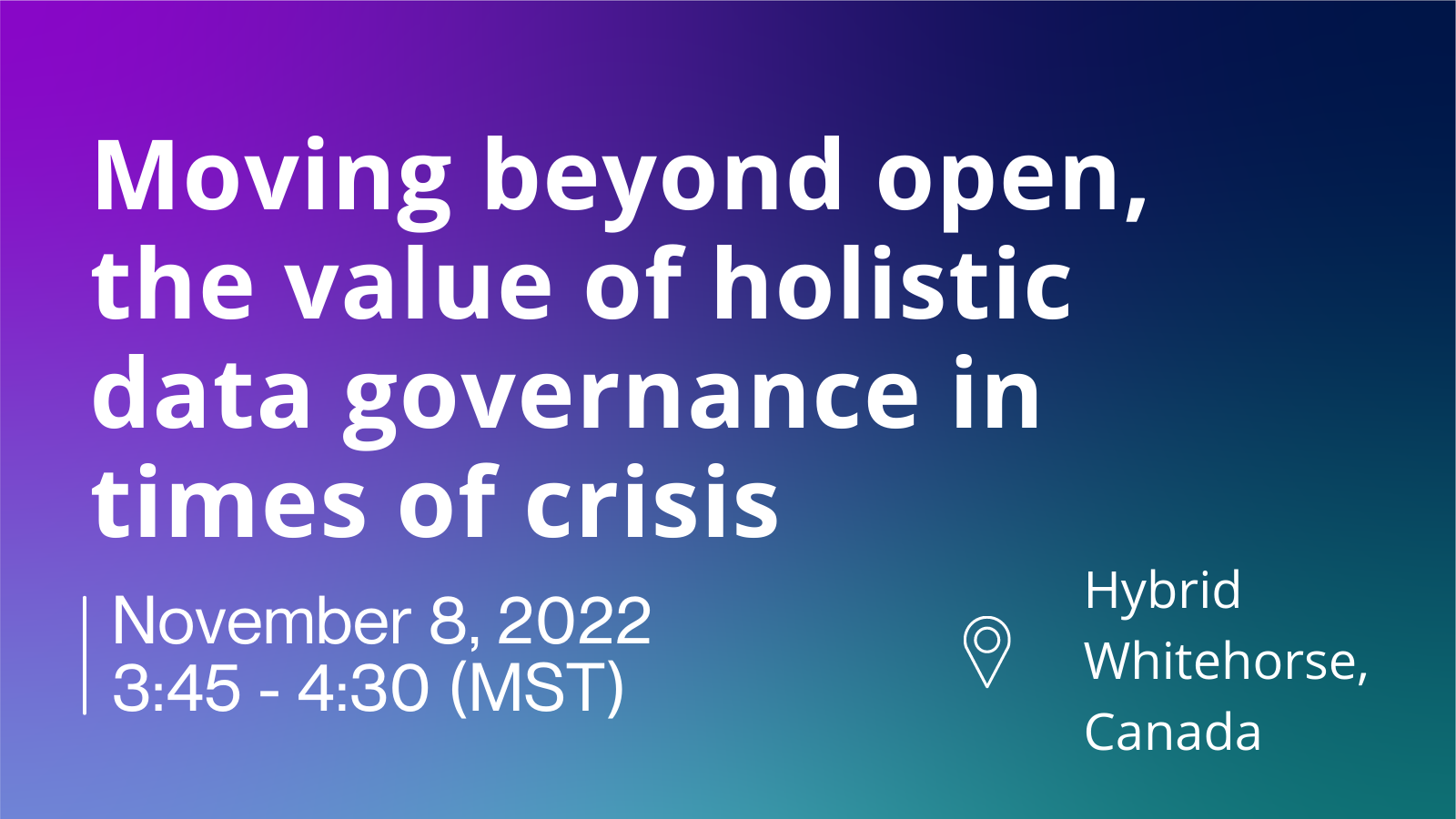 Canadian Open Data Summit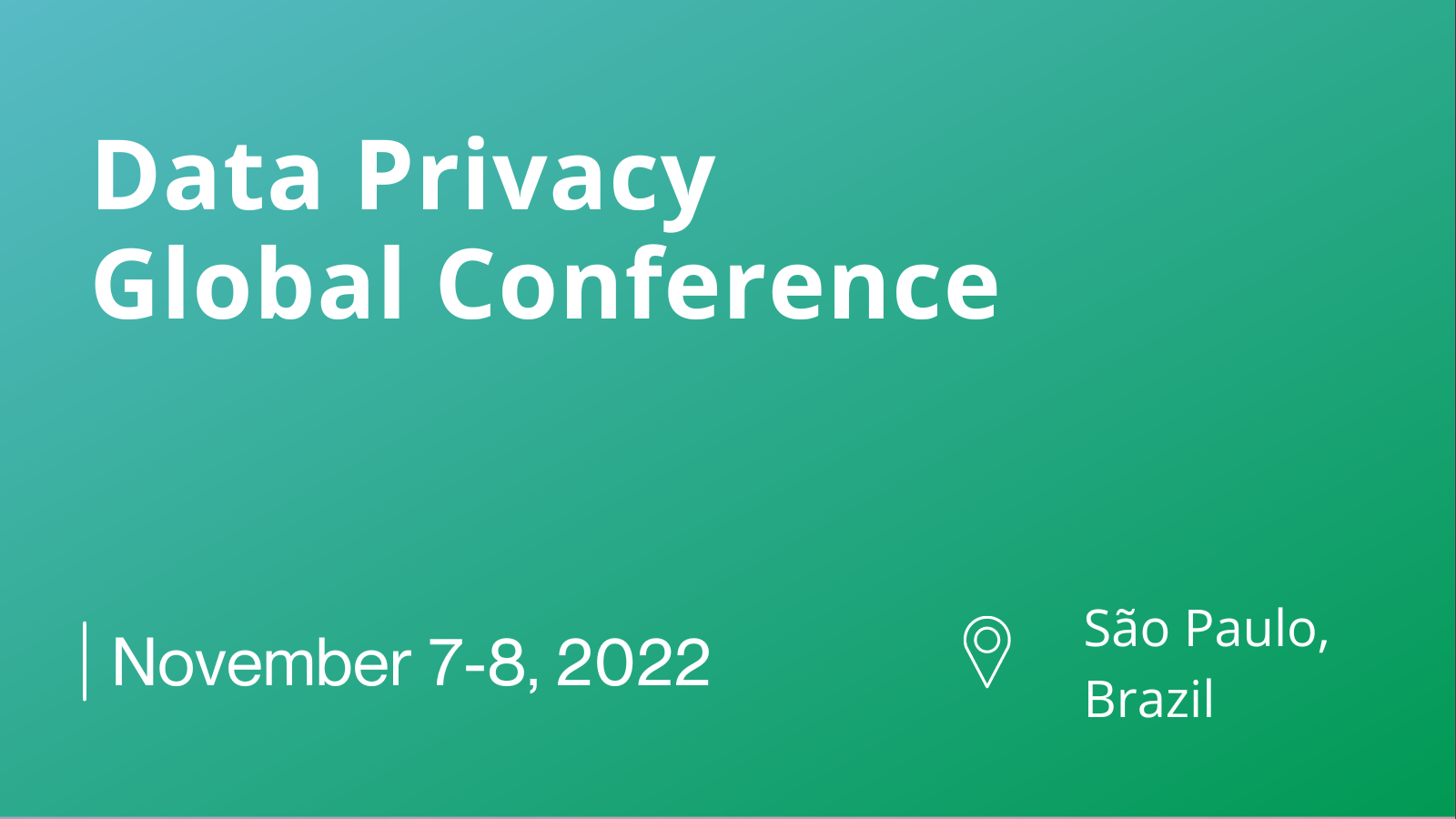 Data Privacy Global Conference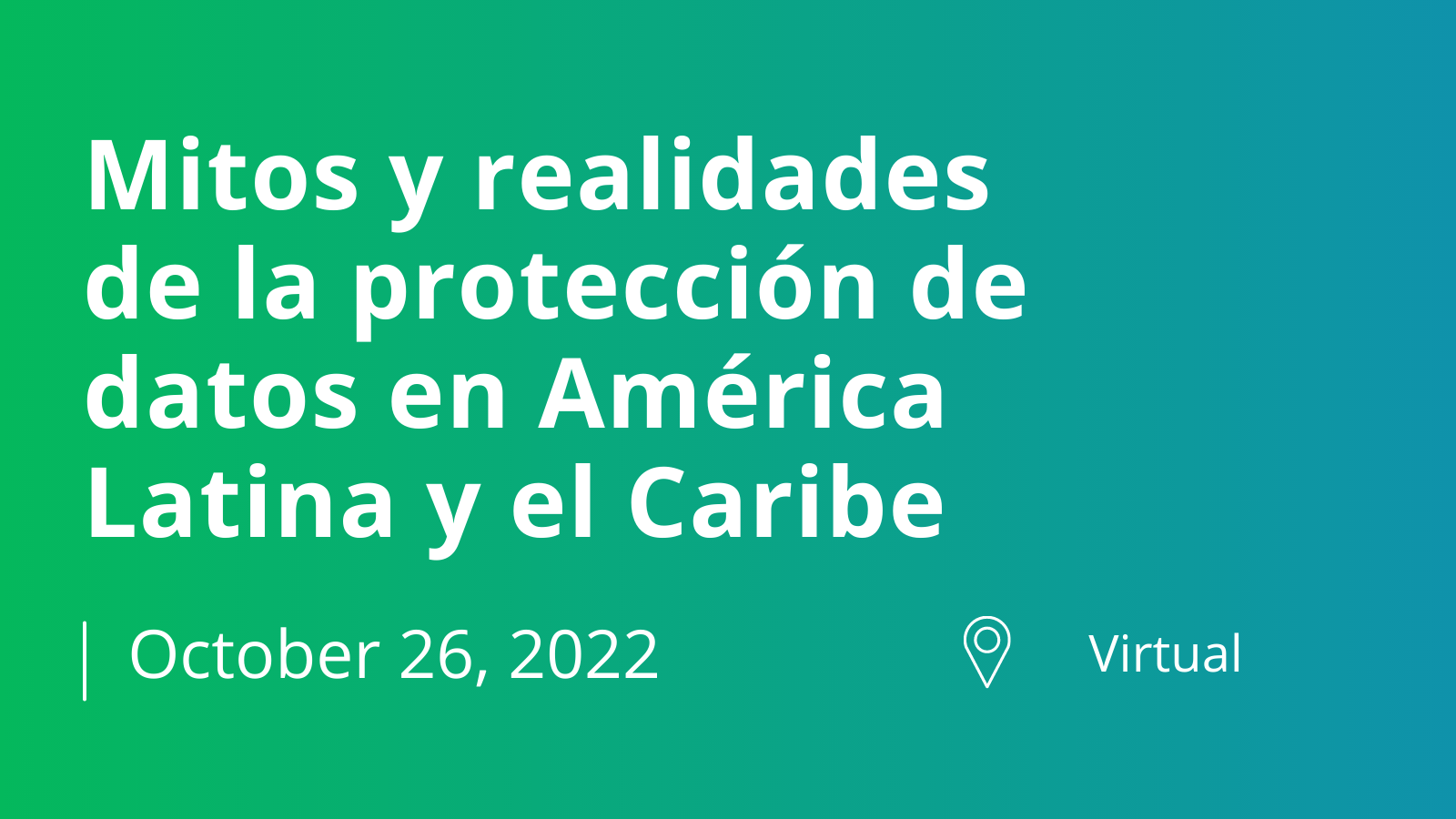 Foro de Gobernanza de Internet de América Latina y el Caribe (LACIGF)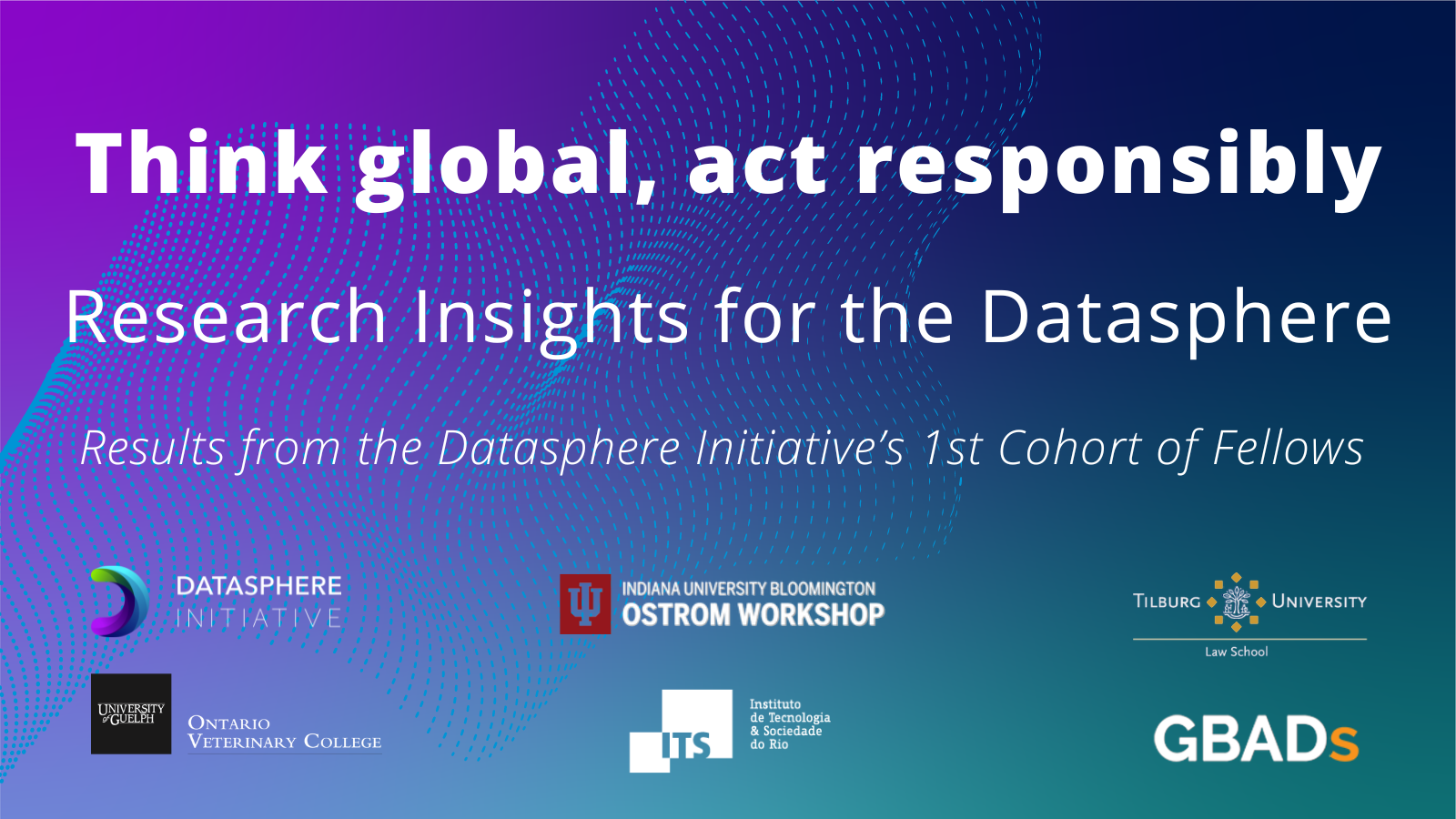 Think global, act responsibly: Research Insights for the Datasphere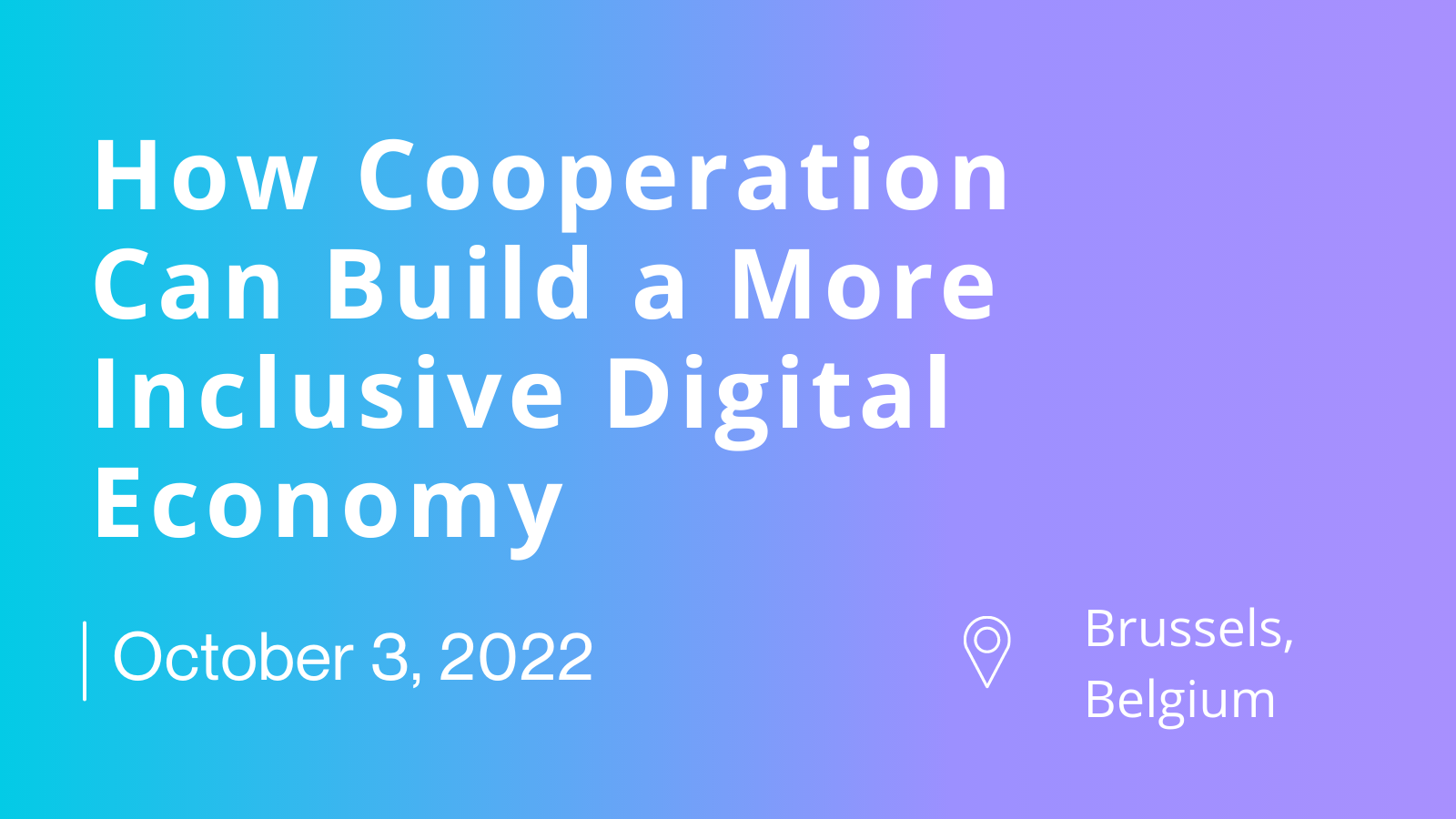 DCO's Roundtable Discussion on Digital Economy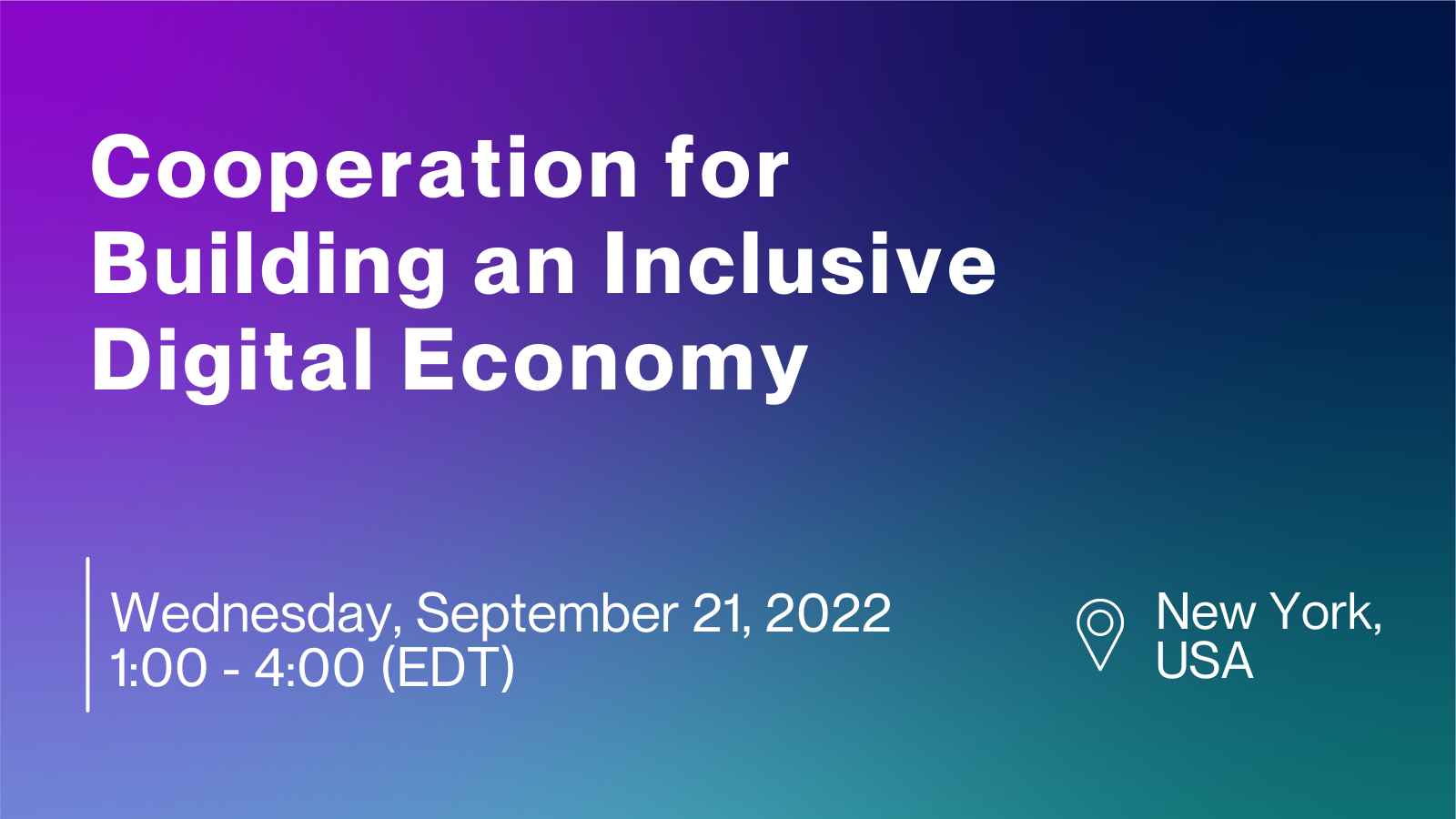 Cooperation For Building an Inclusive Digital Economy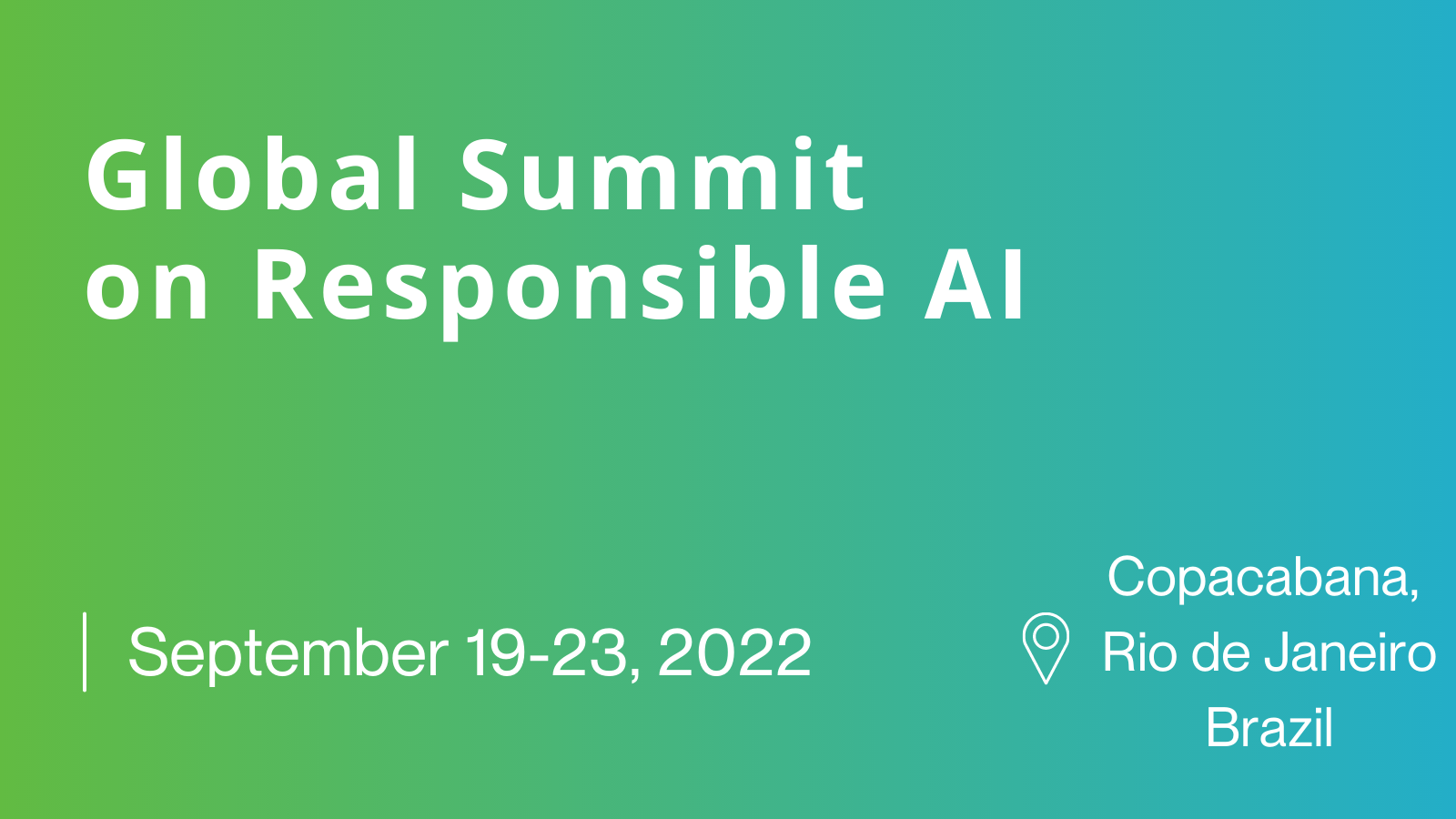 Global Summit on Responsible AI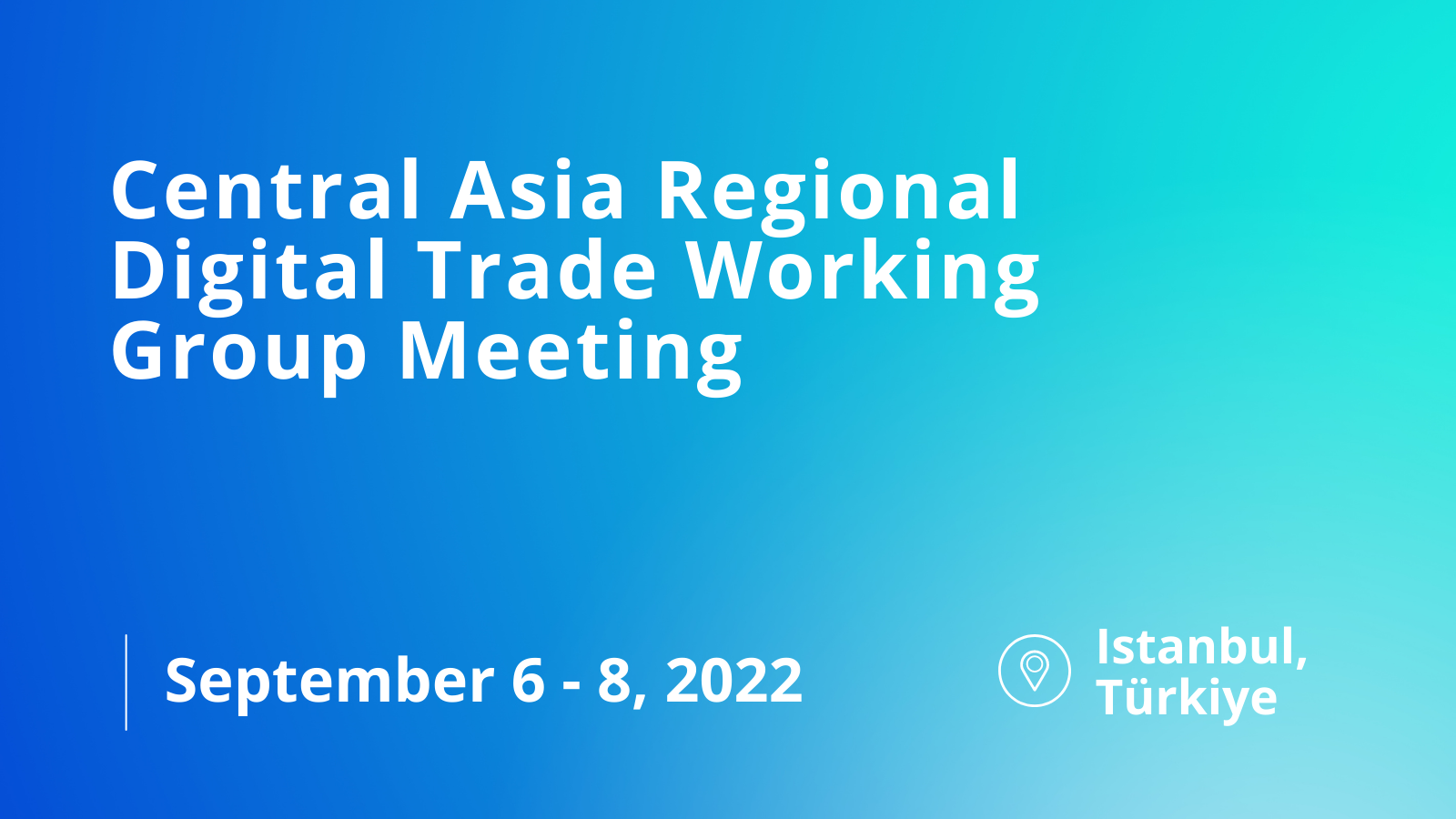 Central Asia Regional Digital Trade Working Group Meeting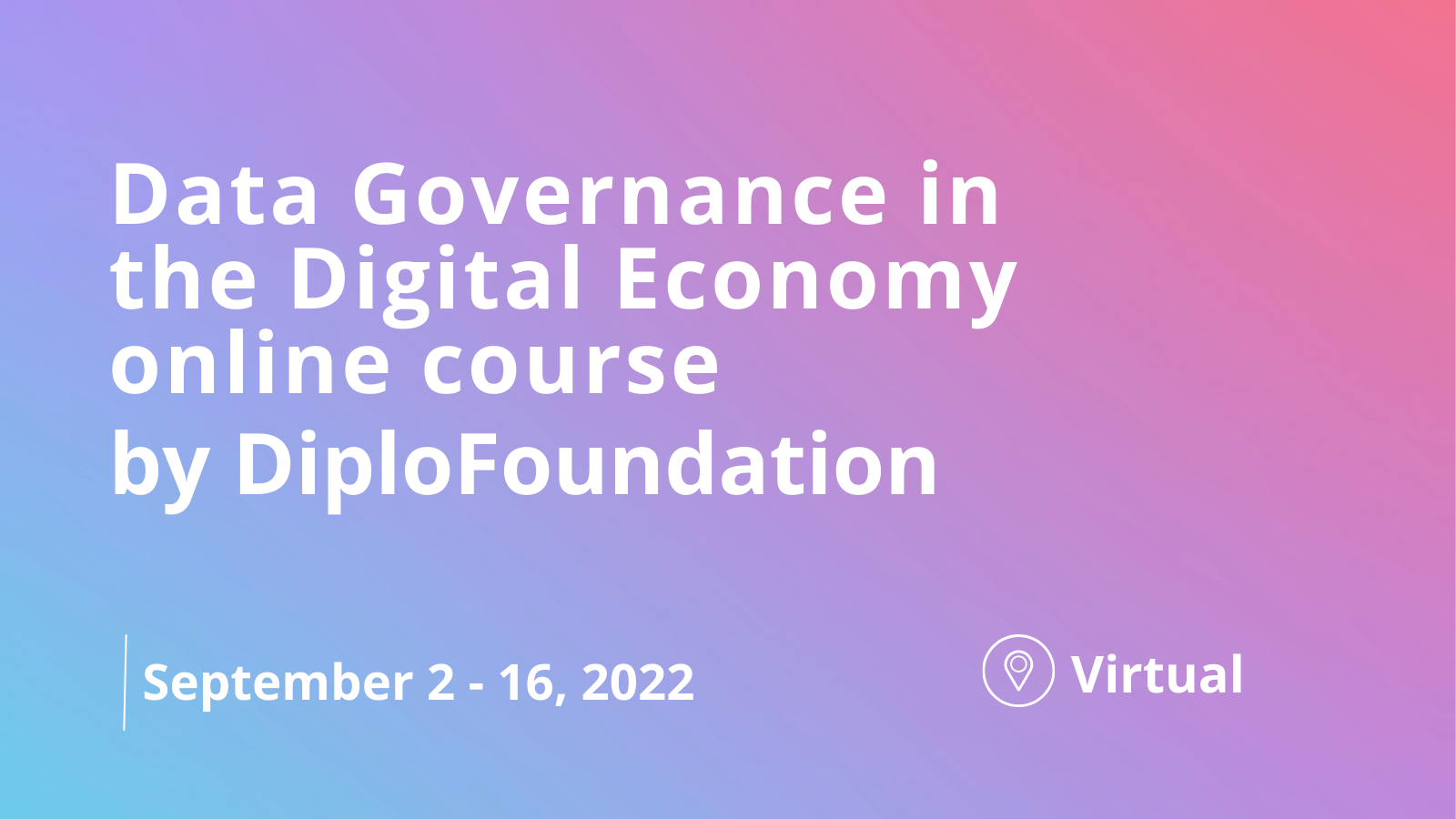 Data Governance in the Digital Economy online course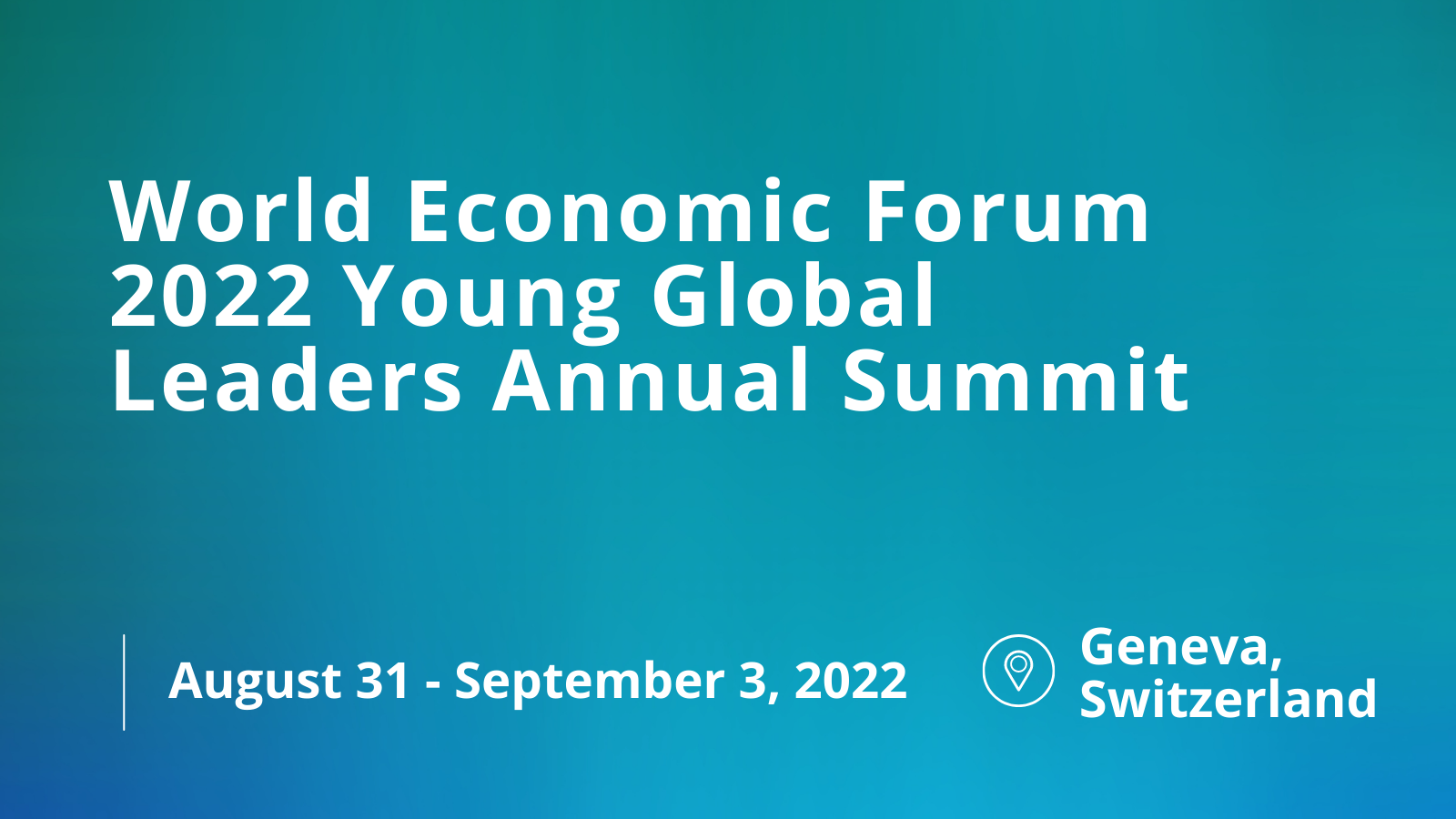 2022 Young Global Leaders Annual Summit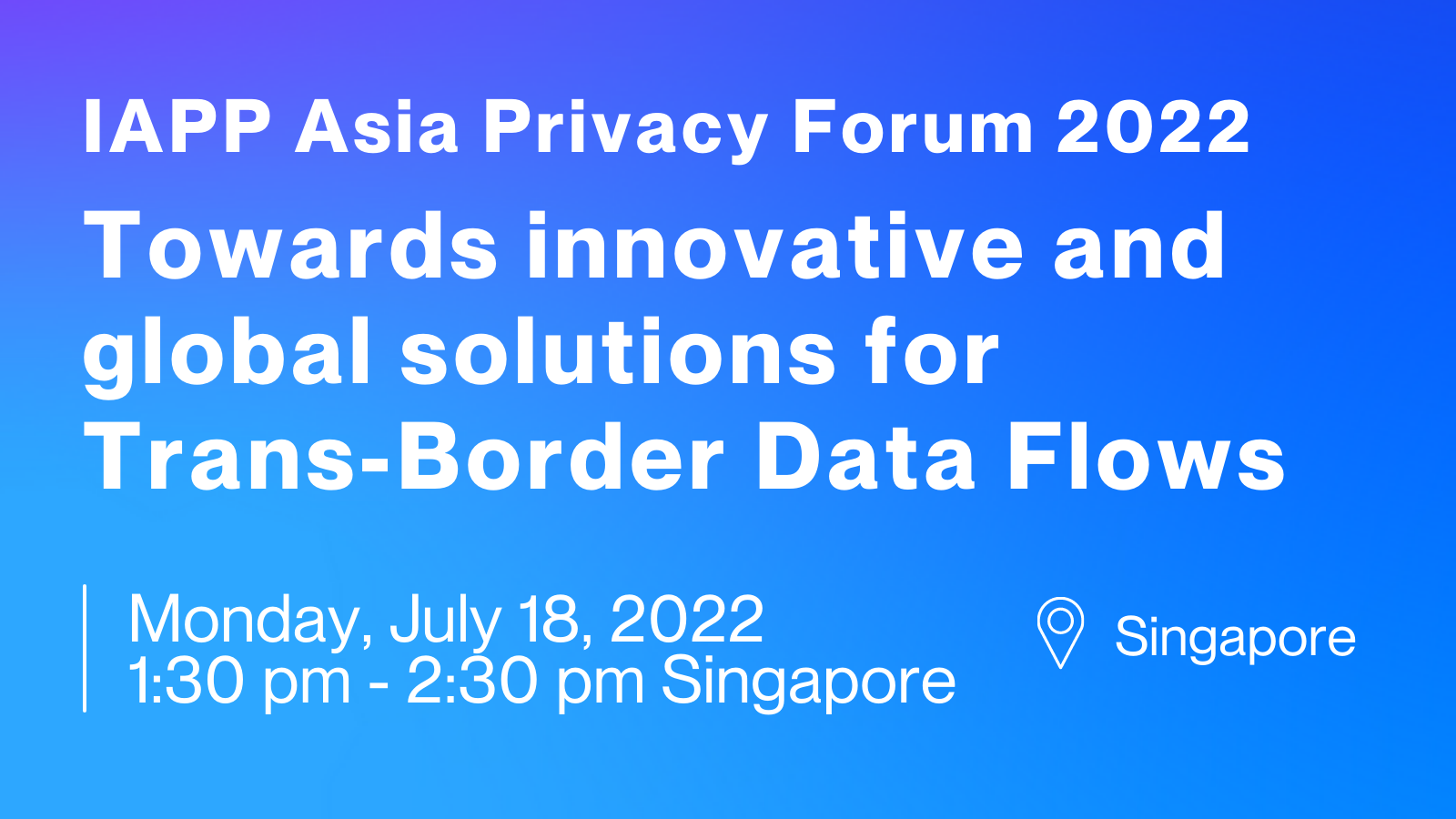 IAPP Asia Privacy Forum 2022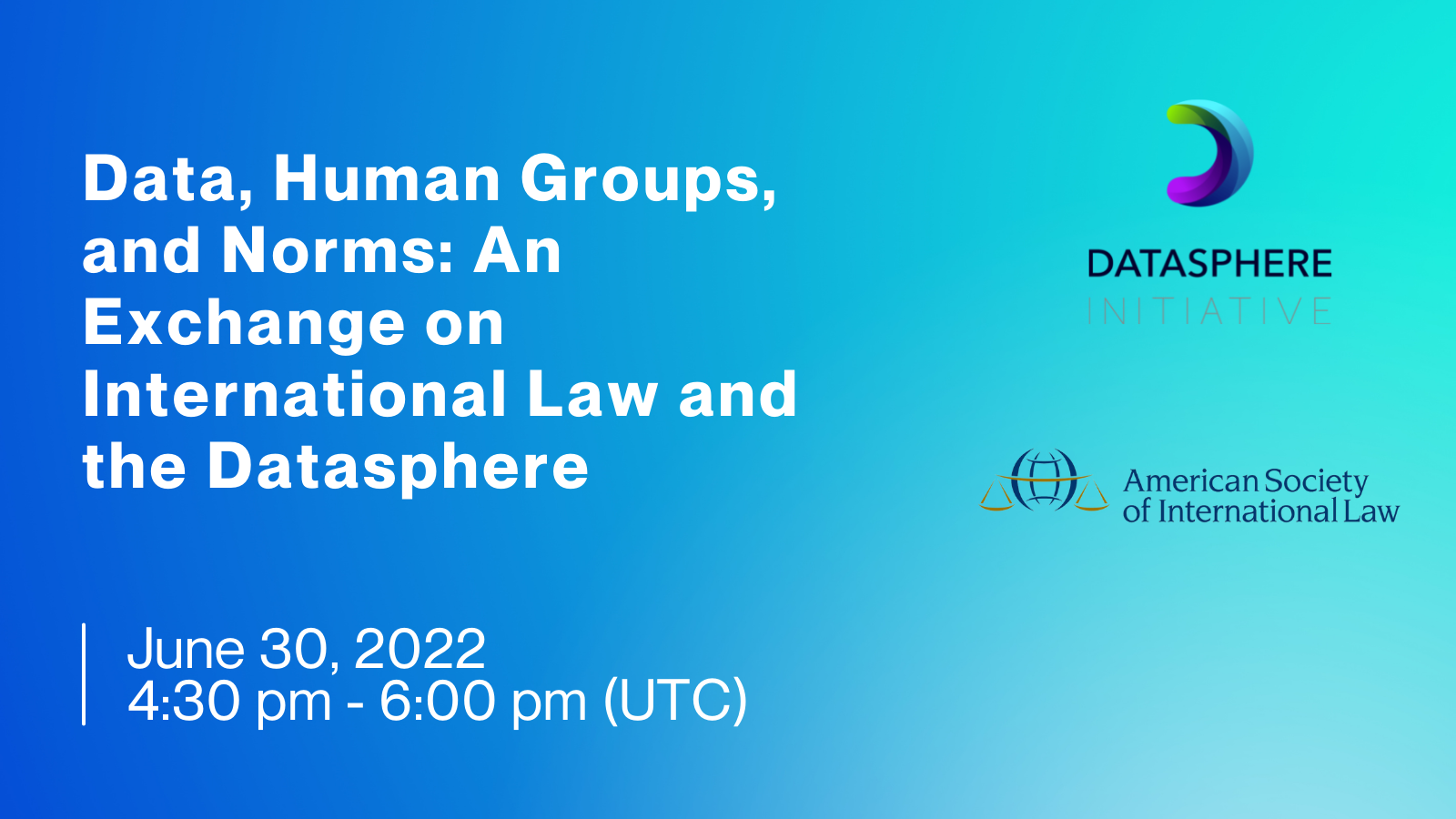 Data, Human Groups, and Norms: An Exchange on International Law and the Datasphere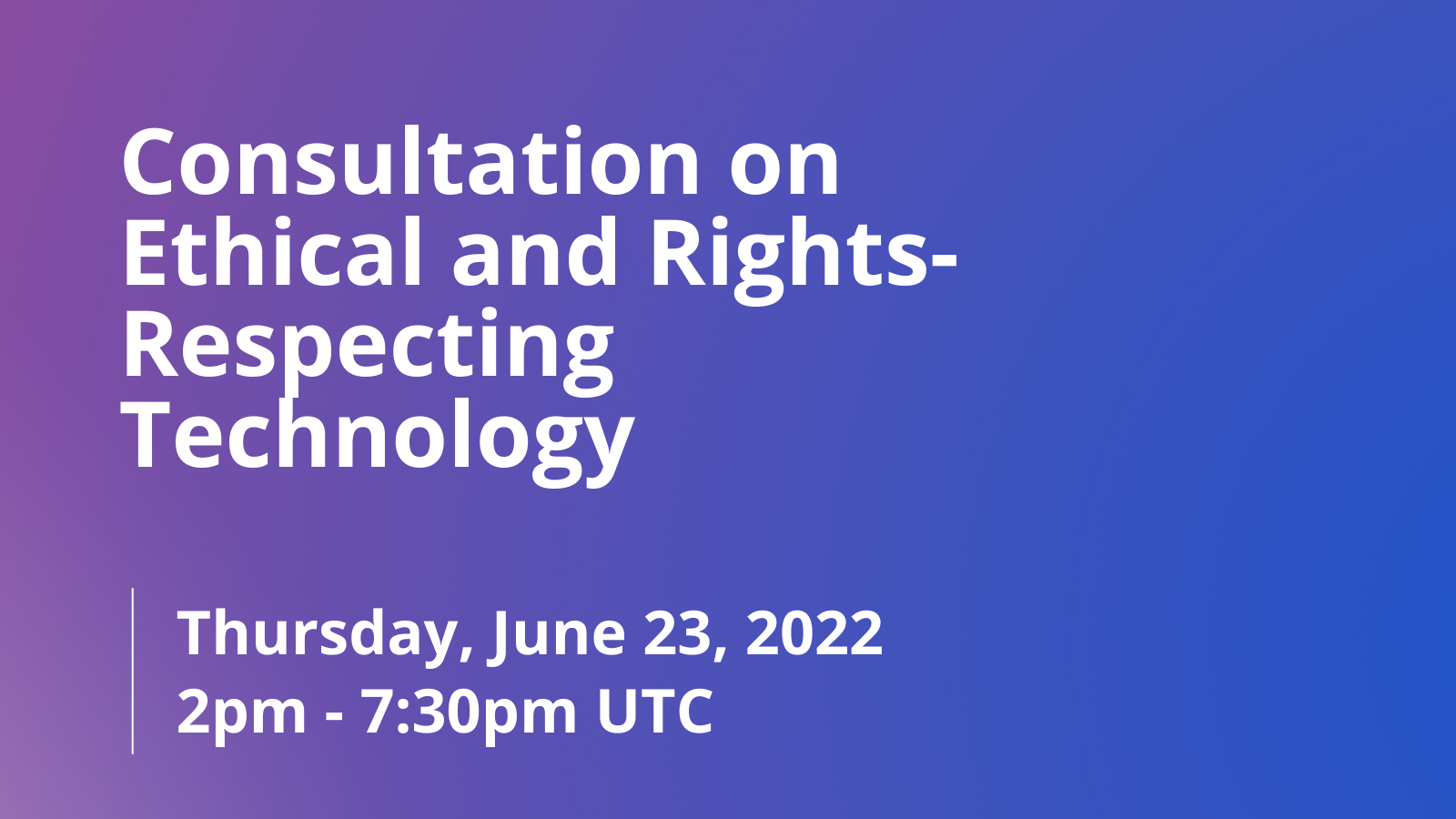 Consultation on Ethical and Rights-Respecting Technology: National Action Plan on Responsible Business Conduct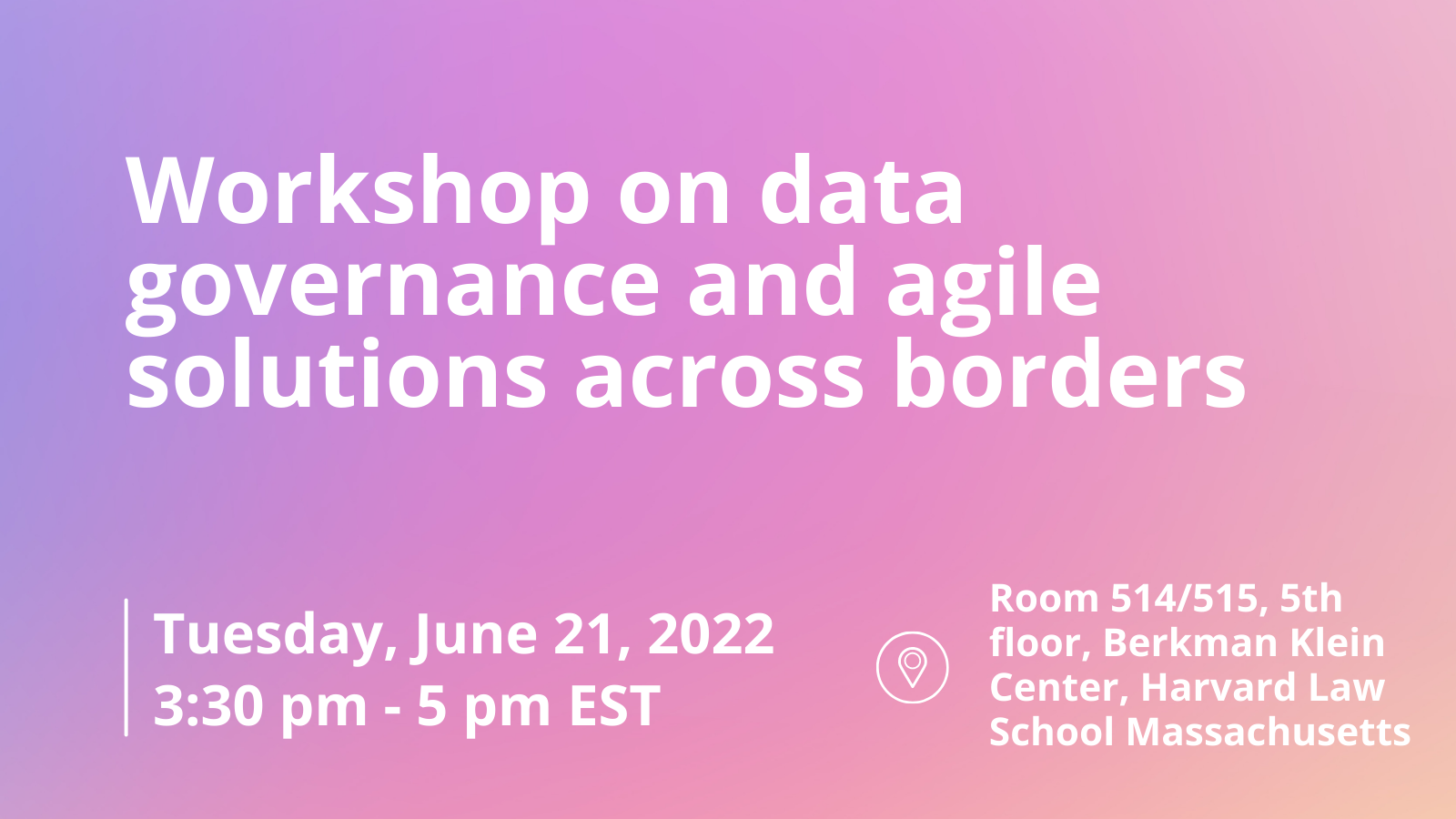 Workshop on data governance and agile solutions across borders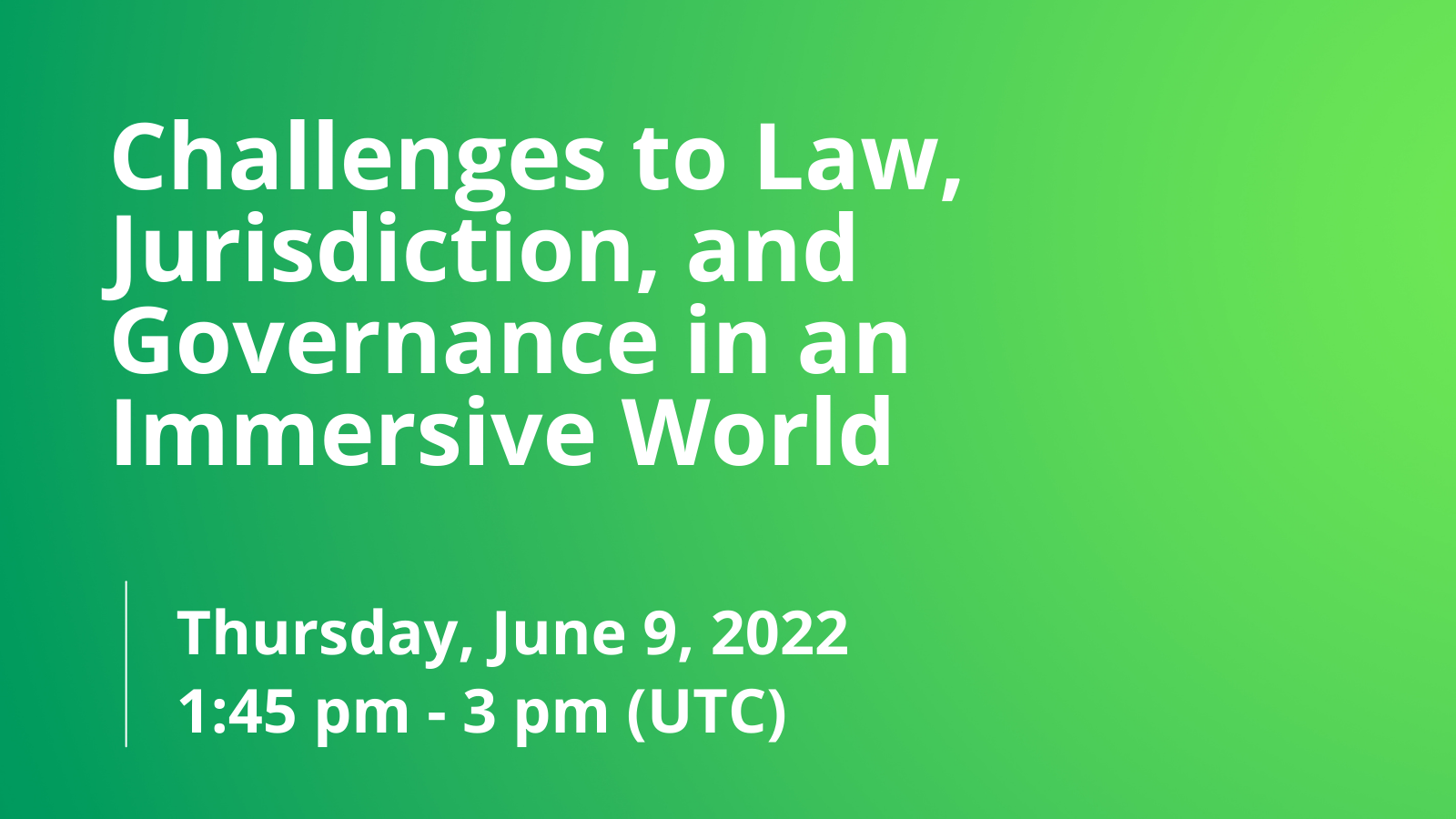 Our Immersive Digital Future: How Extended Reality May Affect International Relations
Summit Identidade Digital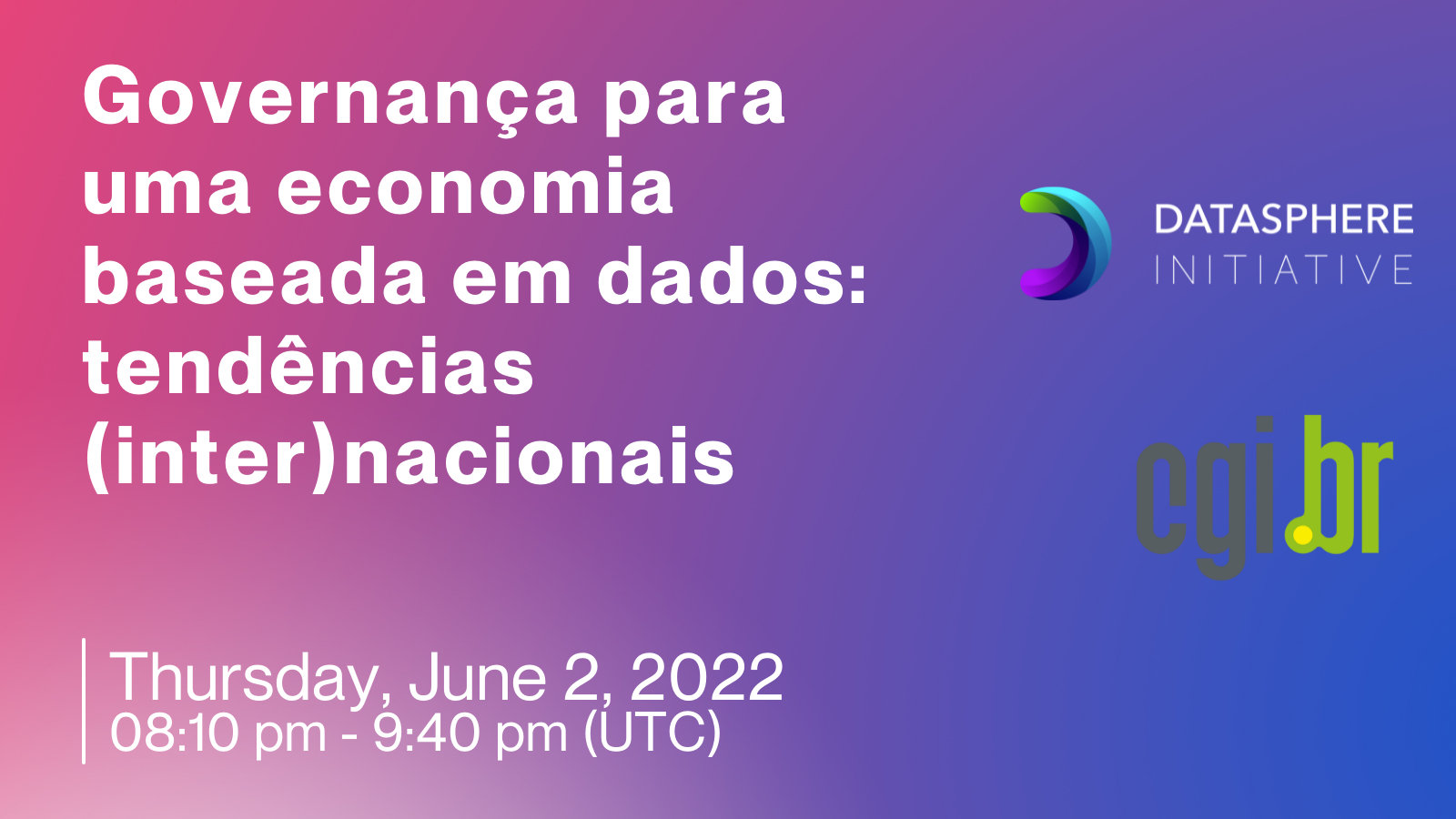 Governança para uma economia baseada em dados: tendências (inter)nacionais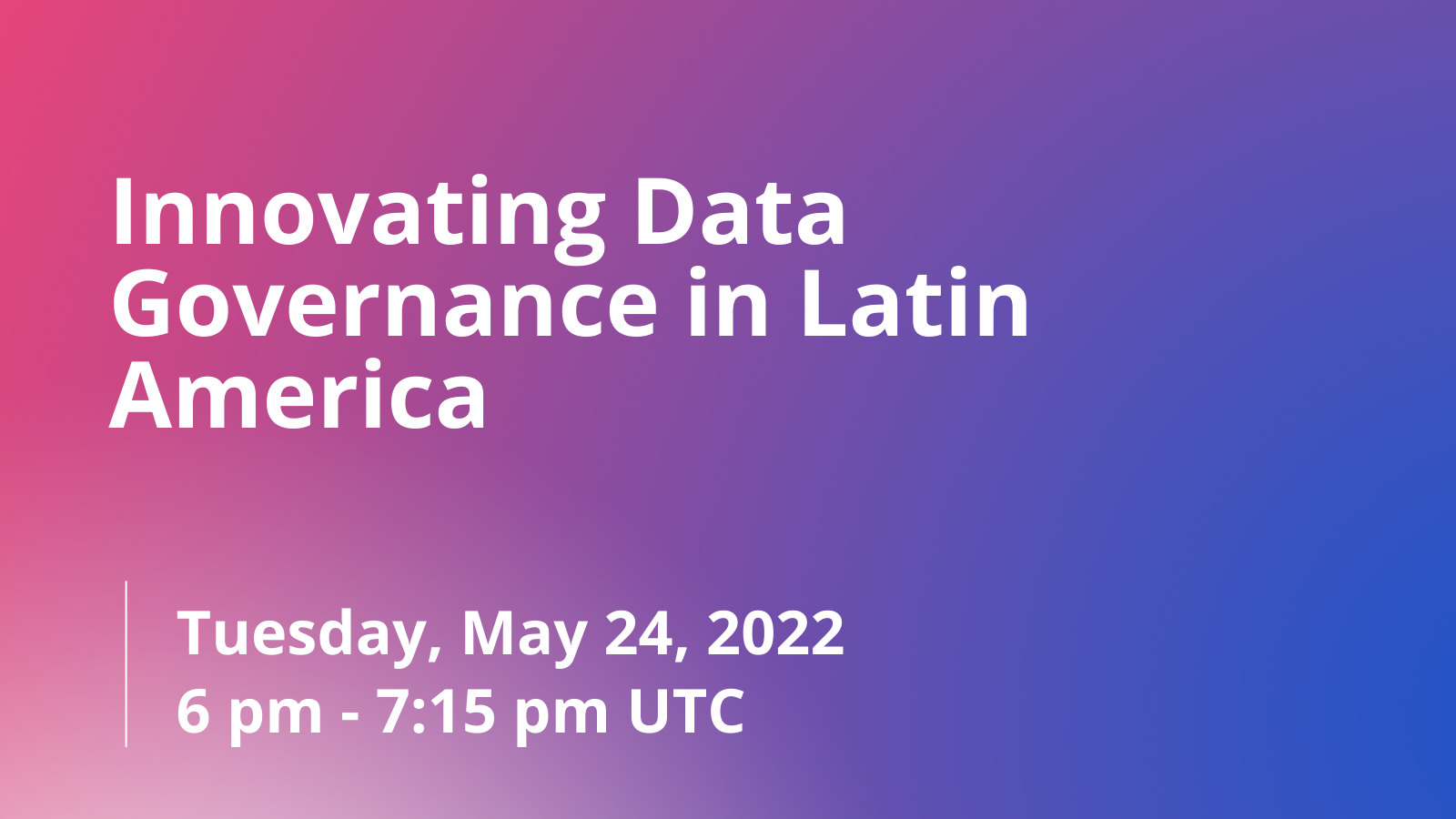 15th International Conference CPDP 2022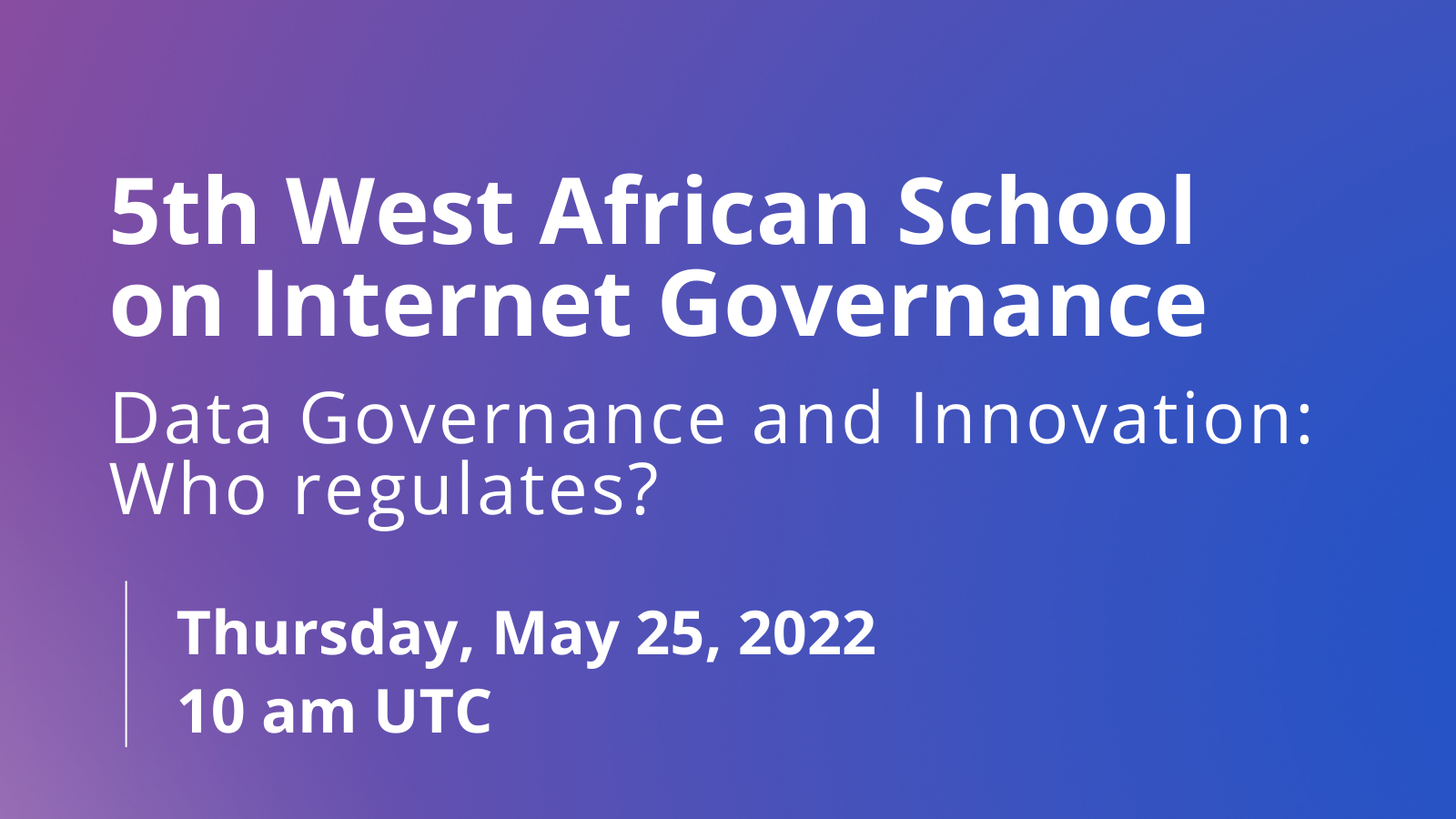 Data Governance and Innovation: Who regulates?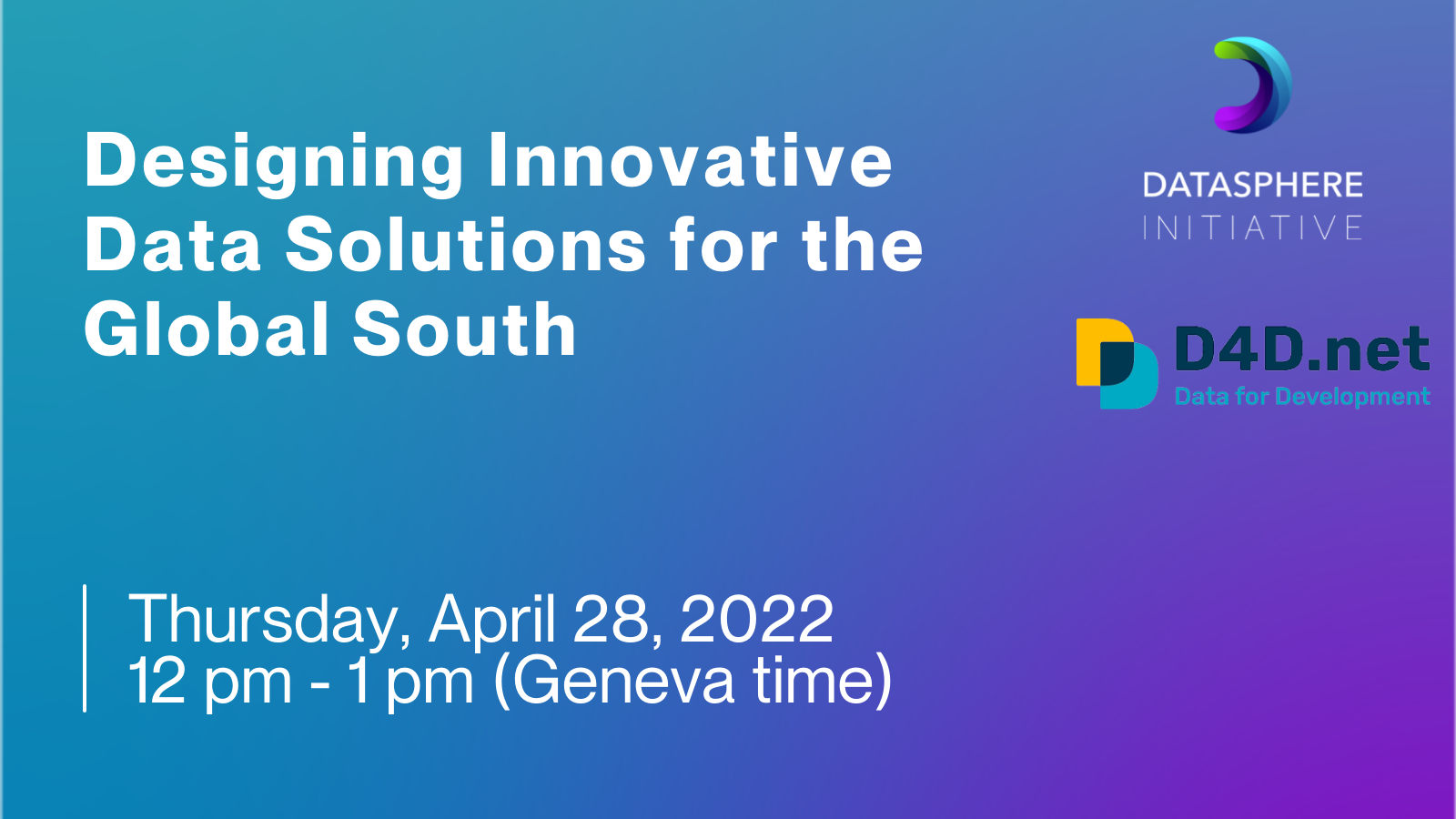 UNCTAD eCommerce Week Thematic Session on Data Solutions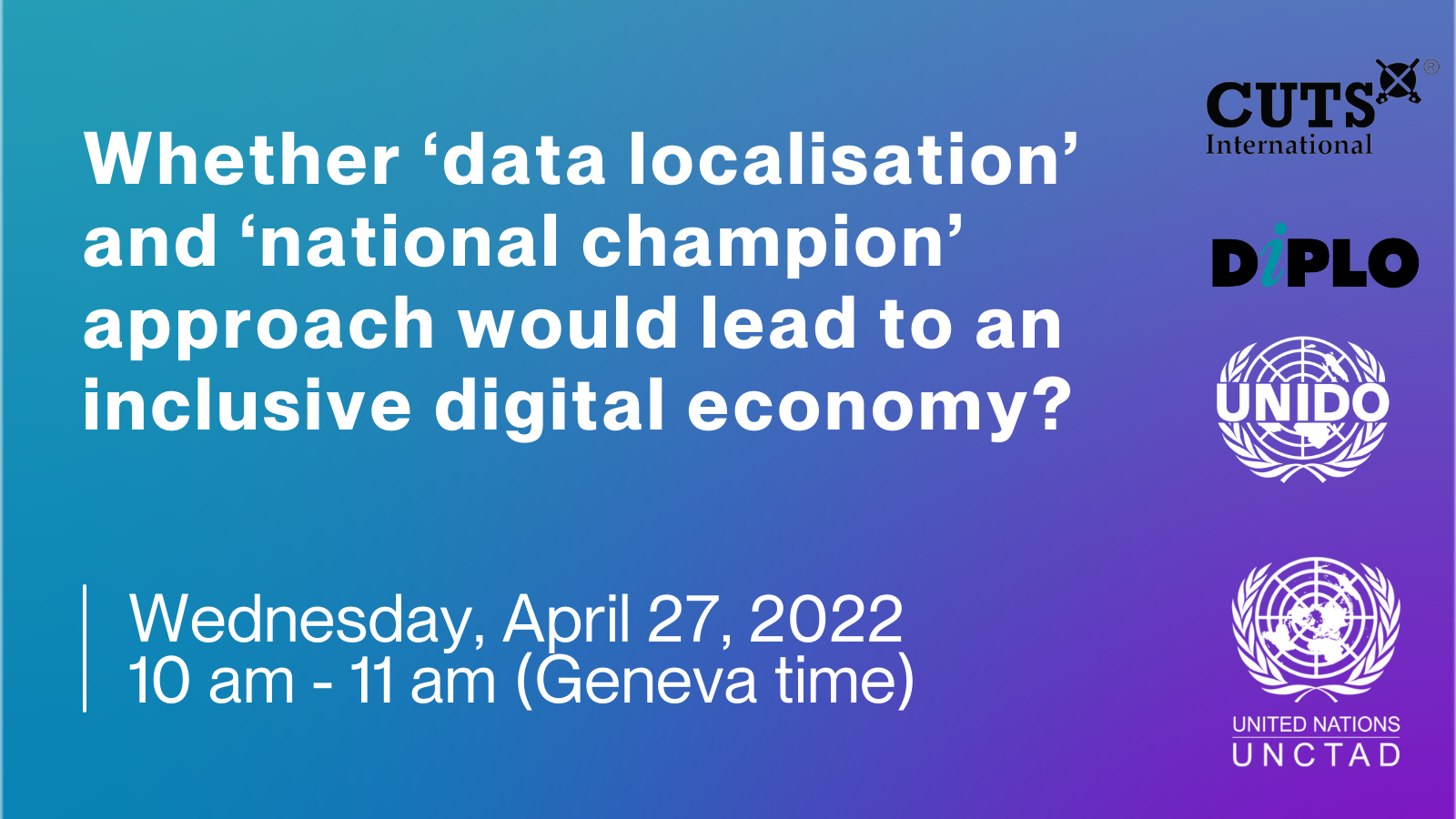 UNCTAD eCommerce Week Thematic Session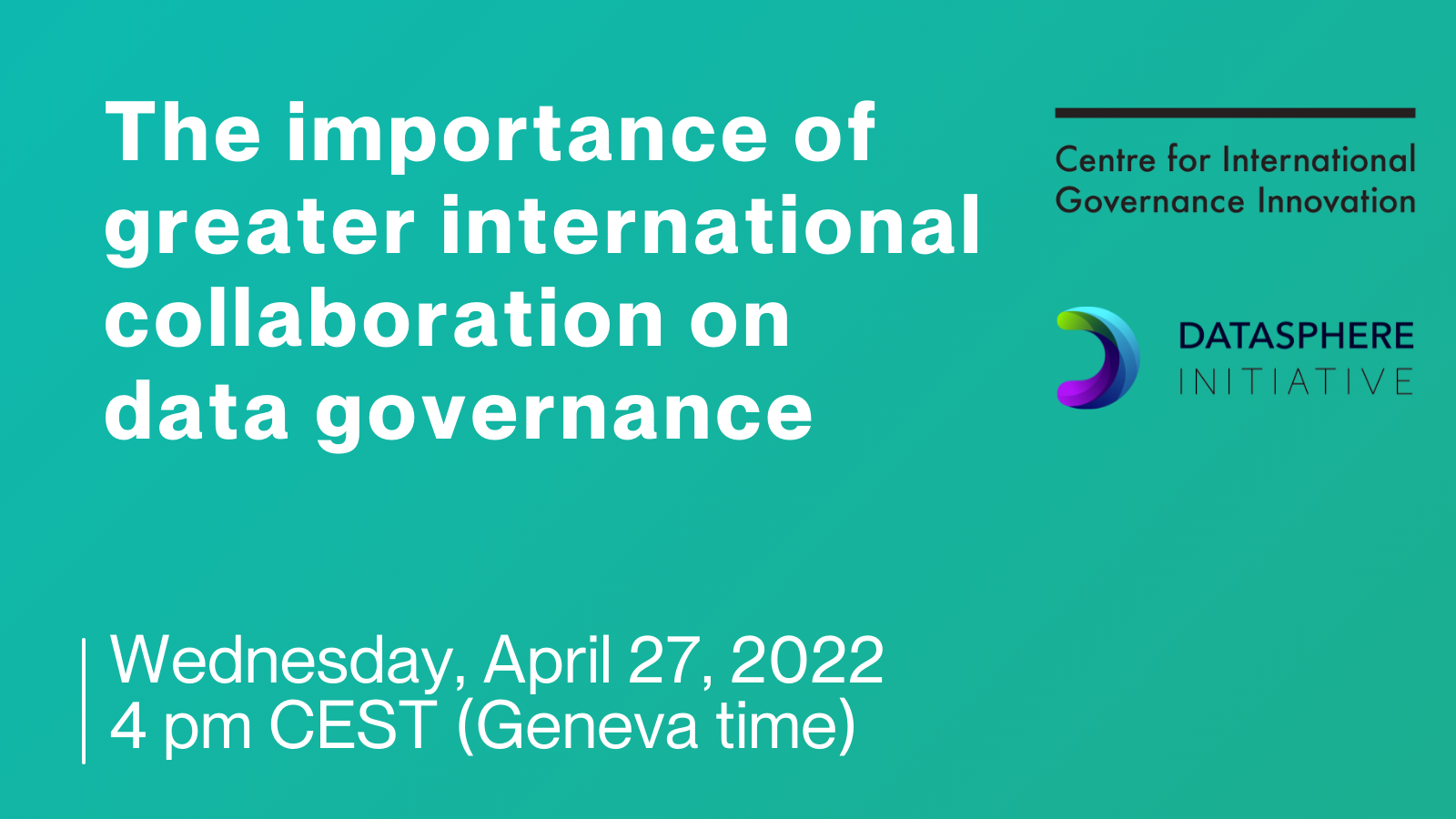 UNCTAD eCommerce Week Data Governance Thematic Session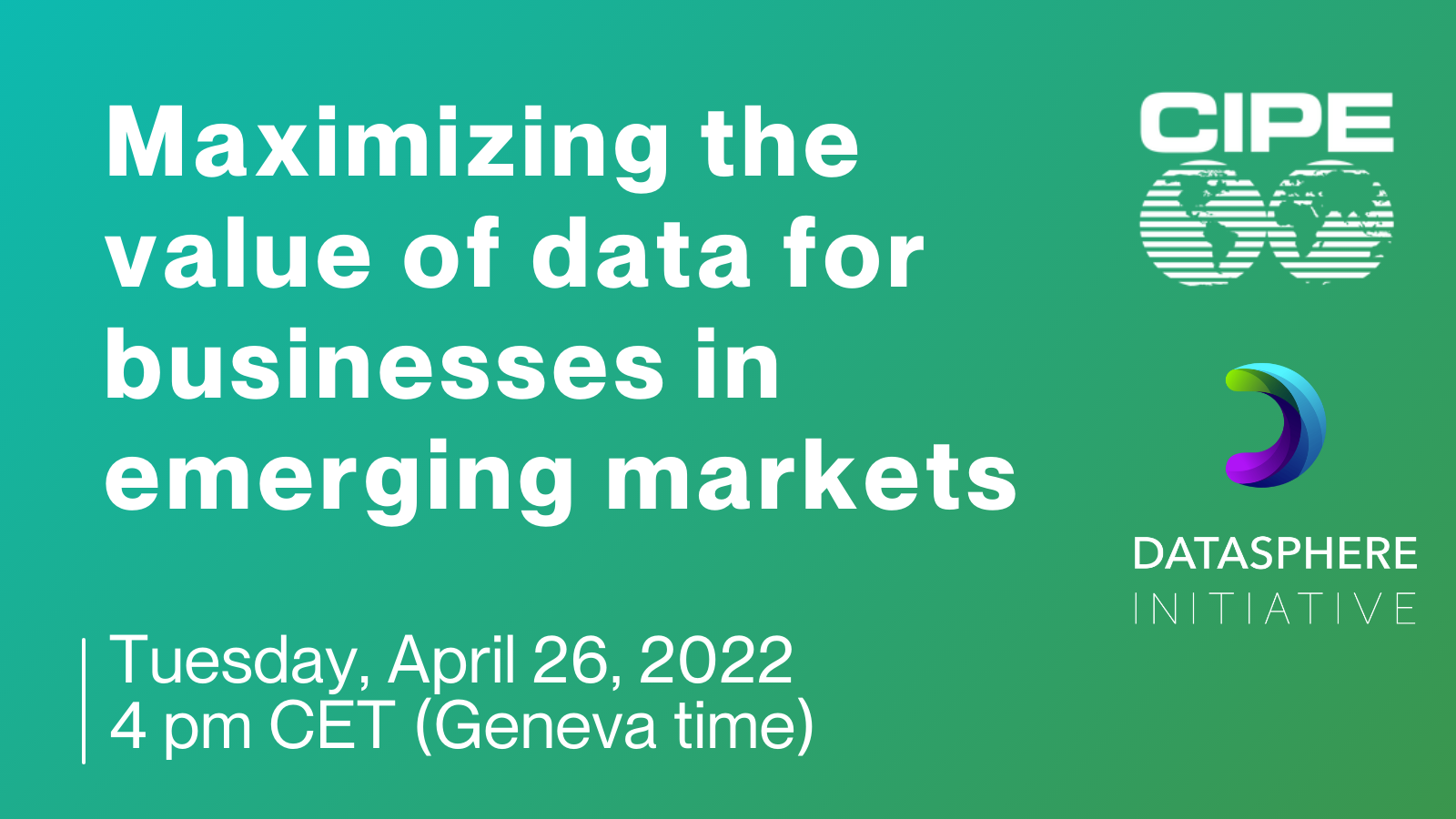 UNCTAD eCommerce Week Democratizing Digital Intelligence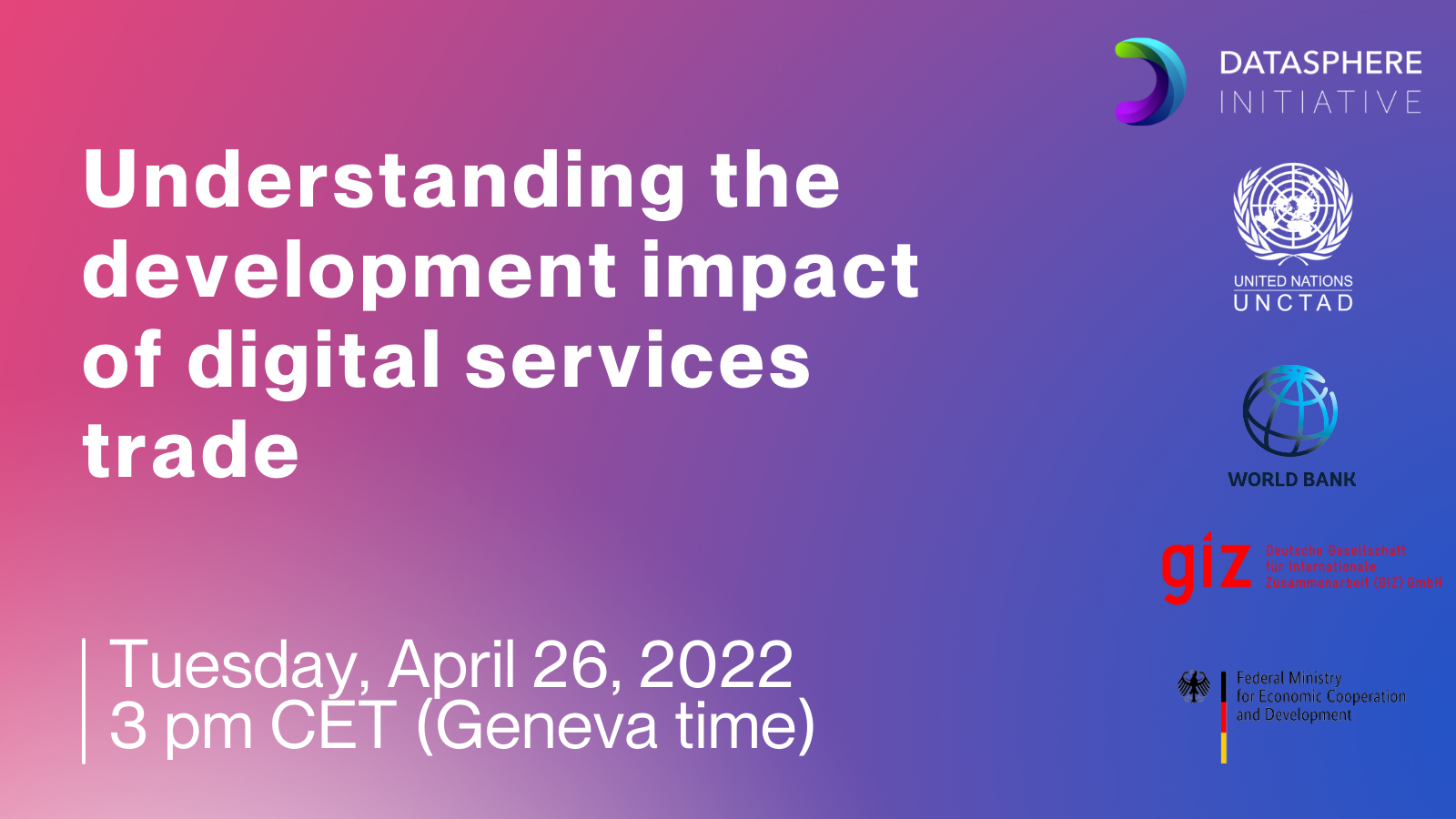 UNCTAD eCommerce Week Data and Digitalization for Development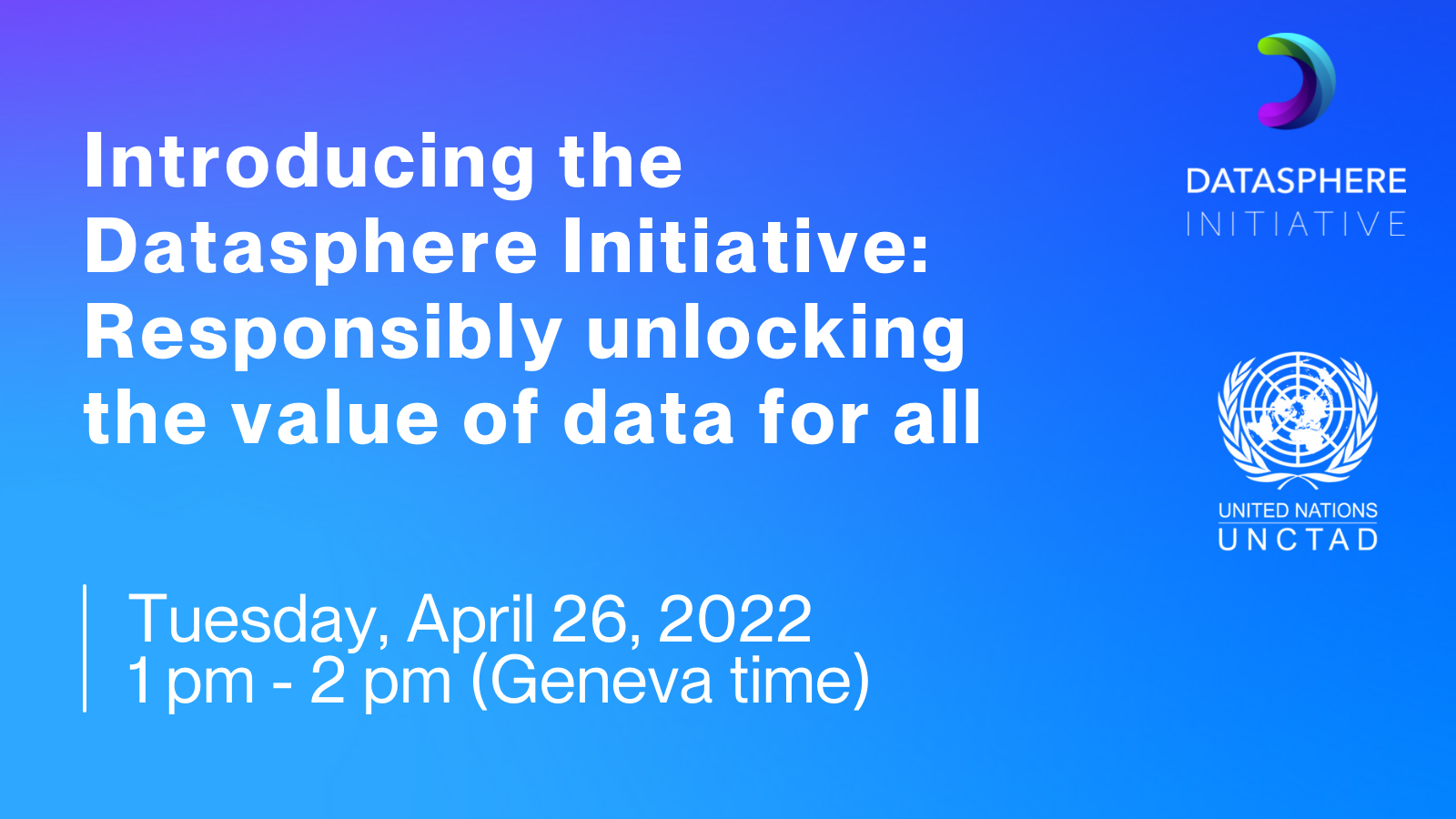 UNCTAD eCommerce Week Datasphere Initiative Special Session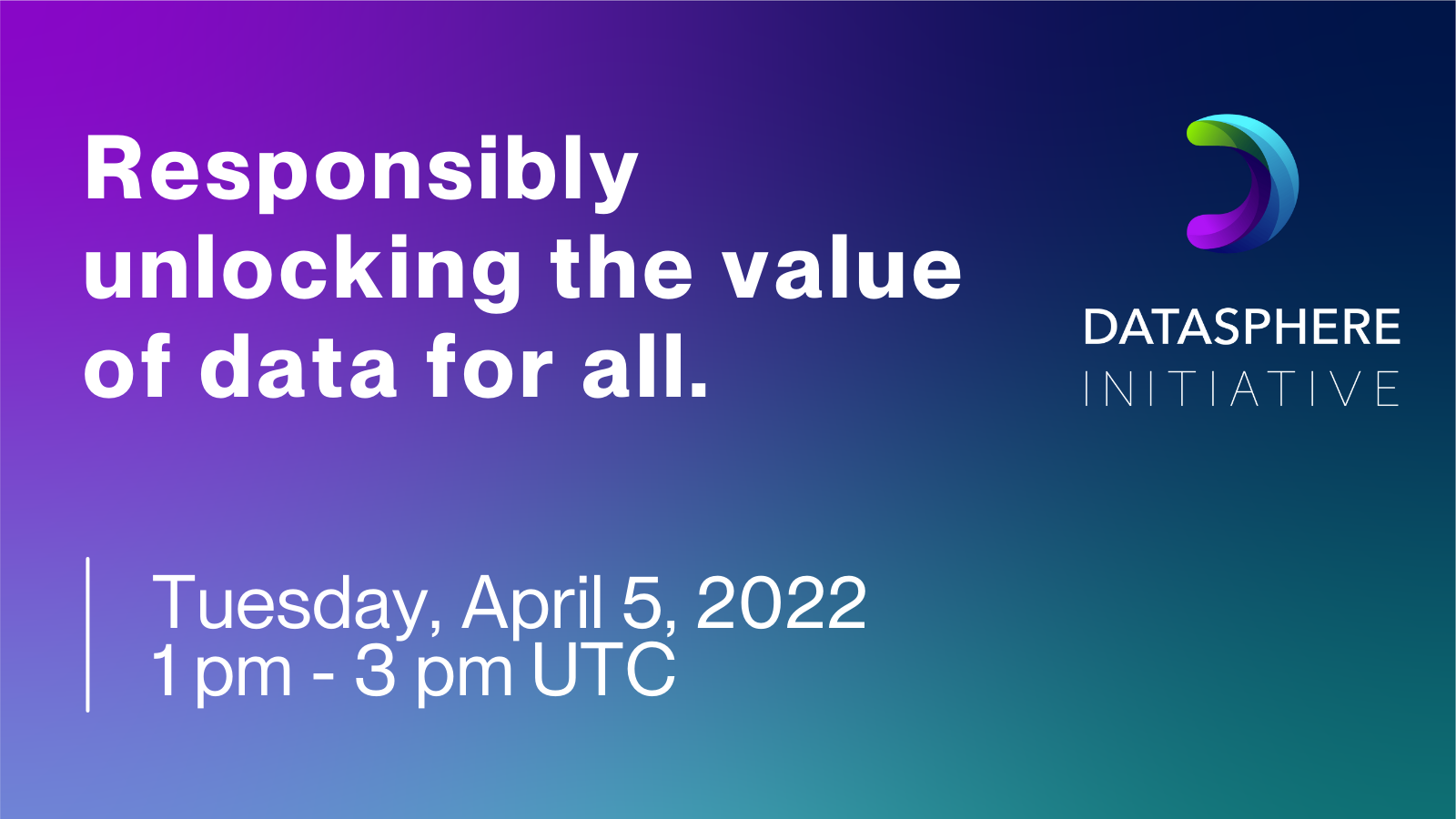 Launch of the Datasphere Initiative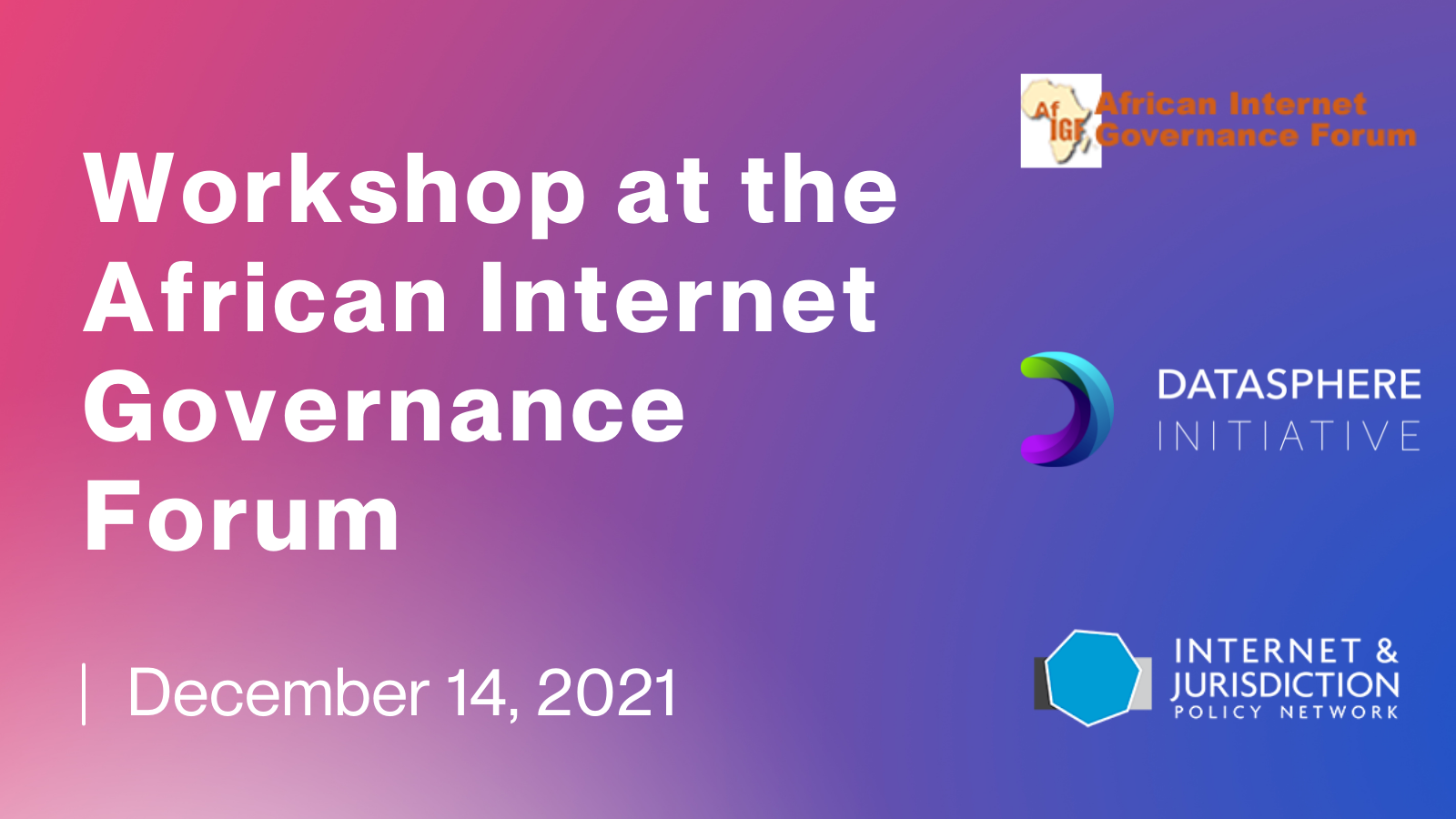 Workshop at the African Internet Governance Forum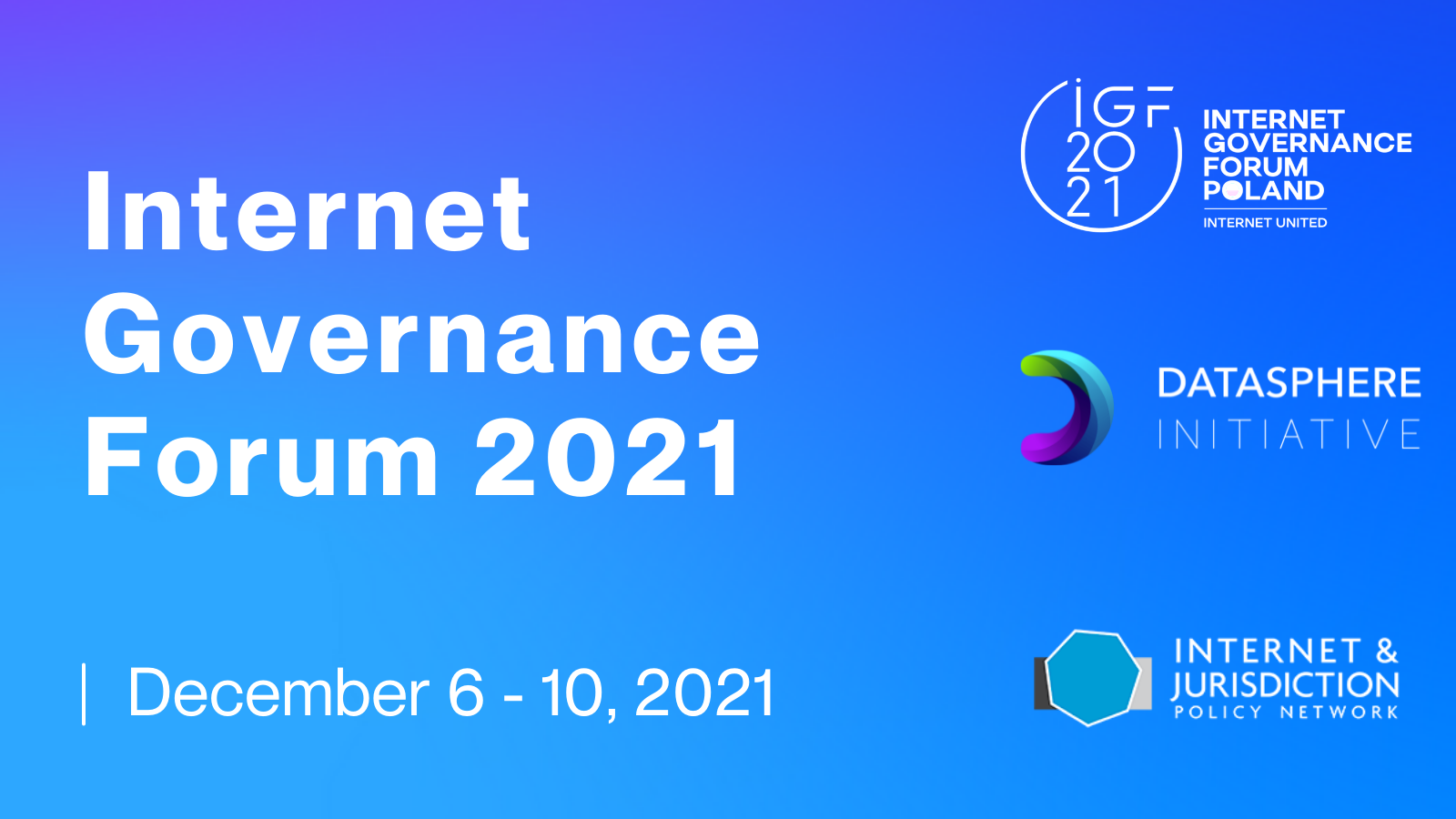 Internet Governance Forum 2021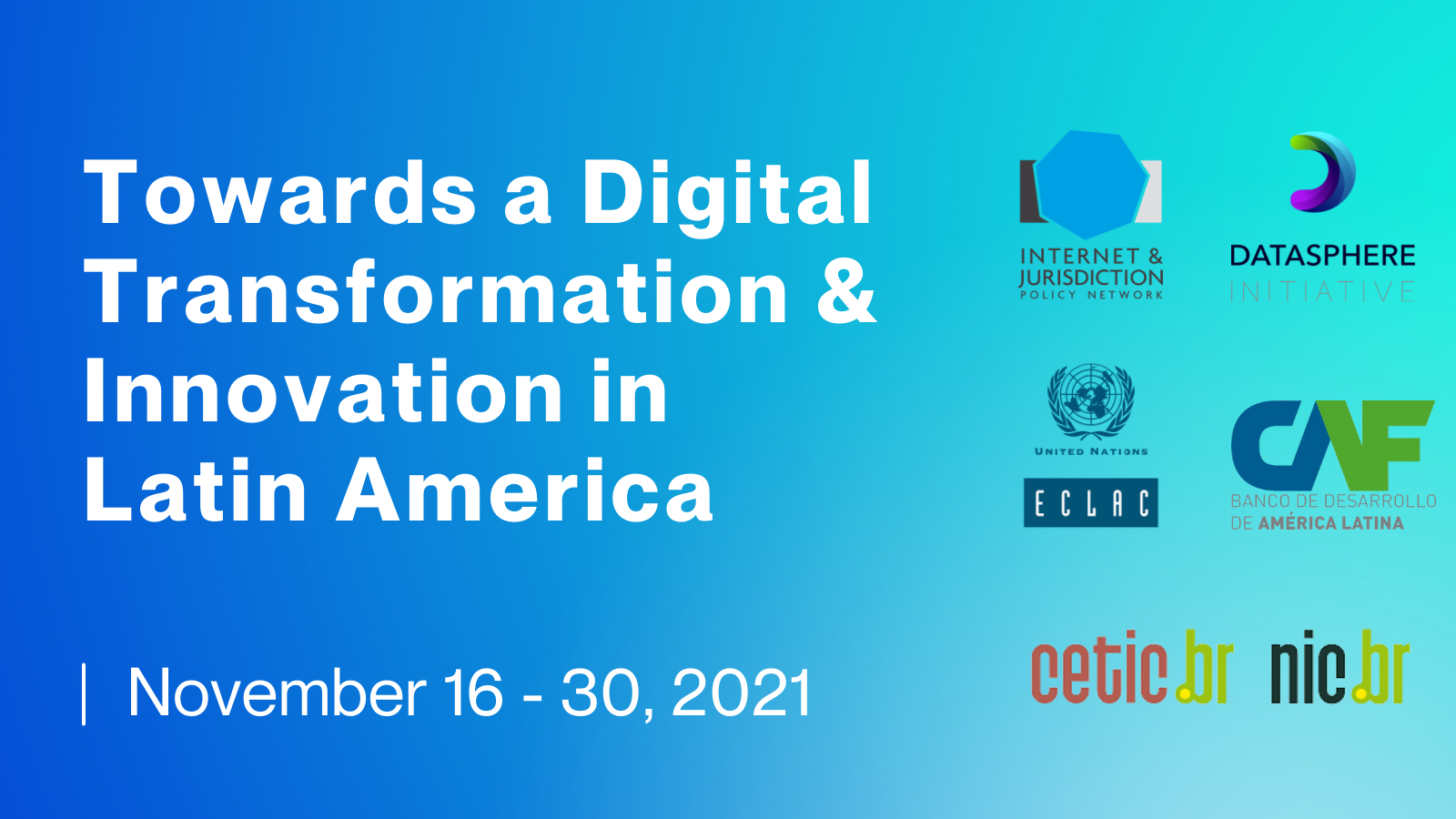 Summer School: Towards a Digital Transformation & Innovation in Latin America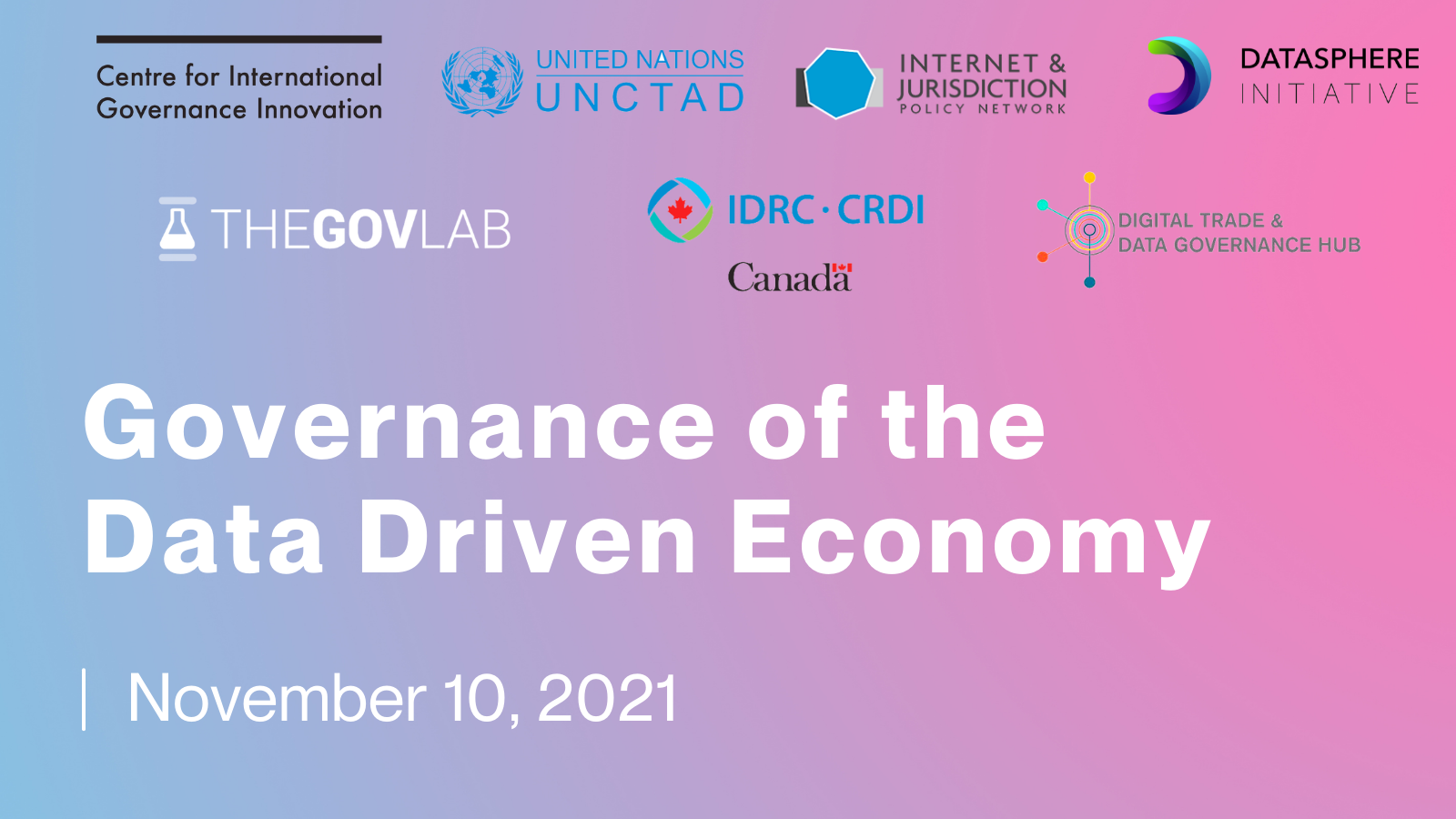 Webinar on Governance of the Data Driven Economy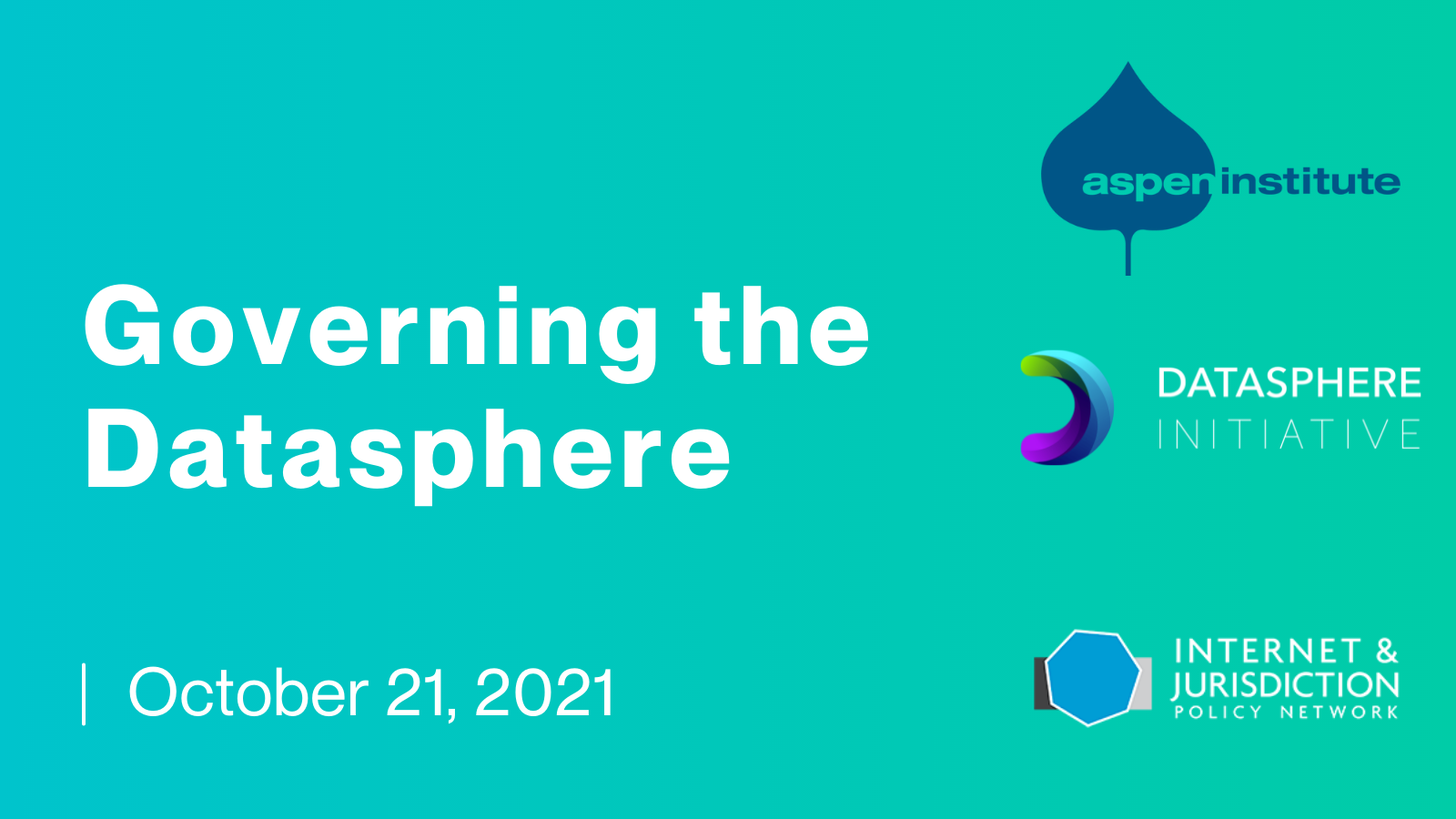 Governing the Datasphere Presentation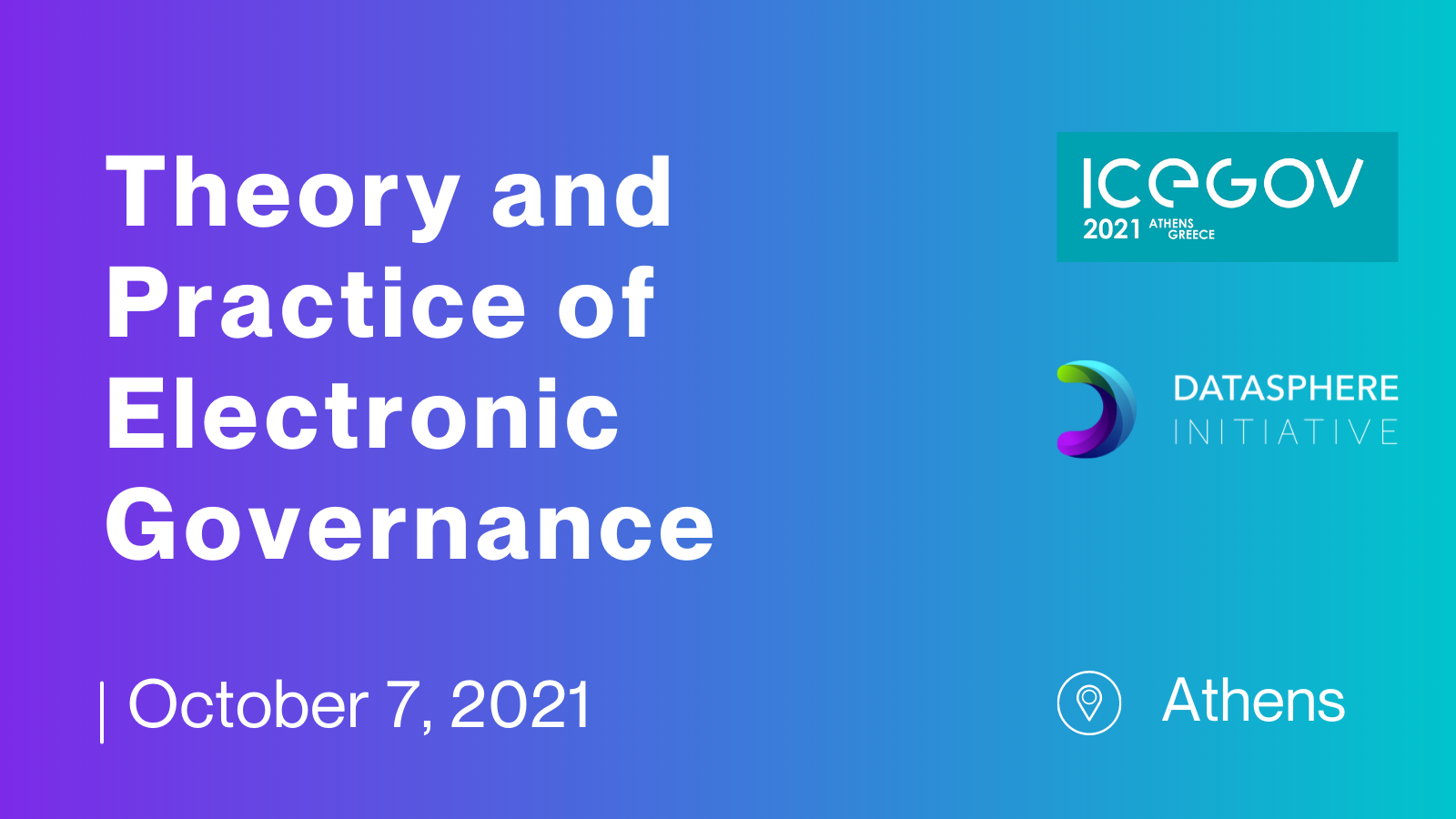 International Conference on Theory and Practice of Electronic Governance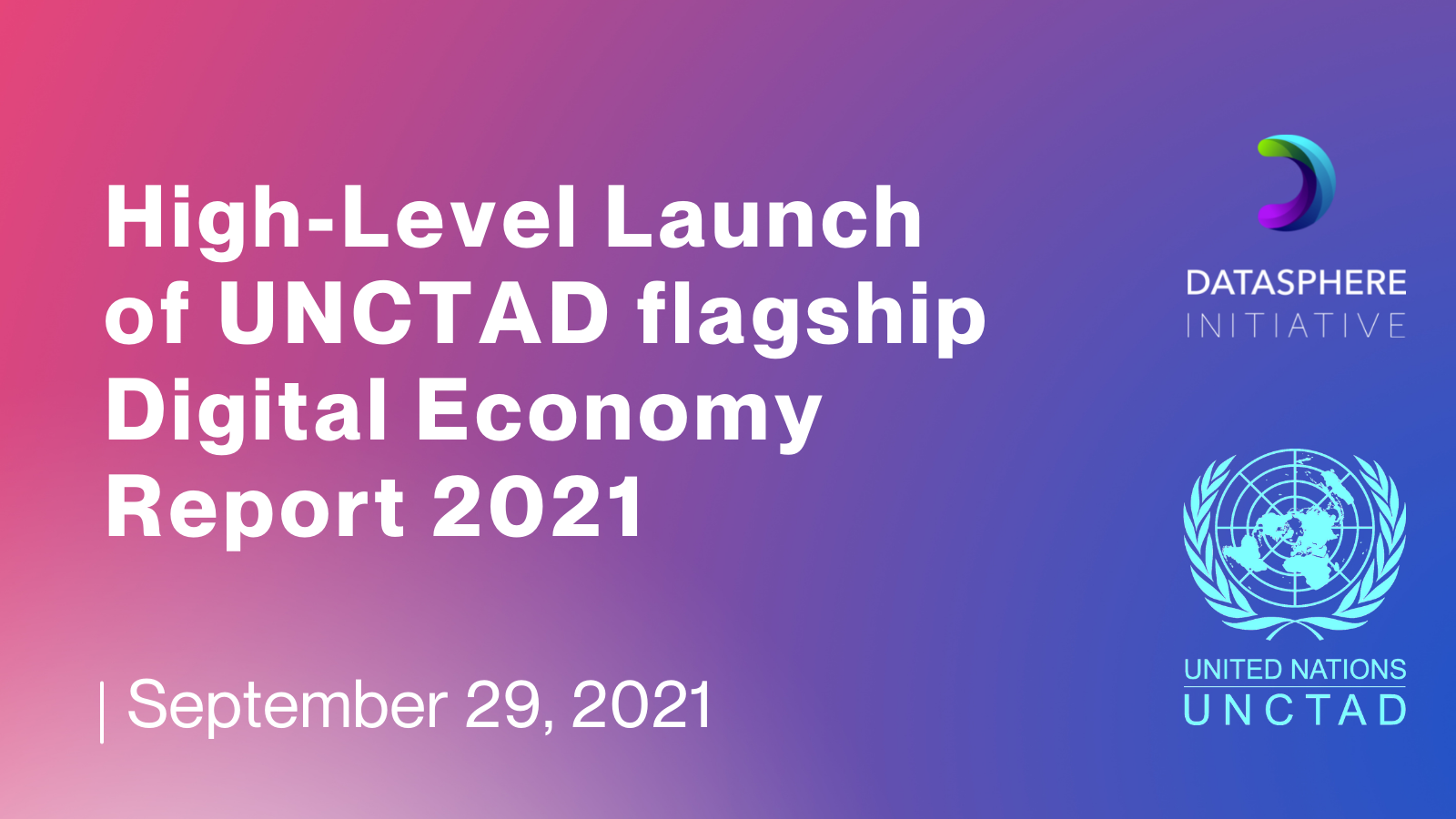 High-Level Launch of UNCTAD flagship Digital Economy Report 2021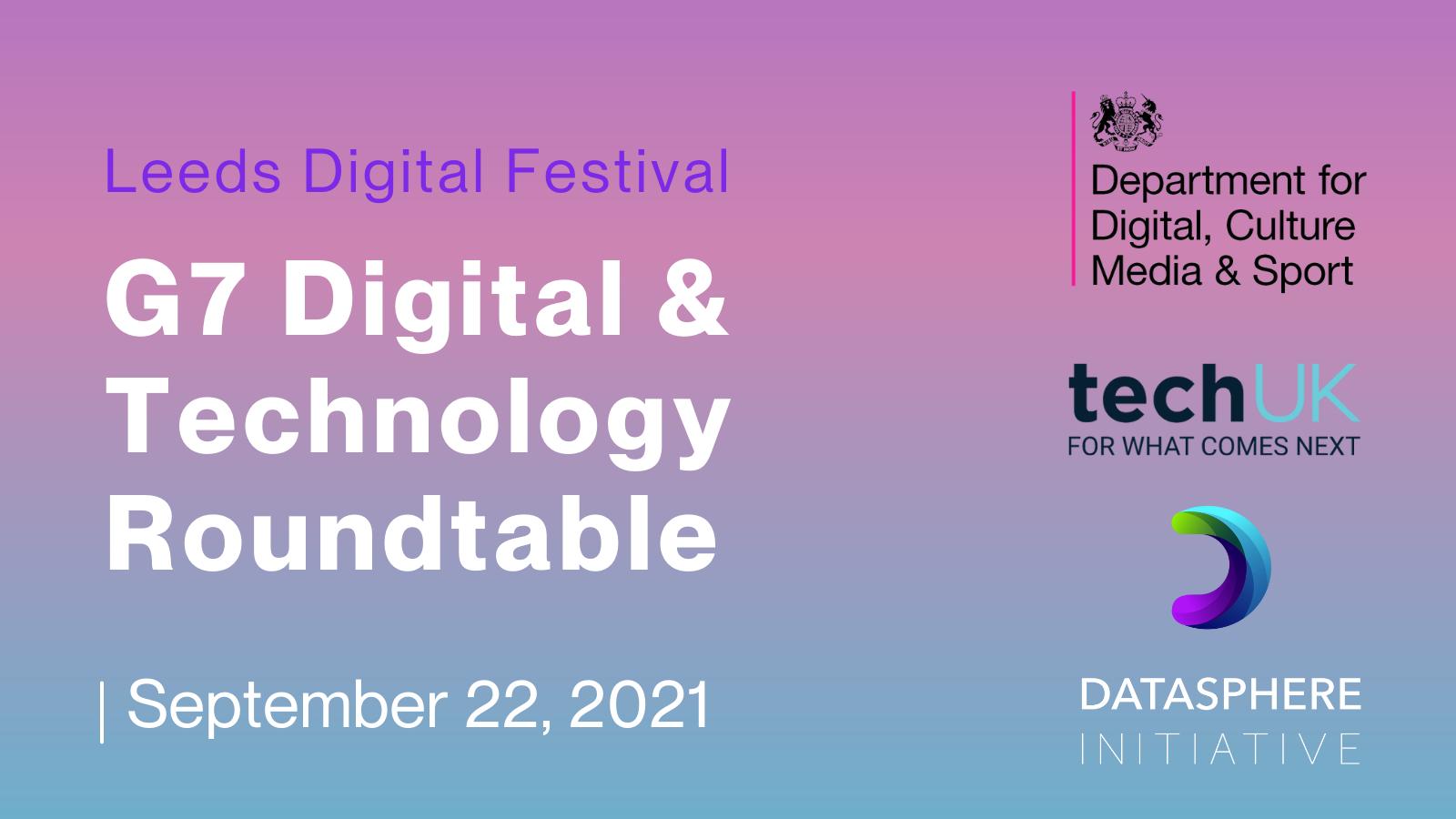 G7 Digital & Technology Roundtable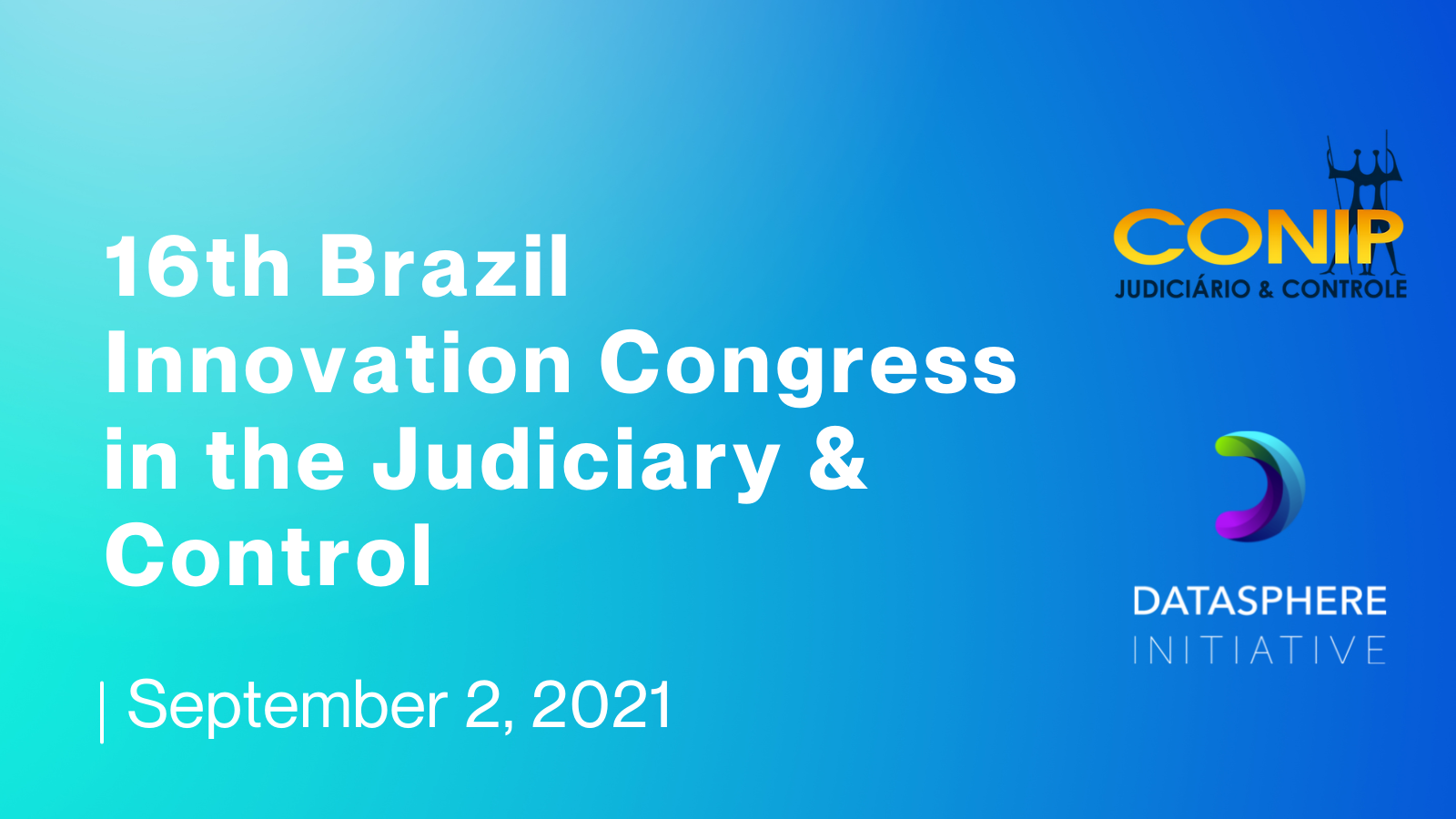 16th Brazil Innovation Congress in the Judiciary & Control