Tim is the Research Director at Connected by data. As a researcher and facilitator, he explores the critique, creation and maintenance of data infrastructures for the public good.
He has worked extensively on developing global open data standards for transparency and anti-corruption initiatives and supporting the development of open data projects in aid transparency, land governance, agricultural development, and public procurement reform.
Tim was co-founder of Open Data Services Co-operative, a growing workers co-operative committed to maintaining useful, usable and in-use data ecosystems.
Additionally, he co-edited of The State of Open Data: Histories and Horizons (IDRC, 2019), a collection reviewing a decade of open data activities across the globe, and was formerly Open Data Research Lead with the World Wide Web Foundation.
He has an MSc in Social Science of the Internet from the Oxford Internet Institute and has been a fellow of the Harvard Berkman Center for Internet and Society.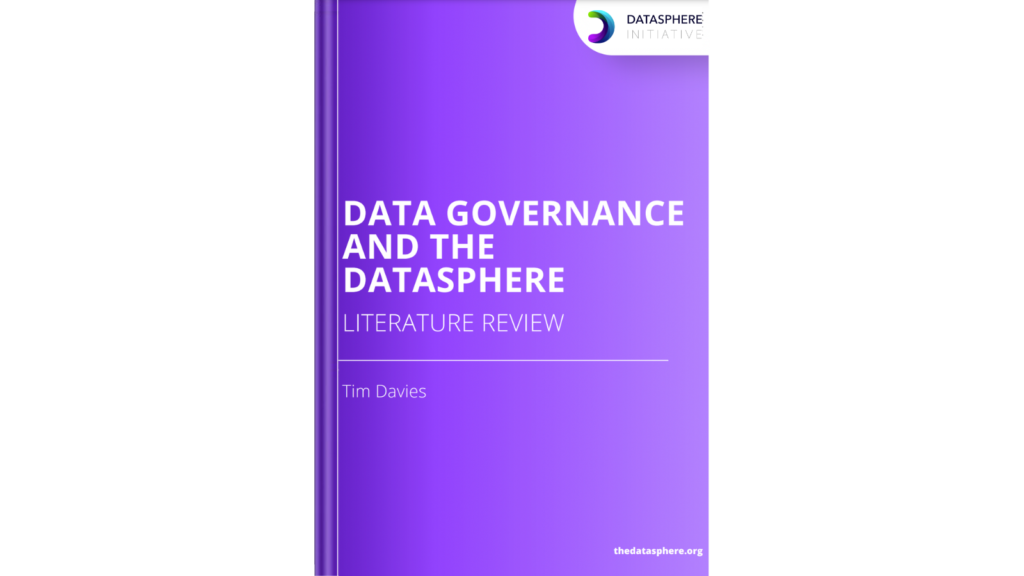 The paper "Data Governance and the Datasphere, Literature Review" by Tim Davies is an outcome of his Fellowship at the Datasphere Initiative 2021/2022. 
It provides a preliminary mapping of academic literature on data governance and explores the emerging conceptual framework of the "Datasphere" and how it relates to current research.