Francesco is a policy analyst at the Open Future Foundation – a think tank for the open movement – where he conducts policy research on European data governance files, with a focus on the Data Commons.
He holds a Bachelor in European Studies from Maastricht University, with a minor in European and International Law. He graduated from SciencesPo Paris – with the Student of Honor award – where he obtained a Master's degree in European Affairs, with a specialization in Digital, New Technology & Public Policy.
In addition, Francesco has previous experience in project leadership as he worked as a Topic Manager for Student Forum Maastricht, where he guided the drafting process of a policy proposal to the European Commission on public sector digitization. Similarly, he was the co-lead of the Digital Democracy cycle of the Institute for Internet & the Just Society where he managed pro-bono research projects on issues related to internet governance.
Francesco is currently based in Amsterdam, the Netherlands. In his free time, he enjoys reading, running, playing golf, and (trying to) reconnect with his Dutch language heritage.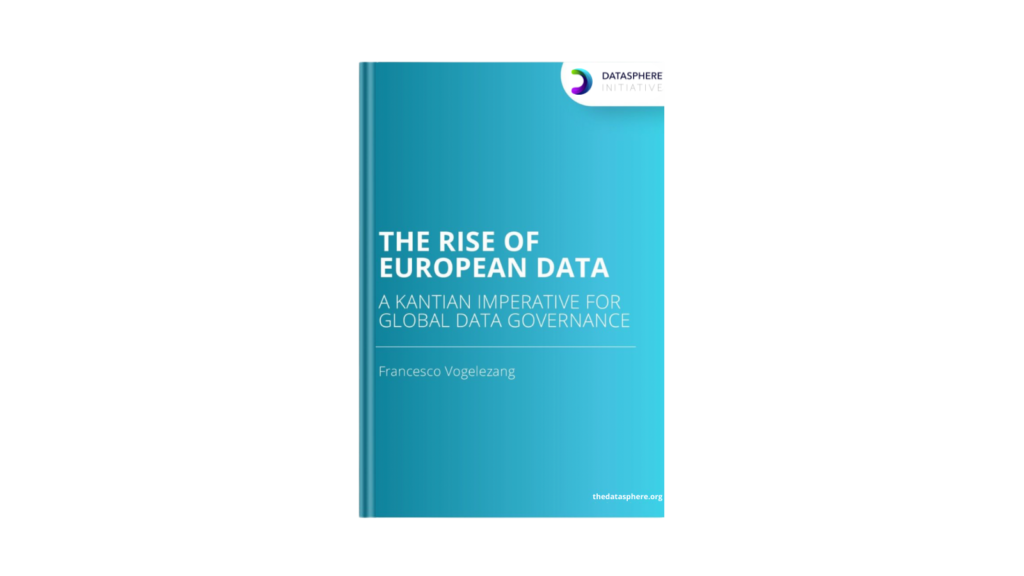 Francesco's research focused on the impact of legislative developments at the European level on the concept of the Datasphere with a particular focus on the European Union Data Governance Act and its extraterritorial impact on the emergence of global data governance regimes.
The paper "The Rise of European Data (2022). A Kantian Imperative for Global Data Governance" is an outcome of his Fellowship at the Datasphere Initiative 2021/2022.