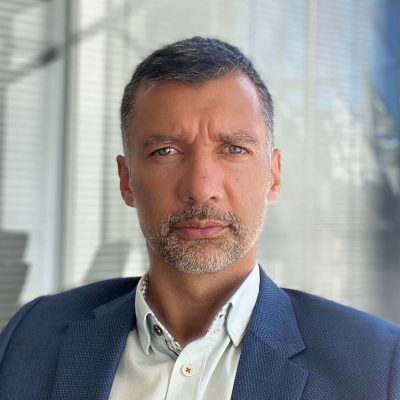 Stéphane Duguin is the Chief Executive Officer of the CyberPeace Institute. He has spent two decades analysing how technology is weaponized against vulnerable communities. In particular, he has investigated multiple instances of the use of disruptive technologies, such as AI, in the context of counter terrorism, cybercrime, cyberoperations, hybrid threats, and the online use of disinformation techniques. 
He leads the CyberPeace Institute with the aim of holding malicious actors to account for the harms they cause. His mission is to coordinate a collective response to decrease the frequency, impact, and scale of cyberattacks by criminal groups and state actors, and achieve cyber peace. Stéphane Duguin sits on the Board of the Datasphere Initiative and is a member of the Advisory Board of the Global Forum on Cybercrime Expertise (GFCE). 
He is a thought leader in digital transformation and convergence of disruptive technologies. With his work published in major media, his expertise is regularly sought in high-level panels where he focuses on the implementation of innovative responses to counter new criminal models and large-scale abuses of cyberspace. Prior to this position, Stéphane Duguin was a Senior Manager at Europol. He led key operational projects to counter both cybercrime and online terrorism, such as the European Cybercrime Centre (EC3), the Europol Innovation Lab, and the European Internet Referral Unit (EU IRU).