International Youth Day marks an opportunity to raise awareness and draw attention to a variety of issues affecting youth. This year the United Nations (UN) has identified a theme: "Green Skills For Youth: Towards A Sustainable World" to highlight the necessity of "green skills" for a shift towards an environmentally sustainable and climate-friendly future.
According to the UN, "green-skills" include technical knowledge and skills that enable the effective use of green technologies and processes. Youth nowadays are more connected online than ever and are increasingly recognizing the societal and economic value of data and the need for diverse skill sets to contribute to the fast-evolving digital world.
On the occasion of International Youth Day, the Datasphere Initiative spoke to a range of youth activists, and young professionals to ask them why leveraging youth voices is important in efforts to responsibly unlock the value of data for all, and how education on data governance can equip youth globally with the skills they will need to promote a greener future?
Learnings at a glance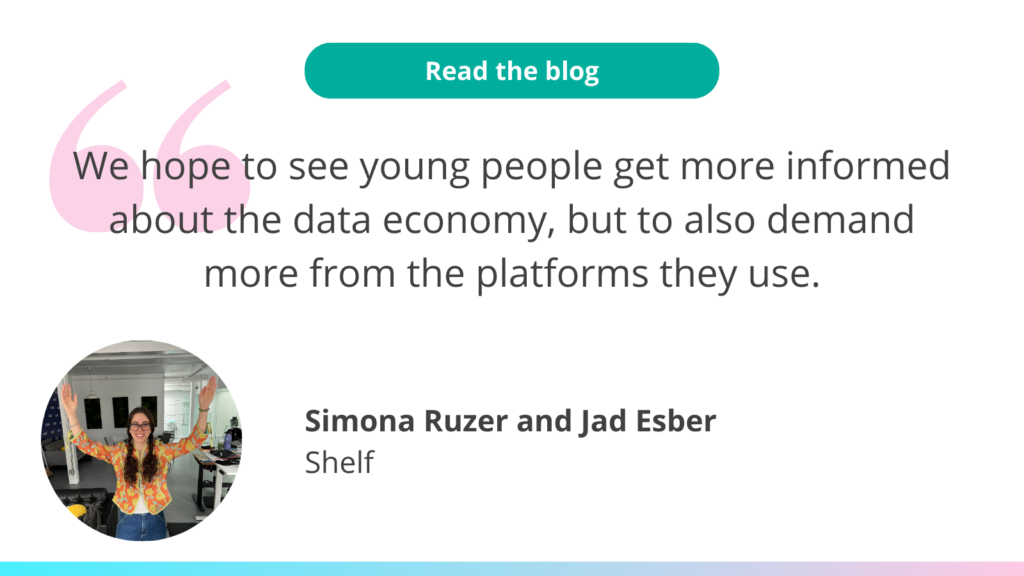 Interested in learning more about Datasphere Initiative's work on data and youth?
The Datasphere Initiative's #Youth4OurDataFuture is one of the winners of the Omidyar Network Future of Data Challenge. The competition saw hundreds of organizations apply with transformative solutions to reimagine the data economy and help build a more equitable data future for all.
The Datasphere Initiative will publicly launch the project on August 30, 2023, at 3pm – 4:30pm CEST / 1pm – 2:30pm UTC during an online event.
The event will present the planned outputs of the #Youth4OurDataFuture project including the Datasphere Initiative's plans to kick-start awareness-raising and learning campaigns to showcase the voices and experiences of youth from the United States on how data shapes their lives. Participants will have the opportunity to share the work they are leading on youth digital rights and learn how they will be able to contribute to the project.
Follow us on TikTok and Instagram to keep track of the project.